by Staff writer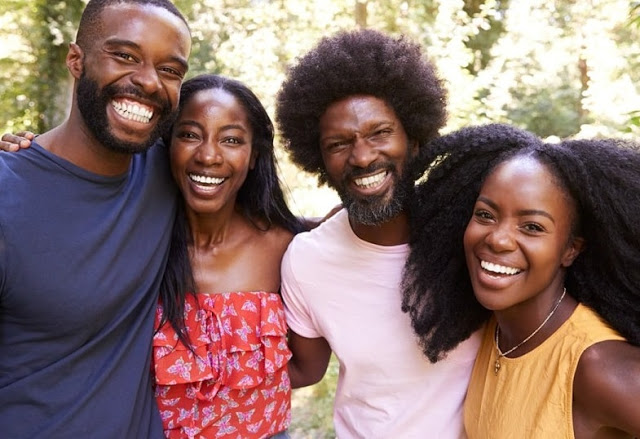 Lagos can be all things but definitely not dry. You can't be in Lagos and not be having fun. Don't think that is remotely possible.
After all the toiling of the weekdays, it is only necessary to take the weekend off, do some laundry and then find a fun thing to do.

Lagos which is easily the most bustling city in Africa is filled with lots of fun places to visit. Though most times getting a good dose of fun in Lagos would mean spending money, but there are still relatively inexpensive fun things to do in Lagos.
From a survey of real people, these are the top 7 ways Lagosians unwind during the weekend:

1. Go to the beach

There are lots of beaches and resorts in Lagos:

a. Atican Beach
b. Eleko Beach
c. Oniru Beach
d. Tarkwa Bay Beach
e. Suntan Beach
f. Moist Beach
g. Elegushi Beach
Each of these beaches gets a good deal of visitors each weekend. The best day to visit a beach in Lagos might be Saturday. Sundays are good too, but you'll certainly have more fun on a Saturday.
Also, going to the beach alone might not be the best idea. It's always best if you can plan your beach trip with a group of close friends. You will certainly have more fun if you go with friends.

2. Attend a dance class

This might not seem like your typical fun thing to do on a weekend, but the truth is that dance classes are actually fun. There are now a lot of them springing in the Lekki and V.I part of Lagos.
In addition to meeting new friends, you will also learn some good moves and enjoy a fun way to exercise.

3. Go to the movies

This is probably one of the most common ways Lagosians unwind. Going to the movies are fun and there are now a lot of cinemas scattered all around Lagos.

Some of the top movie cinemas in Lagos are:

a. 5D Cinema 9ja at Leisure Mall, Surulere

b. Filmhouse IMAX located at The Rock Drive (Off Bisola Durosinmi Etti Drive), Lekki Phase 1.

c. Grand Cinemas located at Atlantic Centre, Chevron Drive, Lekki.

d. Genesis Deluxe Cinemas located at The Palms Shopping Mall, Lekki.

e. Silverbird Cinemas located at 133, Ahmadu Bello Way, Victoria Island, Lagos.

f. Ozone Cinemas located at E-Centre, Sabo, Yaba.

g. Room 7 Studioz located at Allen Avenue, Ikeja.

4. Go to a book reading

Unless you are into books, you might not know there is a thriving community of book clubs in Lagos. If you are a lover of books, you might want to join one and enjoy a great opportunity of meeting people of like interests and having fun doing what you love.

5. Go car racing

Racing events are fun, especially if you are into automobiles. Fortunately, Lagos now boasts of a lot of them. Or if you're not down for a real car racing event, the GET Arena, located just opposite the Lagos Oriental Hotel, offers you a unique opportunity to enjoy the finest go-karts in Lagos.
At GET Arena, you can create your own racing league and enjoy corporate competitions or tournaments for both kids and adults.

6. Go swimming

A lot of hotels in Lagos allow visitors access to their pools at a fee, without them lodging or having to pay for a room. A good swimming destination in Lagos is the Lagos Airport Hotel in Ikeja which receives a good number of visitors coming just to swim every weekend.

7. Go nightclubbing

The best way to enjoy the amazing nightlife in Lagos is to go nightclubbing.
There are over 20 functional nightclubs and all-night bars in Lagos. These nightspots offer an amazing nightlife experience that would leave you fun-filled all night long till the next day.

The top 5 nightclubs in Lagos State are:

a. Escape Night Club located at 234 Adeola Odeku St, Victoria Island, Lagos.

b. Club Quilox located at 873 Ozumba Mbadiwe Rd, Victoria Island, Lagos.

c. Club 57 located at 57 Awolowo Rd, Ikoyi, Lagos

d. Rumours Night Club located at 2 Akin Adesola St, Victoria Island, Lagos.

e. The Place Night Club located at 45 Isaac John St, Ikeja GRA, Ikeja.
As a Lagosian, let us know what you do for fun on weekends in Lagos!