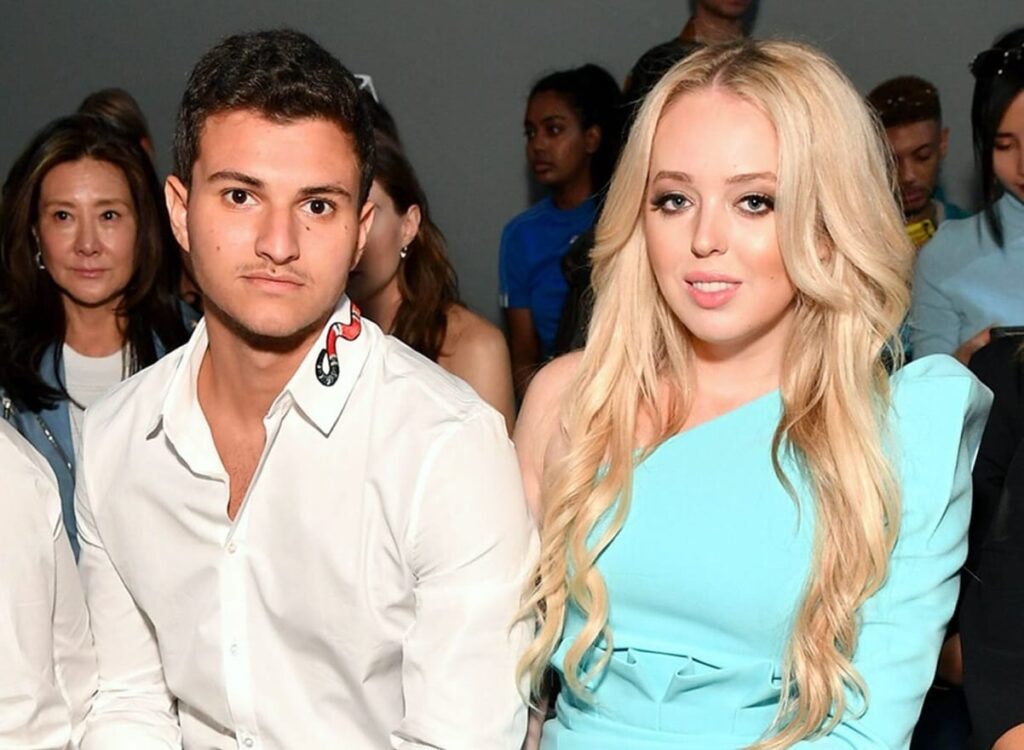 Interestingly, Donald Trump's 27-year-old daughter Tiffany chose to share news of her engagement to 23-year-old business executive Michael Boulos a day to the end of her father's administration.
However, it isn't details of the announcement's dating that is being discussed in the media right now – something else has overshadowed the news.
The Nigerian Internet space is currently buzzing with questions about who Michael Boulos is and how is he connected to Nigeria.
It's been quoted before that Michael Boulos has a rich Nigerian history and if you are dying to know what this "history" is all about, keep on reading.
Tiffany Trump's fiance Michael Boulos actually grew up in Nigeria – Lagos to be precise. He was born in Lebanon to a Lebanese father, Massad Boulos and French mother, Sarah Boulos.
Michael Boulos's father, Massad, is a well-known business tycoon who owns several businesses in Nigeria. Massad Boulos is currently the CEO and managing director of SCOA Nigeria Plc, a conglomerate with business interests in interior design, automobiles and power generation.
Michael Boulos was made associate director in his father's company, SCOA, in 2016.
Massad Boulos's company is present in not just Nigeria but several other African countries.
Michael Boulos moved to Nigeria as a child and attended the American International School in Lagos with his three siblings.
Michael Boulos' mother, Sarah Boulos, founded the Society for the Performing Arts in Nigeria (SPAN).
After completing high school in Nigeria, Michael Boulos travelled to the UK for his tertiary education. He currently holds a bachelor's degree in business management from Regent's University London and a master's degree in project management finance and risk from City, University of London.