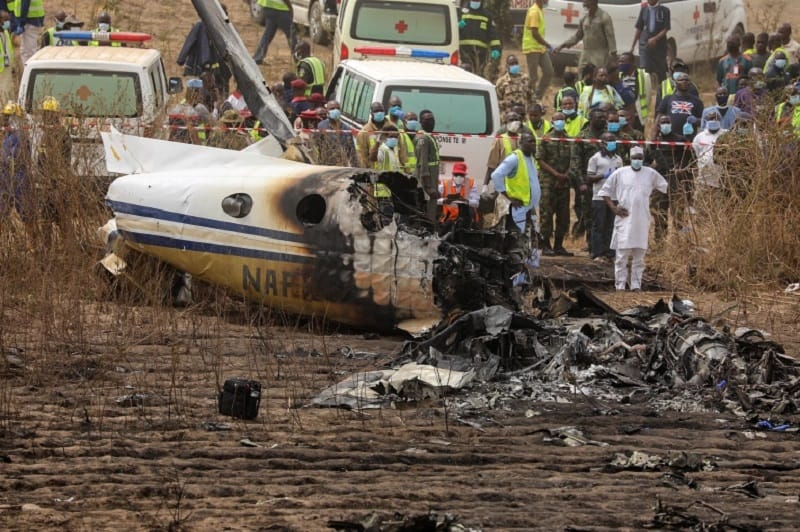 At least seven people have been reported dead following the plane crash involving a military plane in Abuja this morning, Sunday, February 21.
Investigators say the cause of the crash is "engine failure". The plane was on its way to Minna when it suffered engine failure and was returning to Abuja when it crashed.
A video of the incident is currently being circulated around the internet.
Nigeria's aviation minister, Hadi Sirika, said the incident involved a twin-turboprop King Air 350 aircraft that was heading to Minna, the Niger State capital, when the engine failed.
Nigeria's Accident Investigation Bureau said all persons on board the crashed plane died.
The statement reads:
"Aircraft reported engine failure at time 10.39 am [GMT] and crashed landed on the final approach path of Abuja Runway 22 at time 10.48 am [GMT]. Fire services are already at the scene of the accident. All persons onboard reported dead."