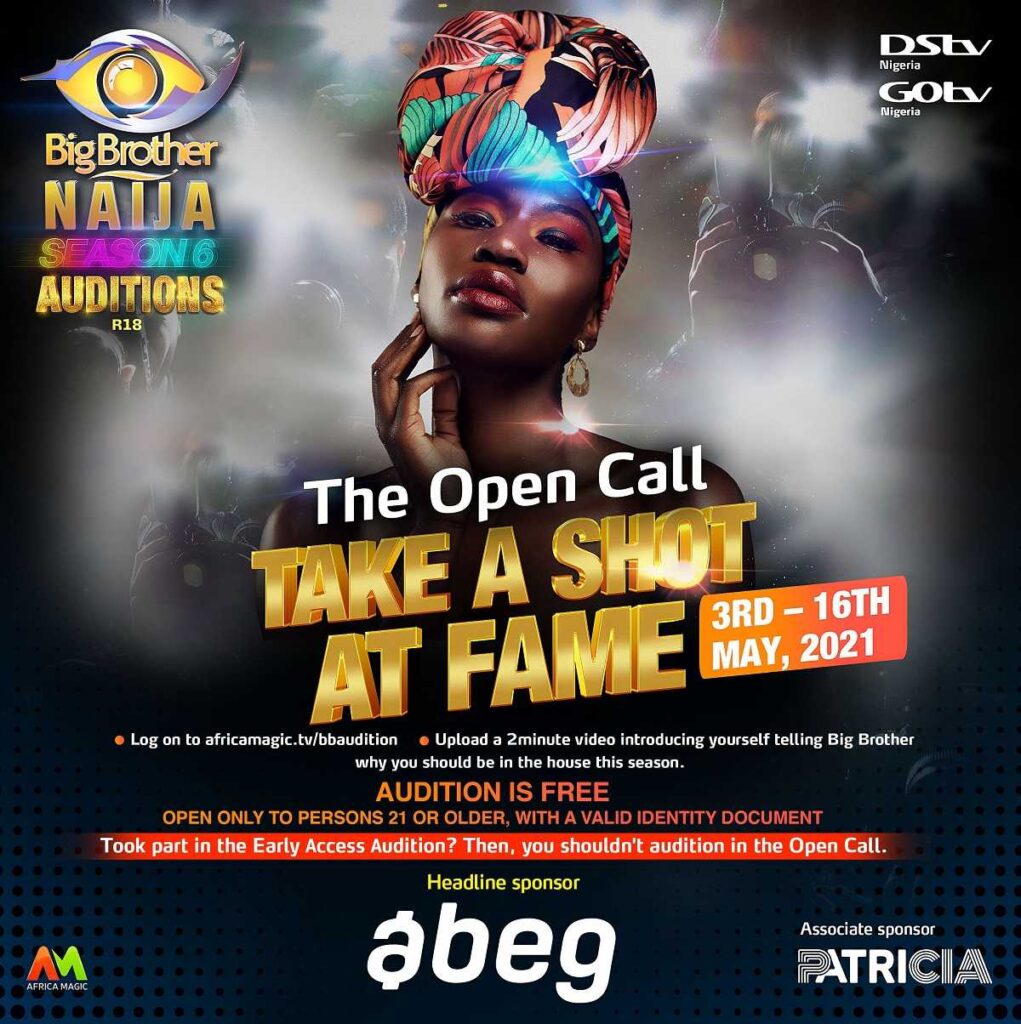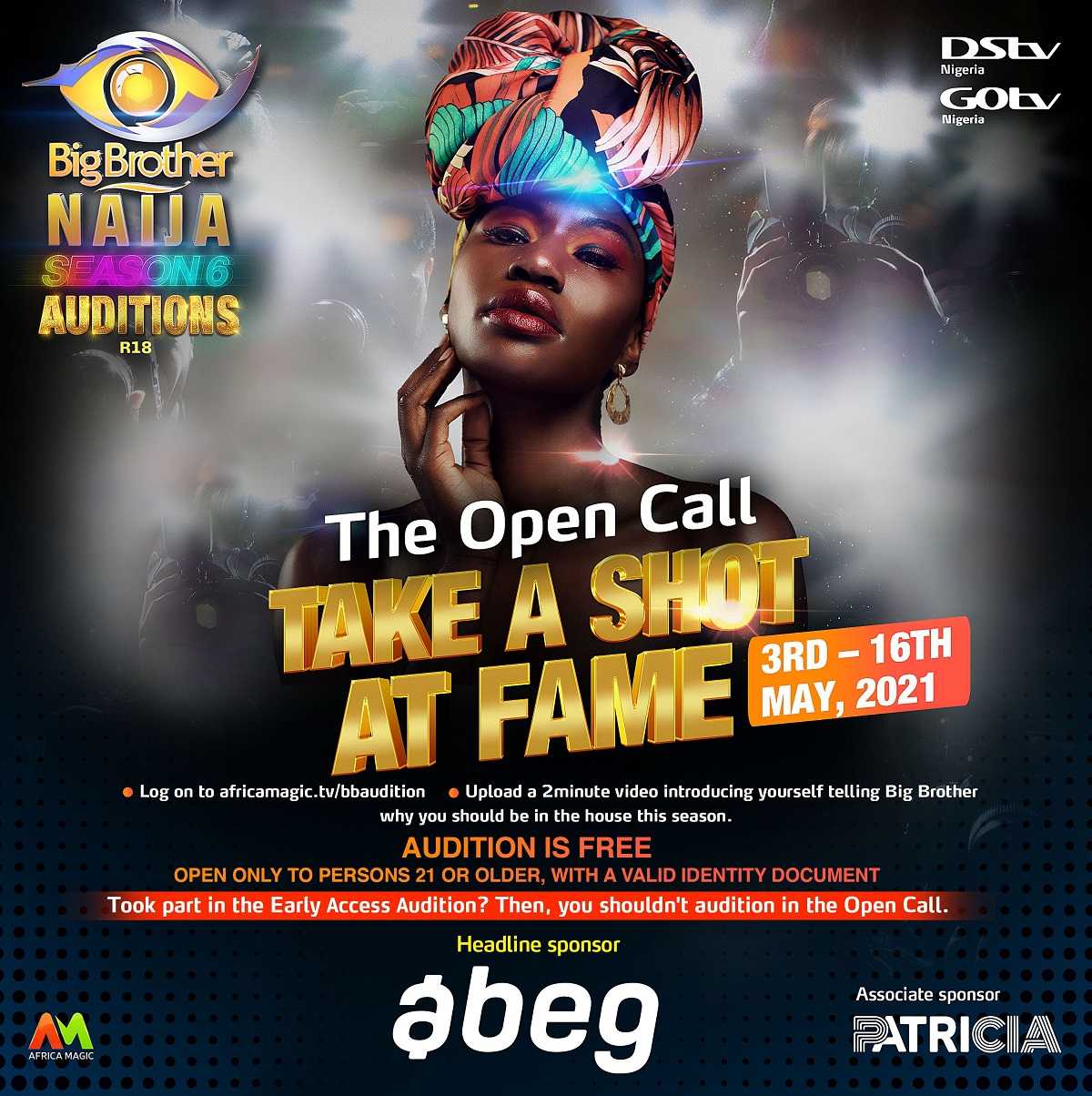 Following the conclusion of the BBNaija Early Access Auditions in March, the organizers of the Big Brother Naija reality TV show have announced the timeline of the Open Auditions for 2021 BBNaija Season 6.
Unlike the Early Access Auditions of March, the Open Audition is for everybody. Those who already took part in the early access auditions are, however, advised not to audition again.
Date of the BBNaija Season 6 open auditions
The BBNaija Season 6 open auditions will start from Monday, May 3 and close on Sunday, May 16, 2021.
Venue of the BBNaija Season 6 auditions
Like last year, this year's audition will be conducted online.
How to partake in the BBNaija Season 6 open auditions
Step 1: Log on to www.africamagic.tv/BBAudition to fill out the online registration form. The audition portal will open on Monday, May 3.
Step 2: Record a two-minute video of yourself stating why you should be picked to be a Housemate in Season 6 of BBNaija.
Step 3: Upload your video to the portal and wait.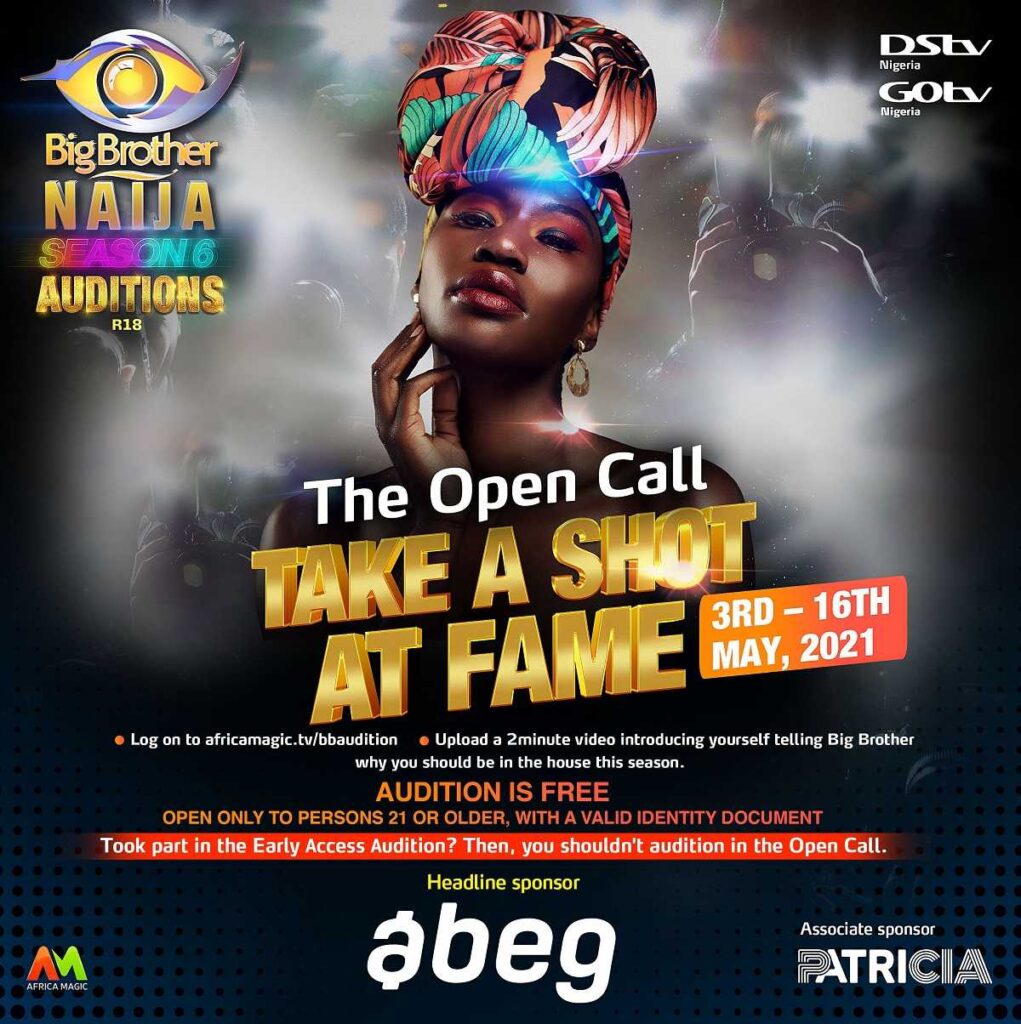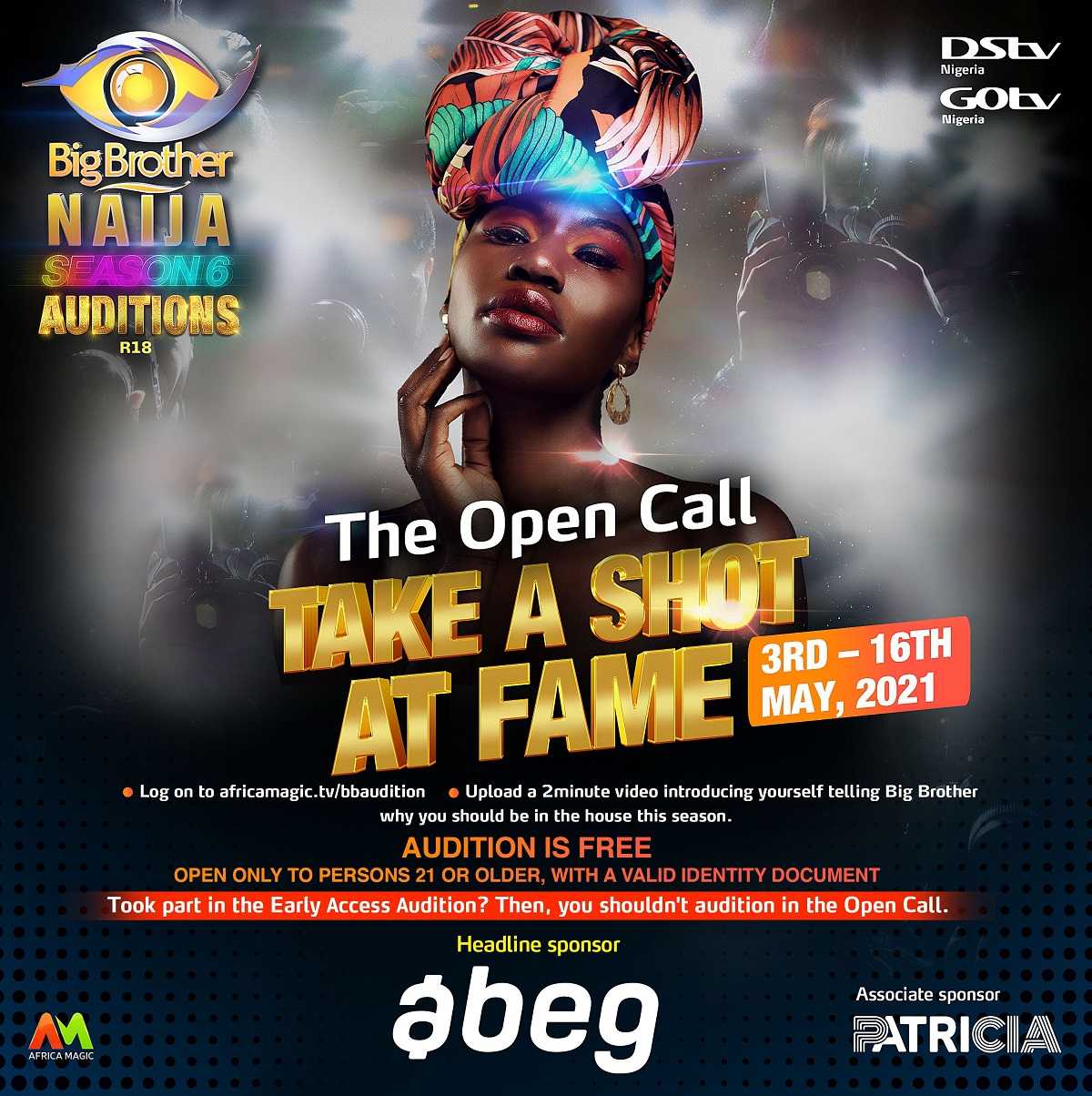 Important things to note about the BBNaija Season 6 auditions:
a. The online audition is free and open to both males and females.
b. You must be a Nigerian citizen with a valid identity document to be eligible to apply.
c. You must also be 21 years of age by June 1, 2021, to apply.
d. If you already auditioned during the early access auditions, you should not audition again.
Keep visiting DNB Stories Africa for more BBNaija updates.