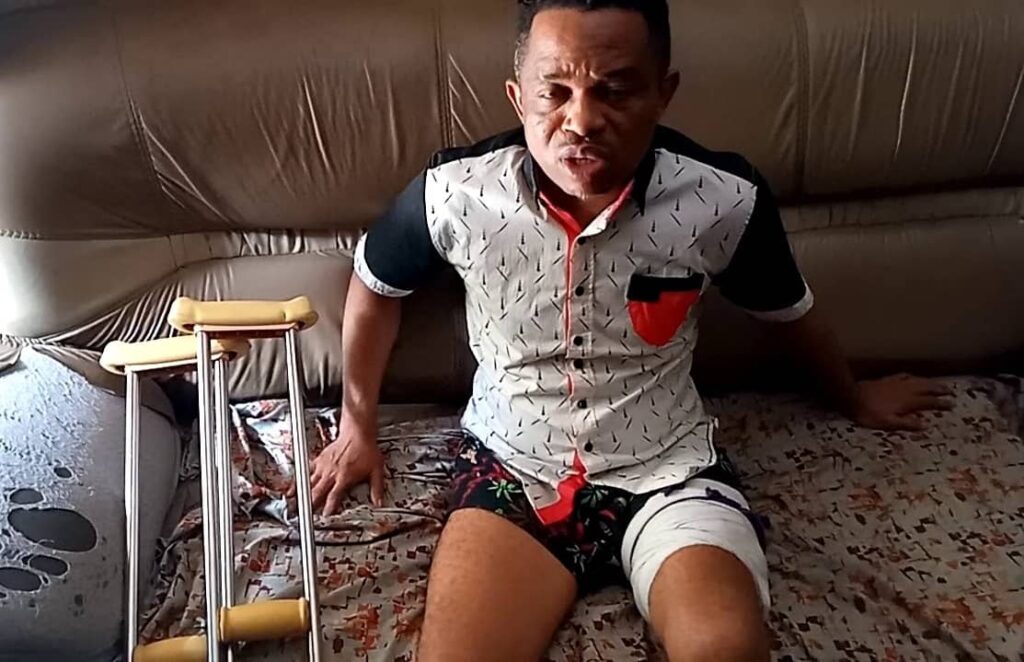 Kinsley Orji is a popular Nollywood actor and movie director popularly known as Egbeigwe. He got the name from his role in the 2001 classic movie, "Akidi" where he played Nkem Owoh's rebellious son, Egbe Igwe.
One of his lines in the movie – "Nnam Onye Olu" became a viral phrase among the public during the period of the movie's release.
"Akidi" also had veteran actors like Sam Loco Efe (late), Patience Ozokwo, Stephen Alajembe, Genesis Uchendu aka Magnus Akpa Akpu (now late), Victor Osuagwu, Emeka Enyiocha, in its cast.
Nollywood actor Kinsley Orji (Egbeigwe) is a native of Onitsha – a town in Anambra State.
Kinsley Orji's Nollywood career
Actor Kinsley Orji a.k.a Egbe Igwe has been in the Nollywood industry for over two decades, both as an actor and movie director.
As an actor, Egbe Igwe was well known for playing mischievous characters in movies and had an impressive number of "village bad boy" roles to his name.
Kinsley Orji (Egbeigwe) has also directed music videos for several popular singers, including the likes of Prince Gozie Okeke, Princess Njideka Okeke, Gilbert Okeke, John Ngana, Prince Matthew Phillips, Destiny Kids, etc.
Kinsley Orji (Egbeigwe) is also a musician. He sings under the stage name – Albino Flash. His single "Ukwub'Ego" was a hit in Onitsha and its environs at the time of its release.
What happened to Nollywood actor Kinsley Orji a.k.a Egbeigwe?
In June 2019, Nollywood actor Kinsley Orji (Egbeigwe) got involved in a ghastly motor accident that nearly took his life.
An eyewitness said it was a miracle that the actor survived. A friend of Orji who was in the car with him did not survive the crash.
Sadly, the accident damaged Kinsley Orji's hip bone, leaving him unable to walk. The actor currently cannot walk without the aid of crutches.
Egbeigwe has been bedridden for over two years due to the accident.
Describing his condition, Egbe Igwe told a local newspaper:
"I was affected badly in my hip, my left leg, the ball, the socket joint that connects it with my hip was broken entirely and now requires hip replacement. We have tried trado and all manner of treatments to no avail. So, now I'm crying out to the people to help me as I need surgery."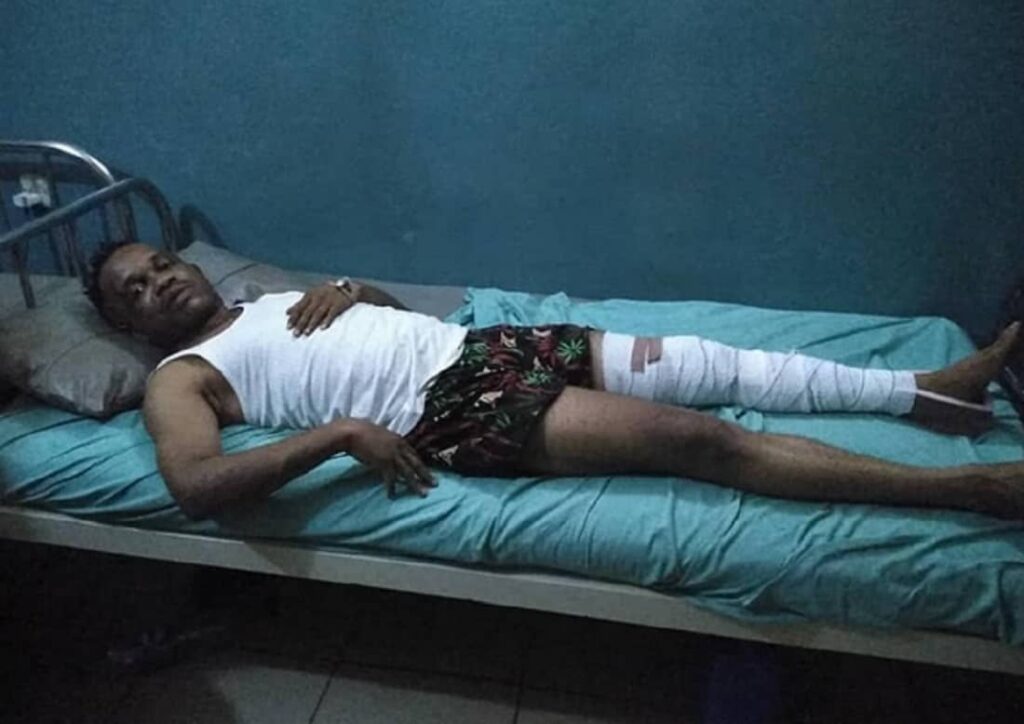 Where is Nollywood actor Kinsley Orji (Egbeigwe) right now?
In 2020, it was reported that actor Kinsley Orji (Egbeigwe) will be needing financial help to enable him travel to India for surgery.
His colleague in the industry, Yul Edochie took to social media in December 2020 to call for donations on his behalf. Yul Edochie said the funds will enable the actor's family to fly him abroad to undergo hip surgery.
The surgery was supposed to take place in India.
Yul Edochie wrote on Instagram:
"Please my people, let us assist our brother, Nollywood actor, Kingsley Orji (Egbe Igwe) He has been bedridden for long and requires some funds for surgery. May God bless us all as we help him."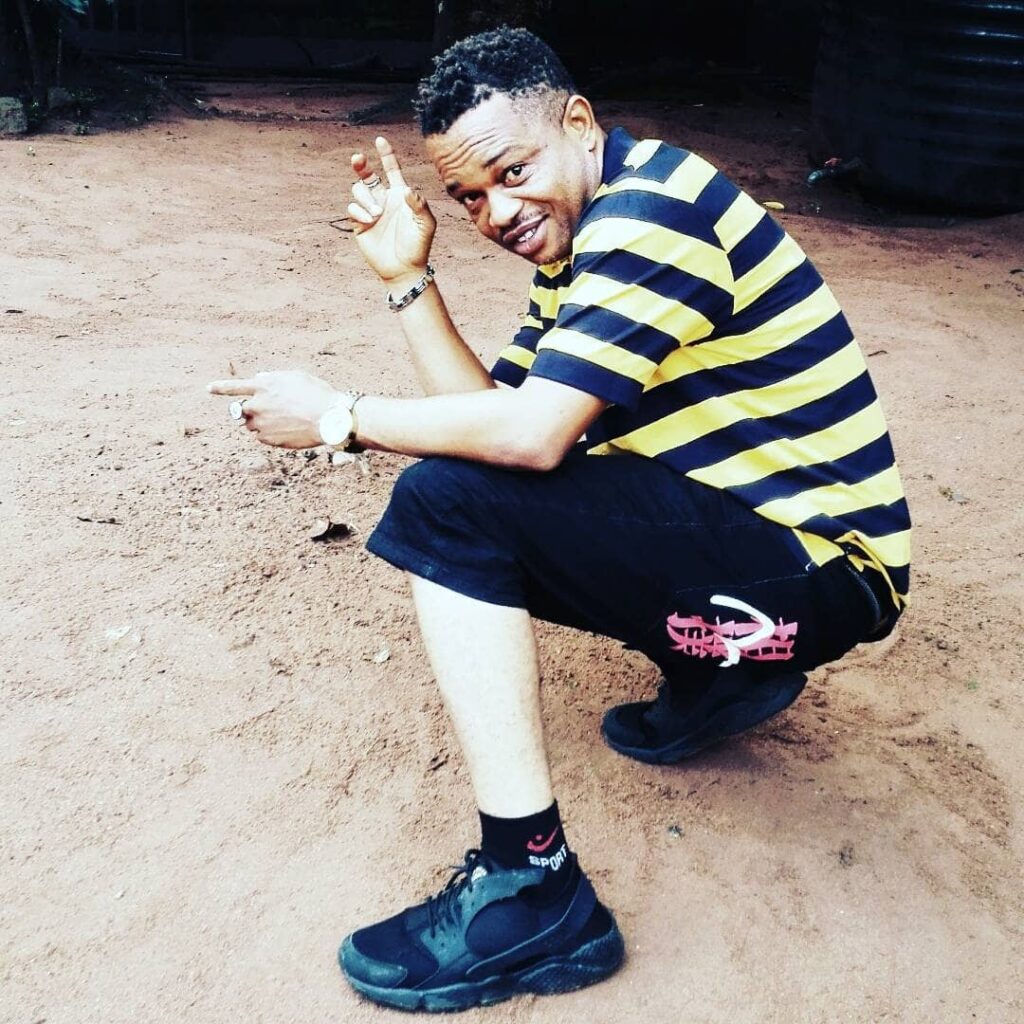 Kinsley Orji (Egbeigwe) and human rights activist, Harrison Gwamnishu fight over donations
In August 2021, Kinsley Orji (Egbeigwe) accused human rights activist, Harrison Gwamnishu, of withholding the money donated for his treatment by philanthropist, Ibori Ubulu.
Responding to the accusation, Harrison Gwamnishu wrote in a Facebook post that Kingsley Orji (Egbeigwe) was given 1.5 million Naira out of the 6.5 million donated to him while he, Harrison, kept 5 million.
According to Harrison, he decided to withhold the 5 million in his possession after noticing that Orji had squandered the N1.5m and wanted to use the remaining 5 million to shoot and promote his music video, rather than seek the medical help the money was donated for.
Egbe Igwe explained that he has been using the donations he receives to feed his family, pay rent and sort out his children's school fees.
The actor said:
"Won't I eat in my house? Harrison, won't my children go to school? All of them are at home. When people bring money, it's from their donations that I sort that out."