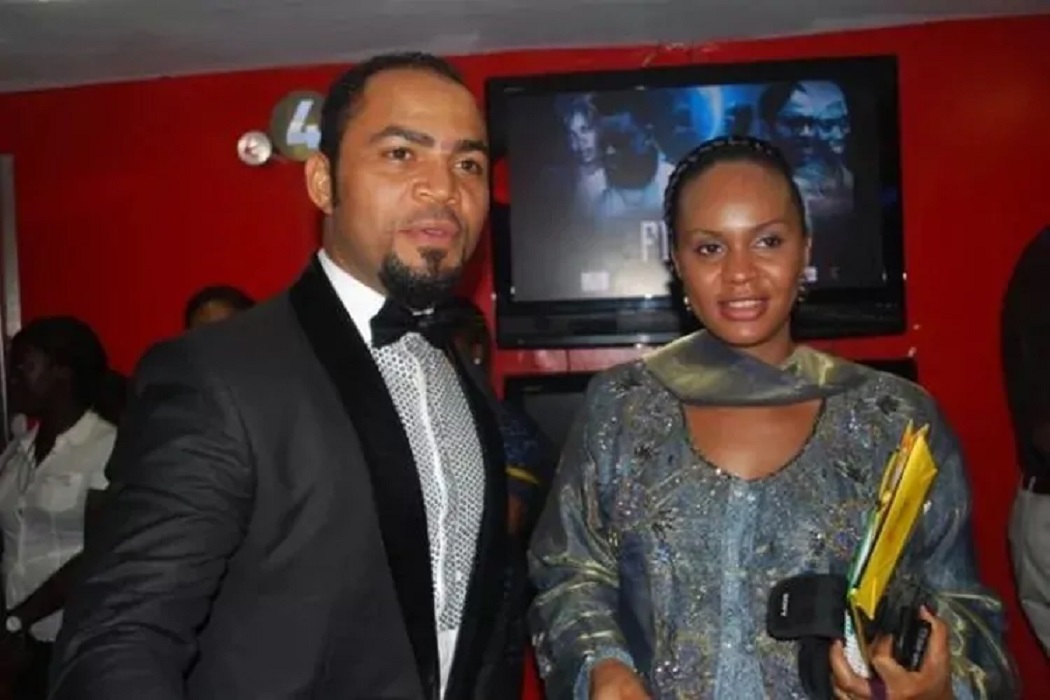 Who is Ramsey Nouah's wife?
Nigerian popular actor, filmmaker and director Ramsey Nouah and his wife, Emelia Phillips Nouah have been married for around 18 years now. The couple is blessed with three children – a son and two daughters.
Unlike many Nigerian celebrities, Ramsey Nouah has somehow managed to keep his marriage and personal life away from the media. He shares very little details of his wife and family in interviews and his wife, Emelia does not grant interviews herself.
Ramsey Nouah's wife age
The age and birthday of Ramsey Nouah's wife, Emelia Phillips, is currently not known.
Ramsey Nouah's children
Nigerian actor Ramsey Nouah and his wife have three children together – a son named Quincy and two daughters named Camil and Desiree Nouah. Ramsey Nouah confirmed in a past interview that he is not interested in having more kids.
Where is Ramsey Nouah's wife from?
Answers to some of the common questions people ask about Nouah's wife remain unanswered due to the actor's persistence in keeping his personal life private.
In a 2019 interview with Premium Times, Ramsey Nouah answered some questions about his wife and family:
The actor had this to say about why his marriage has lasted:
"Contrary to a widely held notion, the success of a marriage largely rests on the woman. But these days, a lot of marriages are based on equality. A woman wants to get 50 per cent of whatever she is giving into the marriage back from the man. This has led to the breakdown of many marriages. From time, our mothers used to be the women that held their marriages. They were in charge of the home. Our mothers took charge of everything but today women don't want that kind of responsibility. Hence, it is affecting marriages."
The actor added that it is his wife who has been 'holding their marriage strong'.
He said:
"My wife belongs to the category of "our mothers". She believes in sustaining our marriage and holding it strong. So whenever I am asked how we have been able to keep it together, I tell them my wife is the woman who has actually held our home."
Asked what he feels is his wife's place in their home, Ramsey Nouah answered that his wife owns his home, describing her as a "triple woman".
The "My Wife and I" actor said:
"She doesn't have a place because she owns the home. It's her call, however (way) she wants things done. She is the driver of the family and her decision is final. That is why I say she is not an ordinary woman. She is a triple woman."
The actor also talked about why he and his wife do not attend red carpets together during the interview.
Ramsey Nouah said:
"My wife and I have an understanding. And this is one of the reasons our marriage is still standing strong. We avoid the public eye because the public has a way of messing up relationships. Sometimes, my wife goes ahead of me into the event, so we don't do red carpet. It is the same people that harass you for not taking your wife to red carpet event that will sit back and point fingers at how you both look."
The interviewer then asked Ramsey Nouah what he has to say to those who think the reason he does not go out in public with his wife is because she is not beautiful.
The actor answered:
"That is what they think. My wife is very cute. Maybe because my wife is not loud or flashy when it comes to make-up or wearing long weaves. She is very natural and she knows that I love her natural looks."
Is Ramsey Nouah's wife on Instagram?
Ramsey Nouah's wife, Emelia is not active on social media. She currently does not maintain any active account on either Instagram or Twitter.
Ramsey Nouah's wedding pictures
Ramsey Nouah and his wife, Emelia Phillips Nouah, got married in 2002 (over 17 years ago). The wedding was a very low-key event and pictures of the wedding were not shared in the media.
Who are Ramsey Nouah's parents?
Ramsey Nouah was born in Edo State to an Israeli father and a Yoruba mother who hails from Owo, Ondo State. Nouah grew up in the Surulere area of Lagos. He attended Atara Primary School and Community Grammar School in the 80s and later attended the University of Lagos where he obtained a diploma degree.
Ramsey Nouah's death
Nigerian superstar actor Ramsey Nouah, like many of his colleagues, was the victim of a death hoax some years ago after rumours of his death from a car accident began circulating online. None of those rumours is true and the actor is alive and well.
A death hoax is a deliberate report of someone's death when they are still alive. Death hoax reports have become one of the cruellest online pranks used against famous people these days.