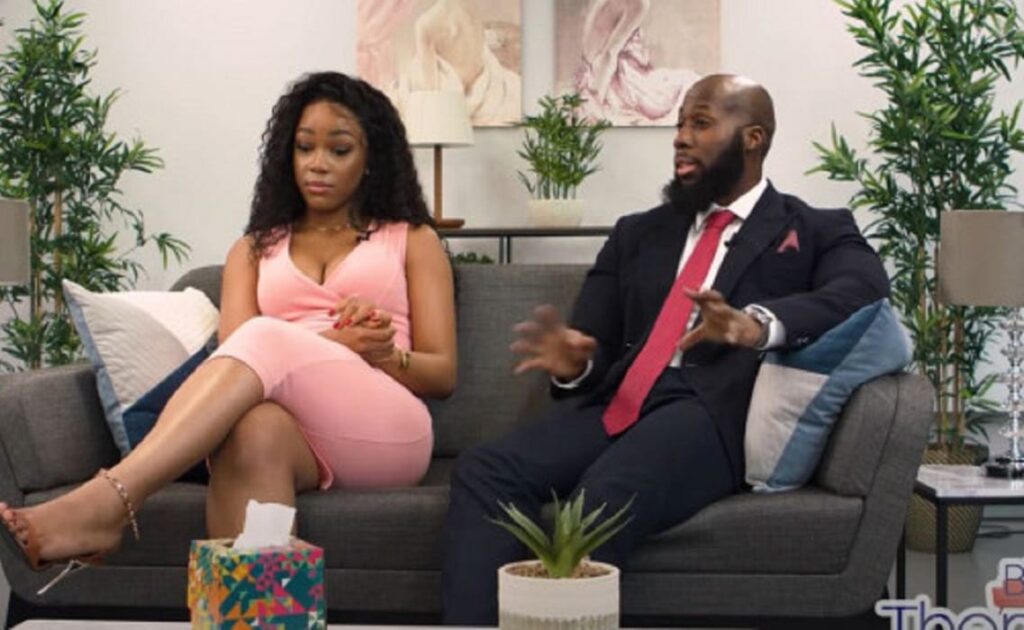 Another fiery episode of the YouTube reality series "Blue Therapy" has yet again stirred burning questions about the true reality of the series.
Despite its great reception (the online series has raked in over 2 million views in just two episodes), the show's production has had to deal with one constant question – Are the couples real?
Are Chioma and Paul from Blue Therapy a real couple?
Are Deborah and Jamel from Blue Therapy a real couple?
And people are asking for good reason. Having actors pretend to go through therapy for serious relationship issues may sound disappointing to some viewers.
Also, some of the show's viewers have pointed out that none of the couples have photos of each other or images capturing couple moments on their social media pages, suggesting that the relationships may have been faked.
Here is what the show's creator, Andy Amadi, had to say:
"What I will say is this: The cast are real. They're not actors, none of them are actors. It's a reality show and I feel everyone should enjoy it as a reality show. Whether it's real or fake… that's down to the viewers' interpretation."
Andy added that Denise (the therapist) has had acting experience and Chioma has interest in going into acting.
"None of the cast are [actors] apart from Denise who has acting experience."
Responding to why the couples don't have each other on their social media, Andy told Metro.co.uk:
"I don't have my partner's pictures on my Instagram, that's neither here nor there. People want to connect the dots that are just sometimes not there. If we wanted to we could put fake pictures there. This is reality and we're highlighting the fact that some couples just don't put each other on there. I don't know why it hasn't happened."
Andy Amadi admits some aspects of the show are "controlled" but not completely scripted.
He said:
"There's no reality show on the face of this planet that's in some form not controlled. Their personalities are really like that, but it's maybe been enhanced a bit for the cameras. But we haven't coached them how to be with each other, that's why it's kind of hard to decipher what it is. A lot of people want it to be completely scripted but it's not completely controlled, it's just reality TV."
You can watch episodes of Blue Therapy on YouTube: