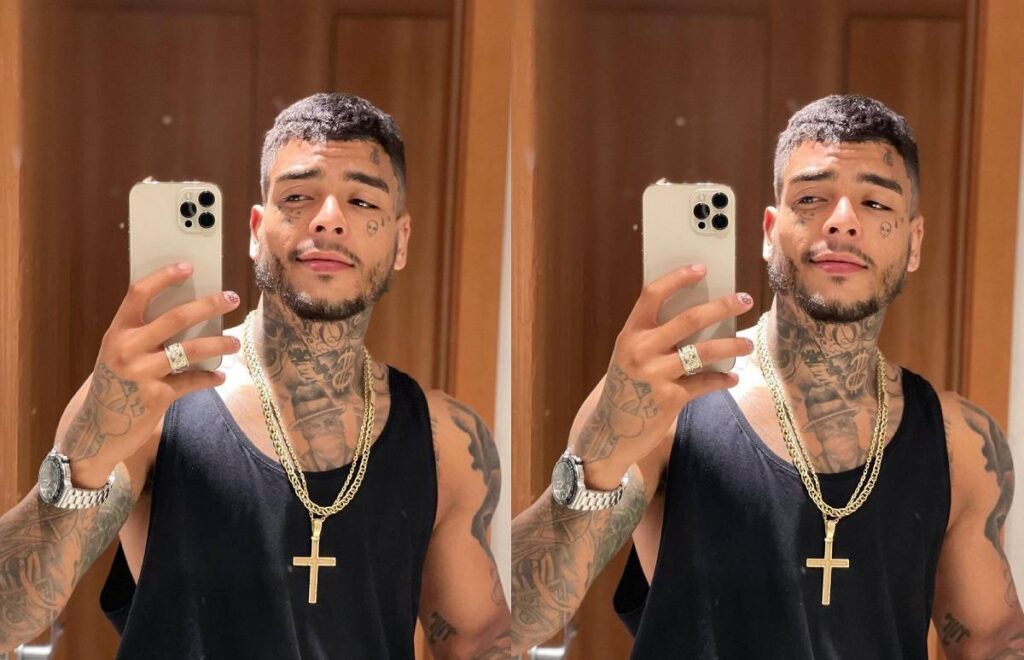 A newly married Brazilian singer, Kevin Nascimento Bueno, popularly known as MC Kevin, has reportedly fallen to his death from a hotel balcony while allegedly trying to hide from his wife.
According to reports from local media, MC Kevin, 23, had planned a three-way party with a 26-year-old model named Bianca Domingues and another male friend named Victor Fontanelle.
MC Kevin and his wife, Deolane Bezerra who is a lawyer had been married for a few weeks (on April 29) when the incident happened.
The 23-year-old singer reportedly sneaked to the hotel balcony to hide after learning his wife had lodged at the same hotel and was looking for him.
Mr Bueno fell from the 5th floor of Brisa Barra Hotel in Rio de Janeiro while trying to avoid been seen by his wife, according to reports.
The model in MC Kevin's room later disclosed she was paid around £130 to have sex with the singer and his friend.
MC Kevin was rushed to Miguel Couto Hospital in the Brazilian city where he was pronounced dead on Sunday, May 16.
MC Kevin was a popular funk singer from São Paulo and had 8.6 million followers on Instagram along with 1.8 million registered listeners on Spotify. His Instagram followers have climbed to over 10 million following news of his death.
Reacting to the news of his death, MC Kevin's wife, Deolane Bezerra posted a photo of their wedding on Instagram and wrote:
"You are and will always be the love of my life, the most beautiful love I had, the man who loved and admired me the most! Go with God, my boy, I will always love you!"