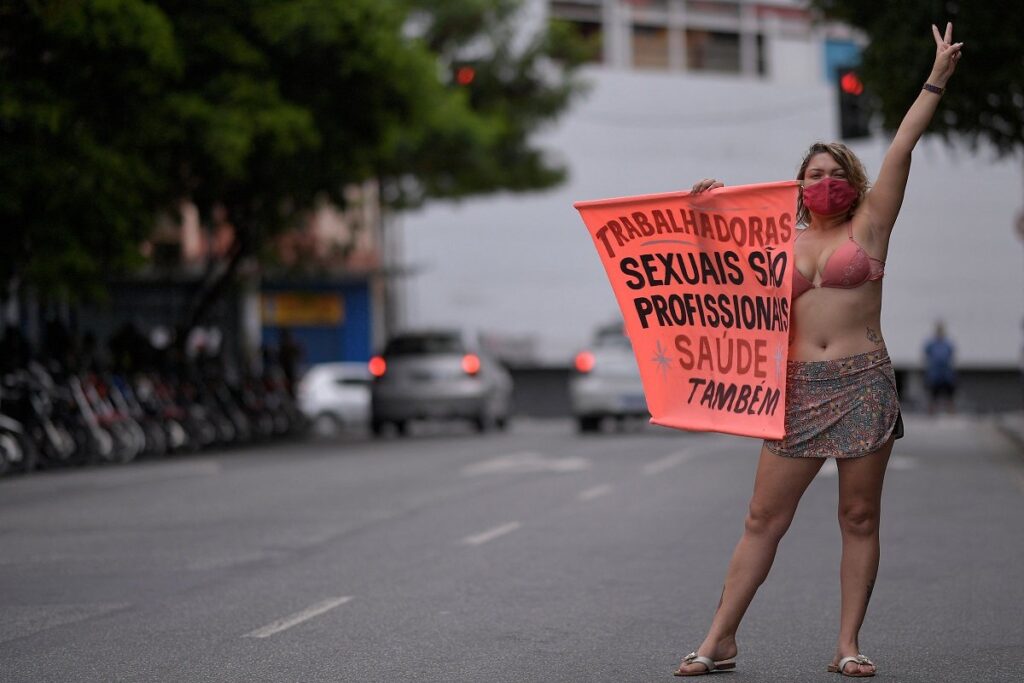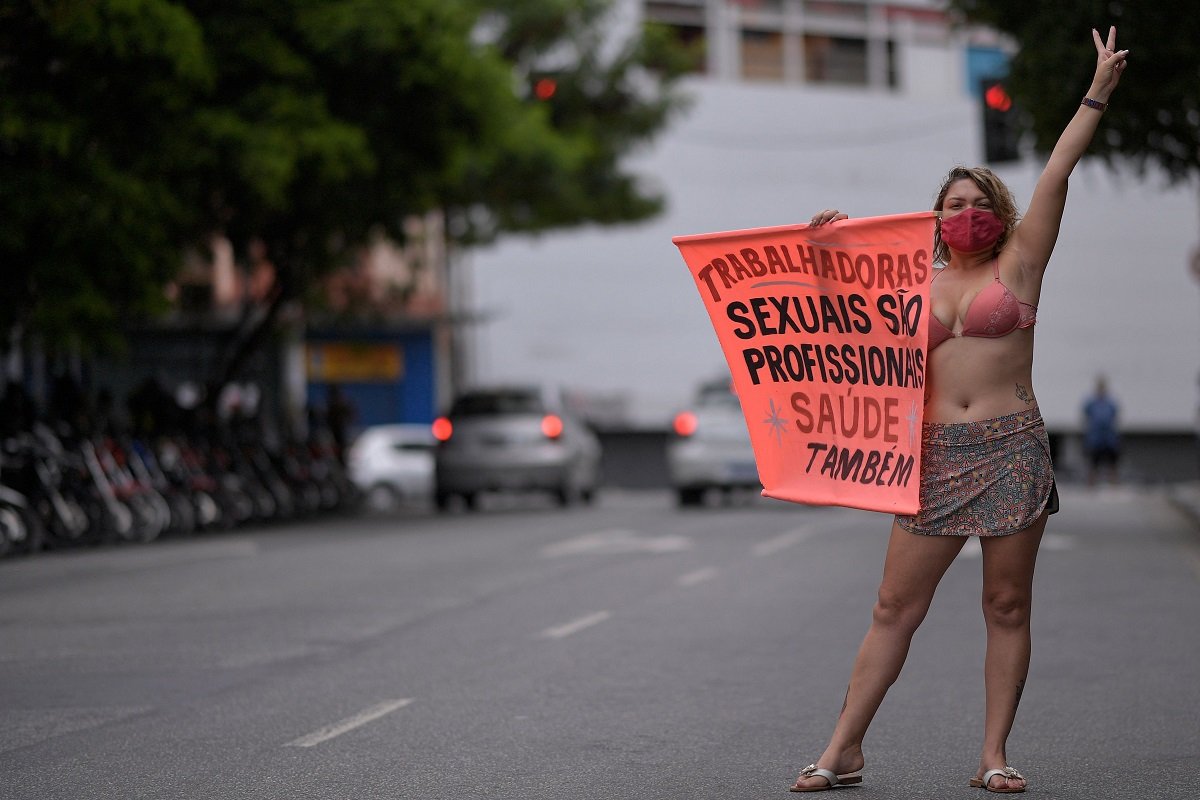 Sex workers in Brazil have gone on a one-week strike, demanding they are qualified to get priority for COVID-19 vaccines just like front line workers.
The striking prostitutes also seized the opportunity to shed light on how seriously the COVID-19 pandemic has affected their industry.
Thousands of sex workers in the southeastern city of Belo Horizonte in Brazil have been forced to start soliciting for clients on the street due to the closure of hotels.
President of the Association of Prostitutes of Minas Gerais state, Cida Vieira, told AFP News:
"We are in the front line, moving the economy and we are at risk. We need to get vaccinated."
Vieira added:
"We are a priority group, we are health educators, peer educators. We form part of that group, since we give information about STIs for men, distribute condoms…"
Vieira joined her colleagues in a street protest on Monday, April 5, where they demanded to be included in the priority list for COVID-19 vaccines.
One of the protesting prostitutes, Lucimara Costa, said:
"We are part of the priority group because we deal with various types of people and our lives are at risk."