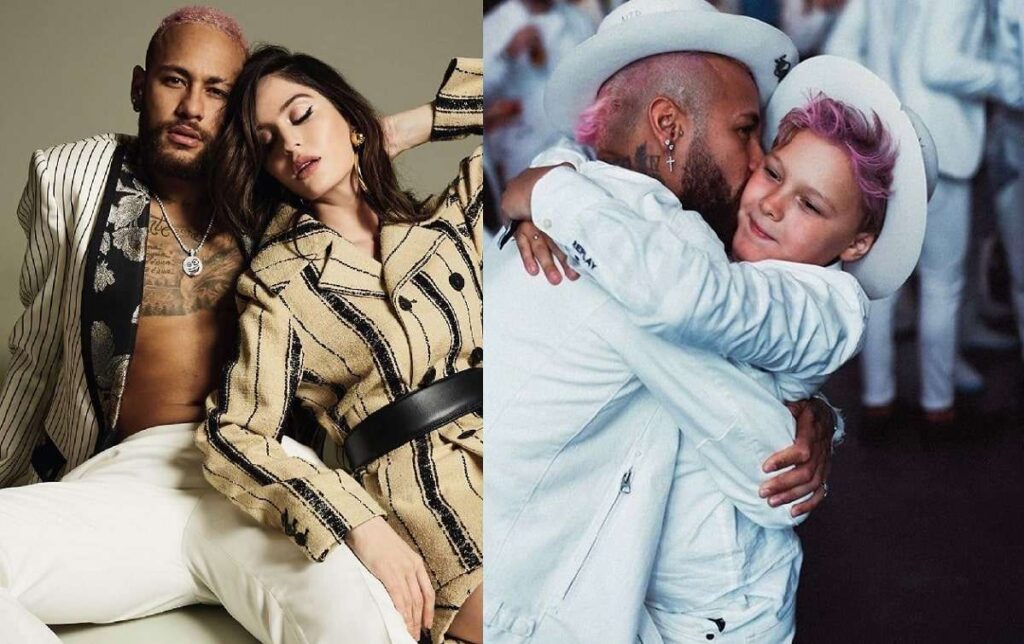 Who is Neymar?
Neymar is a Brazilian professional footballer who plays for the Paris Saint-German club and also for the Brazil national team. He is also regarded as one of the best players of his generation and is often compared to the likes of Lionel Messi and Cristiano Ronaldo. Neymar is often referred to by the nicknames "Juninho", "Joia" and "The lord of the night" by some of his friends, fans and family.
Neymar's full name is Neymar da Silva Santos Junior. He was born on February 5, 1992, in Mogi das Cruzes, Brazil to Neymar Santos Sr (father) and Nadine Goncalves (mother). Neymar is 30 years old as of June 2022. The football star grew up alongside his younger sister, Rafaella Santos with whom he shares an amazing bond. Rafaella Santos is a style icon and a successful model.
About Neymar's parents
Neymar inherited his first name from his father Neymar Santos Sr who was a former footballer. Neymar's father served as his very first advisor and coach. His mother Nadine Goncalves is the president of his social organization "The Neymar Jr Project Institute". According to reports, Neymar's parents parted ways in 2016 after being together for 25 years. In 2020, it was reported that Neymar's mother was dating a man named Tiago Ramos who was reported to be six years younger than Neymar.
According to online reports, Tiago Ramos is a gamer and a professional model. Though it is not certain when the two started dating, reports have it that Ramos attended Neymar's birthday party in February of that same year.
Neymar's mom's young boyfriend, Tiago Ramos is also a big fan of Neymar, and there were reports he expressed a desire to meet Neymar in a direct message back in 2017. Though Neymar and his father were supportive of his mother's newfound relationship, unfortunately, the pair allegedly broke up following reports that Ramos was bisexual and had been in strings of relationships before their first meeting.
Neymar's marriage and wedding
As of June 2022, Neymar is not married and does not have a wife. The football star has never been married, however, he has been romantically linked and involved with several beautiful women. According to information gathered by DNB Stories Africa, Neymar is currently in a relationship with Brazilian model and social media influencer, Bruna Biancardi. The couple met in August 2021 and has been inseparable ever since.
List of Neymar's girlfriends
Neymar has made headlines multiple times for his series of relationships. It is no doubt that the 30-year-old football star has a thing for beautiful women as he has been linked with quite a number of them. Here is a full list of Neymar's girlfriends, all the women he has dated or hooked up with. The list includes the mother of his son, his recent ex-girlfriend, and his current girlfriend.
Carolina Dantas is reported to be Neymar's, first love. The pair dated from 2010 – 2011.
Barbara Evans and Neymar had a brief romance in 2011.
Patricia Jordane and Neymar dated in 2013.
Bruna Marquezine dated Neymar in 2012.
Laryssa Oliveira and Neymar hooked up in 2013.
Thaila Ayala and Neymar reportedly dated in 2014.
Gabriella Lenzi and Neymar also dated in 2014.
Soraja Vucelic briefly dated Neymar in 2014.
Jhenny Andrade and Neymar dated in 2015.
Caroline Caputo and Neymar linked up in 2017.
Natalia Barulich and Neymar dated in 2020.
Bruna Biancardi and Neymar started dating in 2021.
Neymar's baby mama
Carolina Dantas is the mother of Neymar's 10-year-old son, Davi Lucca.
About Neymar and Carolina Dantas' relationship
Carolina Dantas is a Brazilian digital creator and social media star who is famous for being an ex-girlfriend and baby mama of Neymar. She was born on October 21, 1993, in Sao Paulo, Brazil. She is 28 years old as of June 2022.
Carolina Dantas and Neymar dated in 2010 before going their separate ways in 2011. Though their relationship was short-lived, it resulted in the birth of their son, Davi Lucca who was born in August 2011. According to reports, Neymar initially hid Carolina's identity as his baby mama away from the public with claims that he wanted to offer her complete support and protect their privacy. However, after careful consideration, Carolina Dantas eventually came forward and revealed herself as Neymar's baby mama and Davi's mother.
Though it is unclear why they split up, reports have it that it is as a result of Neymar's alleged infidelity and involvement with other women. As of June 2022, Carolina Dantas is happily married to popular Brazilian digital influencer, Vinicius Martinez, and their marriage is blessed with one child. Despite Carolina and Neymar's split, the pair have continued to remain friends and good parents to their child.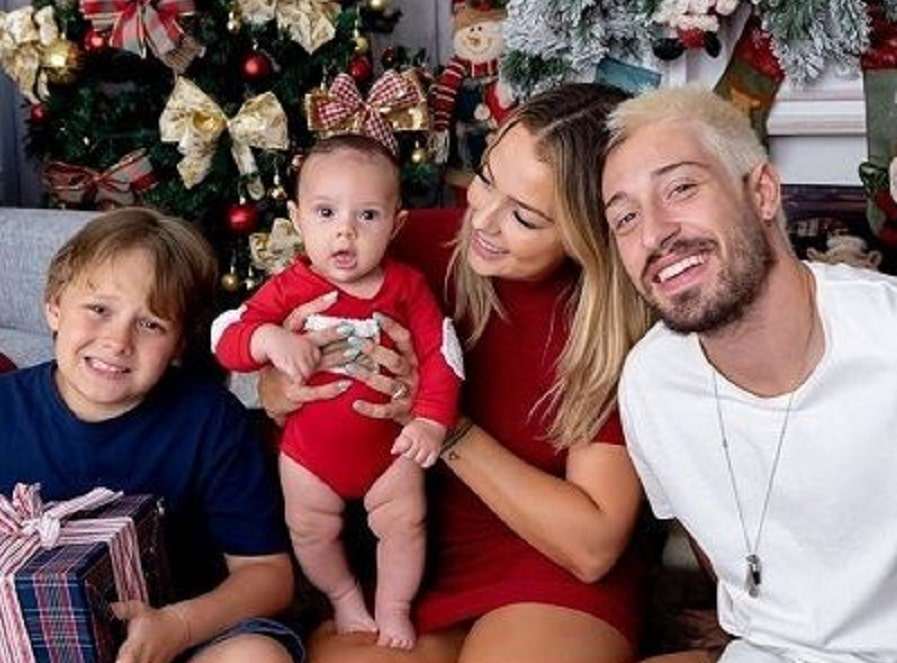 About Neymar and Bruna Marquezine relationship
Bruna Marquezine is a Brazilian actress and model widely recognized as one of Neymar's famous ex-girlfriends. Bruna Marquezine's full name is Bruna Reis Maia. She was born on August 4, 1995, in Duque de Caxias, Rio de Janeiro. She is 26 years old as of June 2022. Bruna Marquezine and Neymar started dating in 2012 after meeting at the Rio Carnival in Brazil.
They reportedly split up in 2013 and got back together in 2014 before the FIFA World Cup in Brazil. The two officially ended their on-off relationship in October 2018 and it was speculated that the reasons for their split ranged from cheating allegations to politics.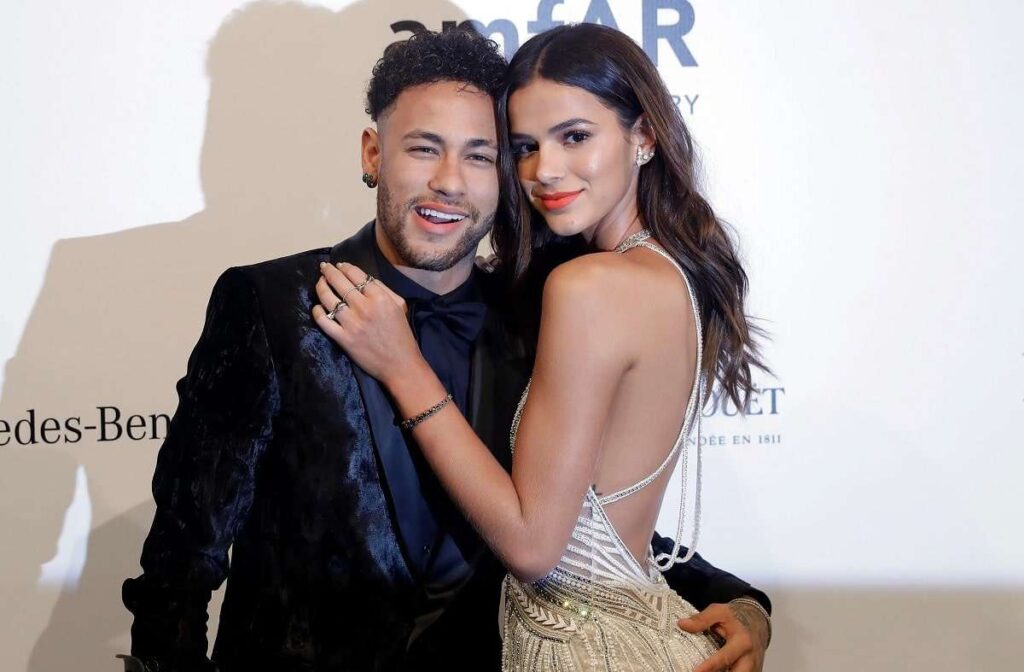 About Neymar and Natalia Barulich's relationship
Natalia Barulich is a Croatian-Canadian model, singer, dancer, former ballerina, and DJ. She was born on January 13, 1992, in California, United States. She is 30 years old as of June 2022.
Natalia Barulich and Neymar first met in Paris at Neymar's birthday party in 2020. That same year, they both confirmed their relationship after Natalia ended her two-year relationship with her ex-boyfriend, Maluma. In July of that same year, Colombian singer Maluma released his hit single "Hawái" and fans linked the lyrics of the song to Natalia Barulich.
Interestingly, Neymar and his teammates posted a video of themselves vibing to the song after they qualified for the 2020 UEFA Champions League. The pair broke up for good in 2021, and when asked if she misses any of her exes, Natalia Barulich said:
I will always have a love for the few I have shared a relationship with. But those are all just stories now in the book of my life. I am so grateful for every experience shaping me into the woman I am right now.
About Neymar and Bruna Biancardi's relationship
Bruna Biancardi is a Brazilian social media influencer and model known for being the current girlfriend of Neymar. She was born on April 15, 1994, in Brazil. She is currently 28 years old as of June 2022. Bruna Biancardi and Neymar were first spotted on a yacht trip to Ibiza in August 2021. At that time, they still kept their relationship private and away from the media. However, in December 2021, they both confirmed their relationship and it was reported that they have met each other's families and have spent time together in their country, Brazil.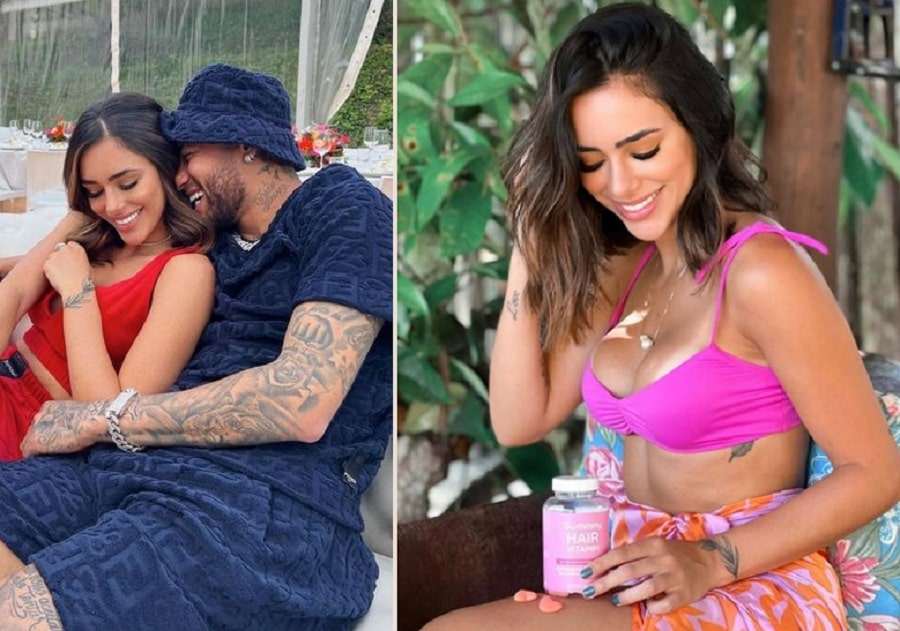 Neymar's children
As of the time of publishing this article (June 2022), Neymar is the proud father of one child – a son named Davi Lucca da Silva Santos. He was born on August 24, 2011, and is 10 years old as of June 2022. Davi Lucca's mother is Neymar's ex-girlfriend, Carolina Dantas.
According to reports, Neymar has revealed he wants to have more children in the future. In his words:
I am almost 30 and I have a good career, but on a personal level, I want to have two more kids to give my son Davi some brothers.
About Neymar's rape case accusation
In 2019, Neymar was accused of rape by a Brazilian model, Najila Trindade. According to Najila's testimony, Neymar raped her at a Paris hotel on May 15, 2019. However, Neymar denied the claims revealing that what happened in the hotel room was consensual. The football star took to his Instagram page to post a video where he said:
Anyone who knows me knows I would never do something like that.
After a series of investigations, the case was dropped in July 2019 over a lack of evidence against Neymar. On the other hand, Najila Trindade faced charges of procedural fraud, slanderous denunciation and extortion.