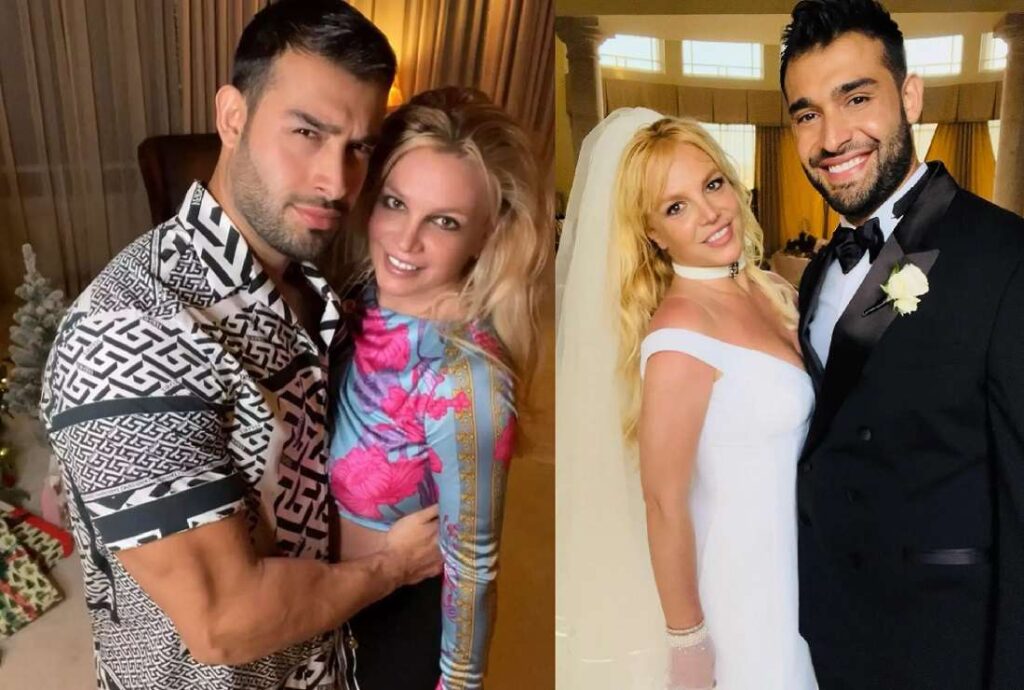 Who is Britney Spears?
Britney Spears is an American singer, dancer, and actress. She is known for her hit songs like "Baby One More Time", "Oops! I Did It Again", "Womanizer" and many others. Spears is often dubbed the "Princess of Pop" in the media. As an actress, Britney Spears is known for her role as Lucy Wagner in the 2002 teen drama movie – "Crossroads".
Britney Spears' childhood and parents
Britney Spears' full name is Britney Jean Spears. She was born on December 2, 1981, in McComb, Mississippi, the United States. The singer was raised in Kentwood, Louisiana alongside her two siblings. Spears is the second of three children born to her parents: Jamie Parnell Spears (father) and Lynne Irene Spears (mother). As of July 2022, Britney Spears is 40 years old.
About Britney Spears' father
Britney Spears' father, Jamie Parnell Spears made headlines in 2019 following the launch of the #FreeBritney campaign – a movement to terminate Britney's conservatorship. Britney Spears was put under conservatorship, headed by her father, after her mental breakdown and subsequent hospitalization in 2008.
Britney Spears' mother, Lynne Irene Spears, is an author who owned and operated a daycare centre in Kentwood, Louisiana. She later also worked as a school teacher and is known to be very supportive of her children's careers.
Spears' parents divorced in May 2002 but they reconciled without remarrying around 2010. However, they completely separated in 2020. According to reports, Britney Spears' mother had initially filed for a divorce in 1980 and even requested a temporary restraining order against her husband, Jamie, but they reconciled the following year.
Britney Spears has been on the big screen right from her childhood days. She was featured in the popular 1989 revival of Disney's Mickey Mouse animation series titled "The All-New Mickey Mouse Club" (also known as "MMC" to fans) at the tender age of 11 in 1993 alongside Christina Aguilera, Justin Timberlake, Ryan Gosling, and others. She also landed her first recording deal with Jive Records in 1995 at the age of 13.
About Britney Spears' siblings
Britney Spears has two siblings who are also in the entertainment industry. They are:
Bryan James Spears
Jamie Lynn Spears
a. Bryan James Spears
Bryan Spears is Britney Spears' elder brother. He is an American film and television producer and a former co-manager of Britney's conservatorship.
b. Jamie Lynn Spears
Jamie Lynn Spears is the younger sister of Britney Spears. She is an actress and singer like her sister. Jamie Lynn is a child star of the Nickelodeon "Zoey 101" sitcom. She became a subject of media scrutiny in 2007 after she announced that she was pregnant at the age of 16, complicating her sister's media problems at that time.
Britney Spears' marriage and wedding
As of July 2022, Britney Spears is married to Sam Asghari, her third husband. The singer has been previously married twice: first to Jason Alexander and then Kevin Federline.
Due to her public breakdown in 2008, Britney Spears' private life has always been under media scrutiny and she has been the subject of several media controversies.
Apart from having married three different men, Spears has been romantically linked to several other men including the likes of Justin Timberlake, Wade Robson, Colin Farrel, Columbus Short, J.R Rotem, Adnan Ghalib, Jason Trawick, David Lucado, and Charlie Ebersol.
List of Britney Spears' boyfriends and husbands
Justin Timberlake and Britney Spears dated from 1999 to 2002, according to reports.
Britney Spears dated choreographer and dancer Wade Robson from 2002 to 2003.
Actor Colin Farrel was speculated to be having an affair with Britney Spears in 2003.
Actor and choreographer Columbus Short was also romantically linked with Britney Spears in 2003.
Jason Alexander and Britney Spears got married in January 2004.
Kevin Federline and Britney Spears were married from 2004 to 2006.
Music producer J.R Rotem was speculated to be dating Britney Spears in 2007.
Photographer Adnan Ghalib was speculated to be dating Britney Spears in December 2007.
Jason Trawick and Britney Spears were engaged from 2011 to 2013.
David Lucado and Britney Spears dated from 2013 to 2014.
Charlie Ebersol was speculated to be dating Britney Spears from November 2014 to June 2015.
Sam Asghari, an American actor, model and personal trainer started dating Britney Spears in 2016. They got married in June 2022.
About Britney Spears' marriage to Sam Asghari
Britney Spears got married to Sam Asghari, an Iranian-American model and actor, on June 9, 2022. The two started their love affair in 2016, a few months after they met on the set of the music video shoot of Britney's song "Slumber Party". Mr Asghari was one of the models on the set.
The couple initially kept their relationship on the low up until January 2017 when Britney Spears publicized it on her Instagram page. According to information gathered by DNB Stories Africa, Sam Asghari proposed to Britney in September 2021, two months before the termination of her conservatorship.
Despite their 12-year age gap (as of July 2022, Asghari is 28 and Britney, 40), Asghari described his relationship with the singer as surreal. It is learnt that he often refers to her as "his lioness", stating that her achievements and life challenges serve as a source of inspiration to him.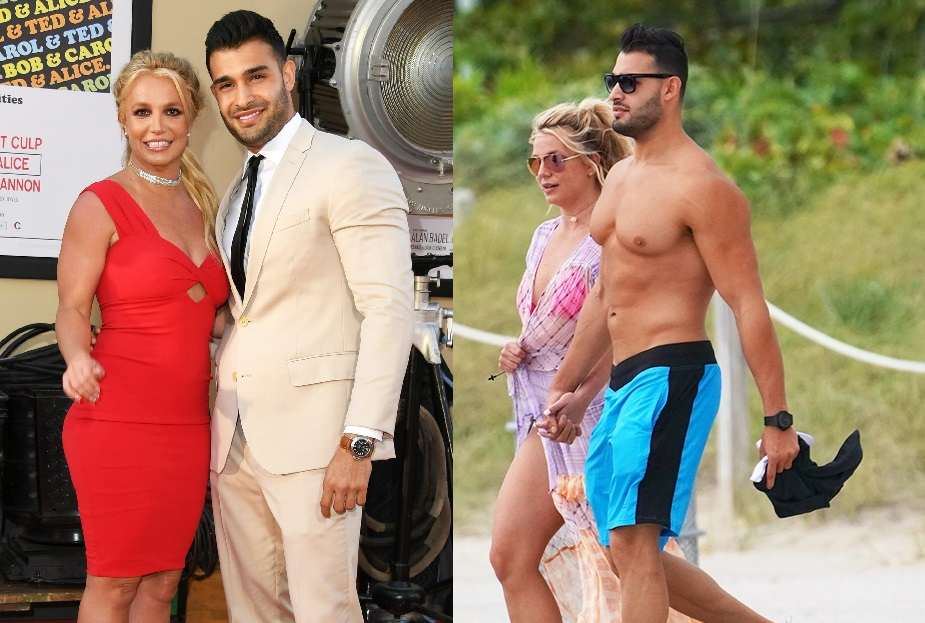 About Britney Spears' wedding with Sam Asghari
Britney Spears and Sam Asghari had their wedding ceremony at Spears' home in Thousand Oaks, Los Angeles on June 9, 2022. None of her immediate family members attended the ceremony. The occasion was graced by celebrities like Drew Barrymore, Paris Hilton, Selena Gomez, and others.
Her first husband, Jason Alexander attempted to gatecrash the wedding by breaking into the venue armed with a knife but he was caught by the police. Britney Spears has filed for a 3-year restraining order against him.
Following their marriage, Britney Spears and her new husband, Sam Asghari moved out of Spears' Thousand Oaks home to a new $11.8 million mansion in Calabasas. It is known that Sam Asghari was supportive of Britney throughout her conservatorship battle with her father. It was rumoured that those in charge of her conservatorship did not want her to re-marry.
About Britney Spears' marriage to Jason Alexandar
American actor and comedian Jason Alexandar is the first man Britney Spears married. Britney Spears and Jason Alexandar got married on January 3, 2004, in Las Vegas, Nevada. The wedding was unfortunately annulled after 55 hours on January 5, 2004, after a petition was made to the court that Britney Spears lacked understanding of her action.
According to Spears, Jason was her childhood friend and they had had the wedding after attending a party together. Her marriage with Jason Alexander lasted only 55 hours, making it the shortest of her relationships so far.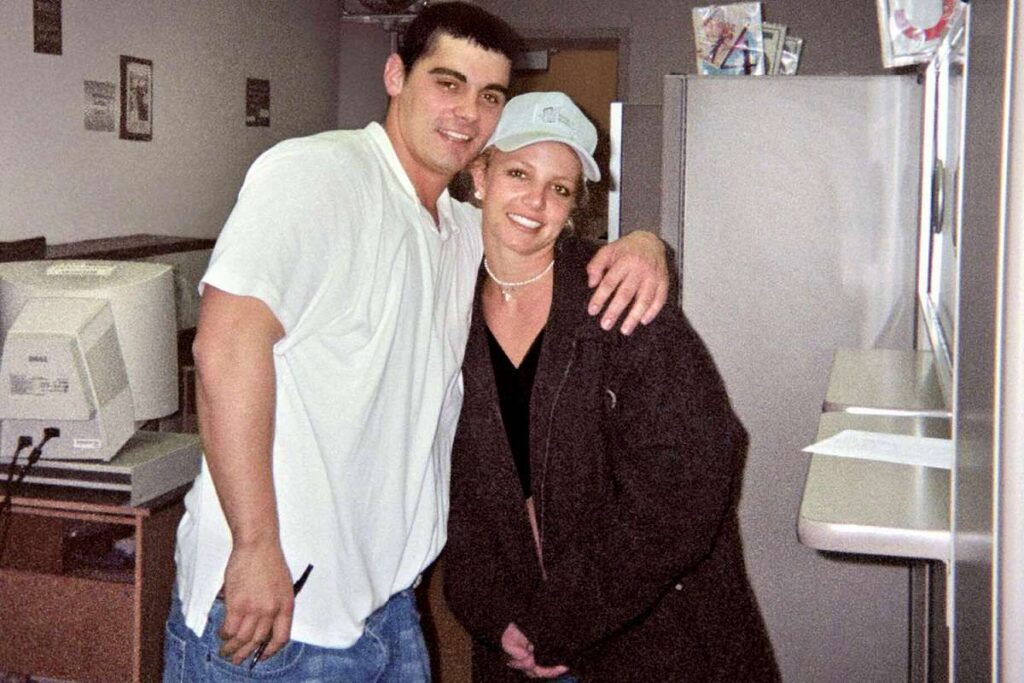 About Britney Spears marriage to Kevin Federline
Britney Spears' second husband, Kevin Federline is an American singer, actor and former backup dancer. He was born on March 21, 1978, in Fresno, California, USA. The 44-year-old actor is known for his roles in movies like You Got Served (2004) and One Tree Hill (2003).
Britney Spears and Kevin Federline got married on September 18, 2004, in Studio City, California, after their engagement on June 7, 2004. Their marriage did not become legal until October 6 of the same year due to the delay in finalizing their pre-nuptial agreement.
According to reports, Kevin Federline proposed to Britney Spears on June 7, 2004, after dating her for three months. Kevin was a backup dancer at the time and his ex-girlfriend, Shar Jackson was expecting their second child when he started having an affair with Britney.
Kevin Federline and Britney Spears announced that they were expecting their first child together in April 2005. They had the child in September of the same year. Britney Spears got into trouble 5 months after the birth of the child in February 2006 after she was caught on camera driving with the baby on her lap. This act brought the pop star's parenting skills under serious media scrutiny.
Former Transportation Secretary, Norman Mineta rebuked Spears for the act. Spears later revealed that she had to drive with the baby on her lap to get away from the paparazzi following her. She apologized for her actions and maintained that her child's well-being was her priority.
Britney Spears and Kevin Federline welcomed their second son in September 2006. She filed for divorce in November of the same year, citing irreconcilable differences. The divorce was finalized the following year in 2007 and a tough custody battle ensued, making their split messy and controversial.
While Federline initially won full custody of the children, the former couple later moved to a 50/50 custody split during Britney's conservatorship. Reports sighted by DNB Stories Africa had it that the singer was ordered to pay $100,000 to Federline in August 2018 to cover his legal fees, apart from the $20,000 she pays monthly as child's support.
It was also heard in 2019 that Kevin Federline obtained a restraining order against the children's grandfather (Jamie Parnell Spears) after a physical altercation took place between Jamie and one of the boys during their visit to his house.
As of July 2022, Kevin Federline is the proud father of six children – two from his ex-girlfriend, Shar Jackson, another two with Britney Spears, and the last two with his current wife, Victoria Prince.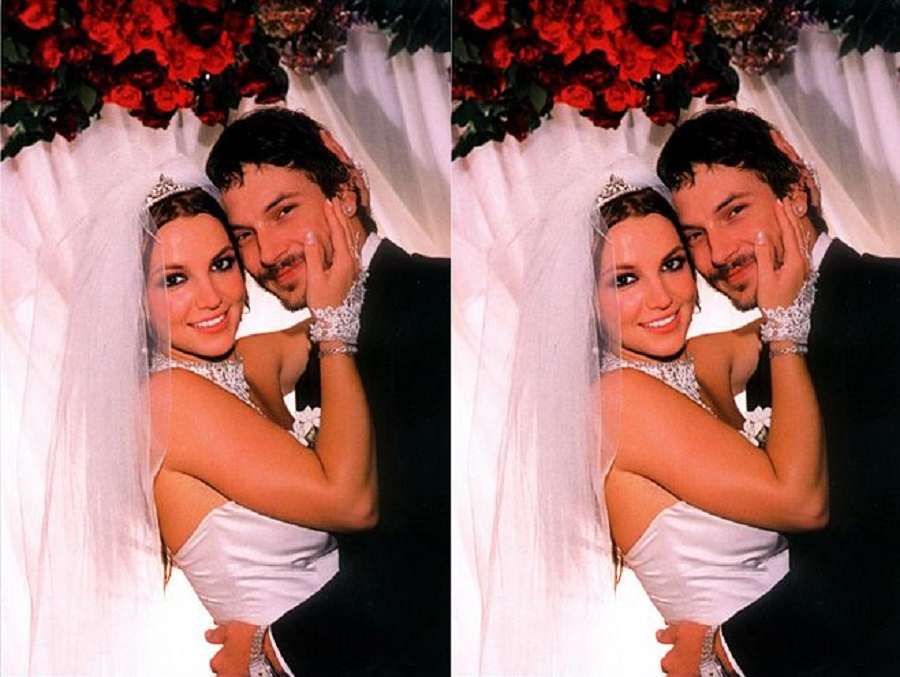 Britney Spear's relationship with Justin Timberlake
Justin Timberlake was Britney's first publicly known boyfriend. They both starred in Disney's "The All-New Mickey Mouse Club" (MMC) animation as children. According to reports, Britney Spears and Justin Timberlake started as teenage sweethearts. They reportedly started dating in 1999 when they were both 18 years old. It was reported that Justin Timberlake was the first person Britney Spears shared a kiss with.
The ex-couple created a buzz in 2002 after they announced their breakup. It was said that the relationship ended as a result of infidelity from Britney's side. Timberlake's 2002 song "Cry Me A River" was interpreted to be about his relationship with Britney. It was even argued that he went as far as using a model that looked just like Britney Spears in the music video of the song.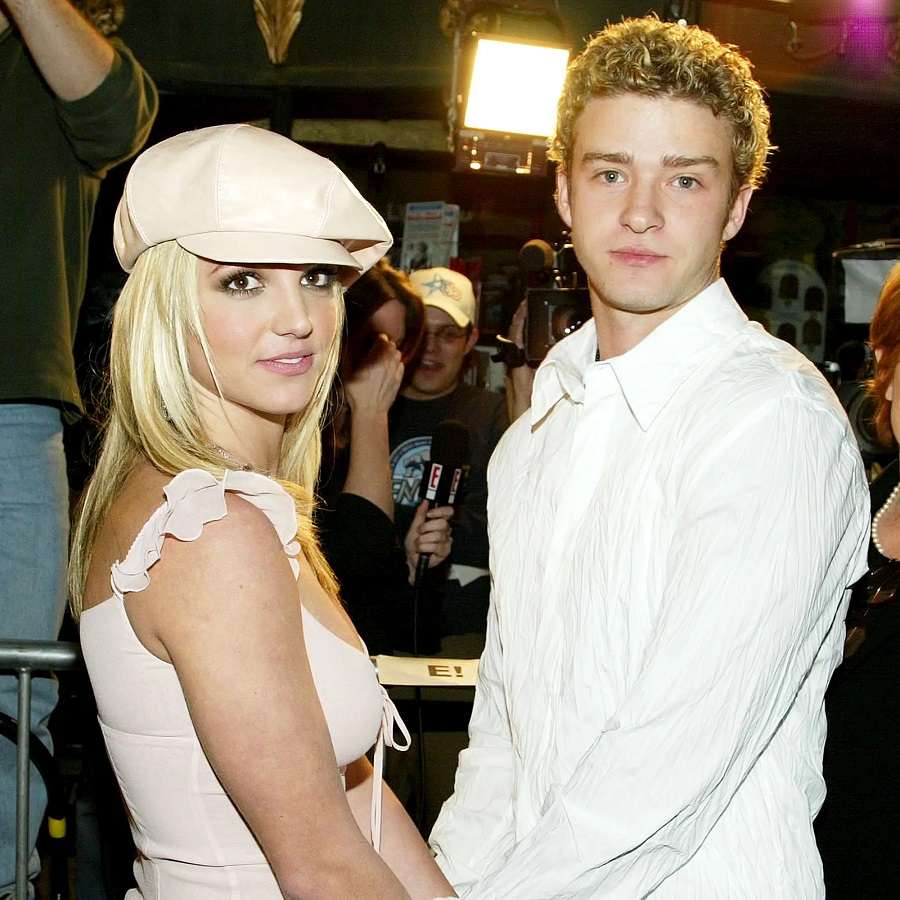 Britney Spears and Justin Timberlake denim outfit
In 2001, Britney Spears and her then-boyfriend, Justin Timberlake, made waves in the media when they attended the American Music Awards red carpet in matching denim outfits. The costume which happened 21 years ago is often cited as of the most memorable red carpet fashion moments of the era.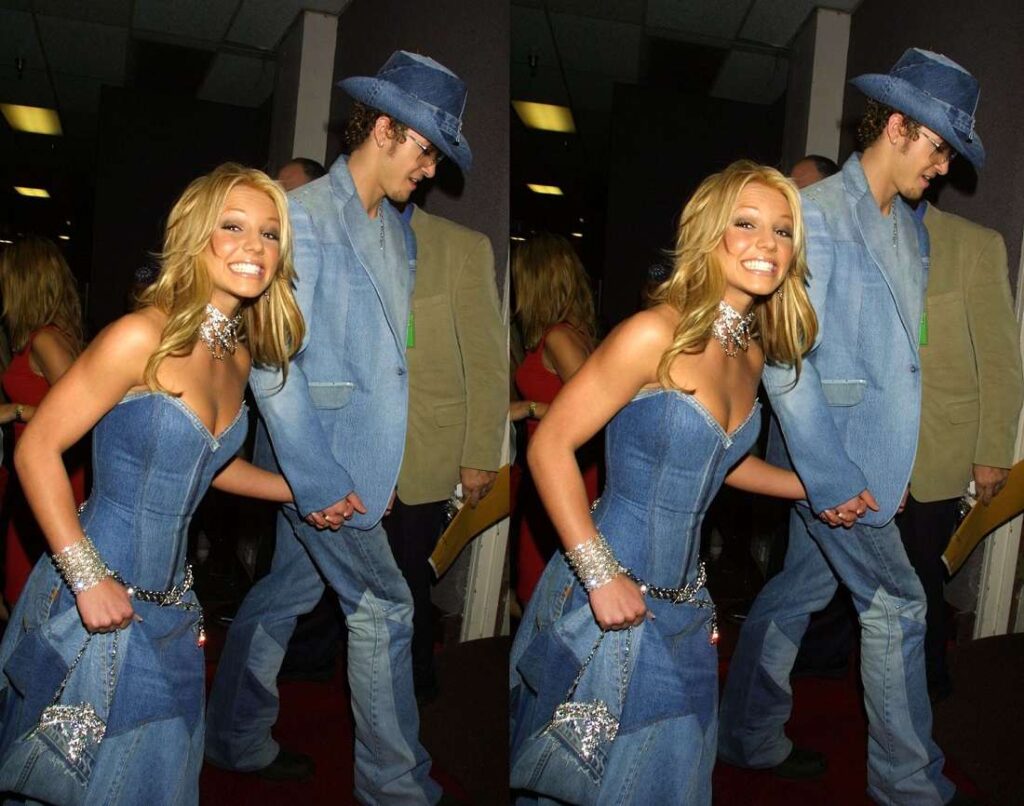 Britney Spears' relationship with Jason Trawick
Britney Spears was reported to be dating her agent Jason Trawick in May 2010. According to reports, the two eventually decided to end their professional relationship to focus on their romance. Britney and Trawick got engaged in December 2011 and Trawick was made one of Britney Spear's conservators. Unfortunately, things fizzled out between the two in 2013, and they went their separate ways after 2 years of being engaged. Jason Trawick was removed from Britney's conservatorship team following their split.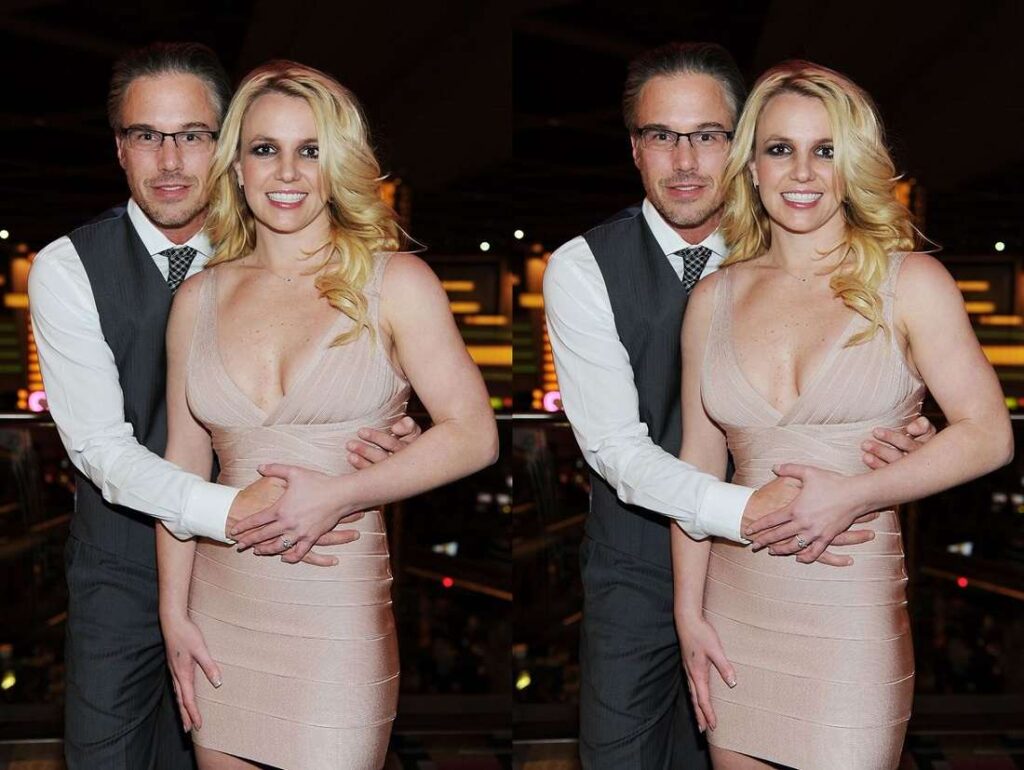 About Britney Spears' children
Britney Spears is the proud mother of two children – two sons named Sean Preston Federline and Jayden James Federline. She had the two boys with her second husband Kevin Federline.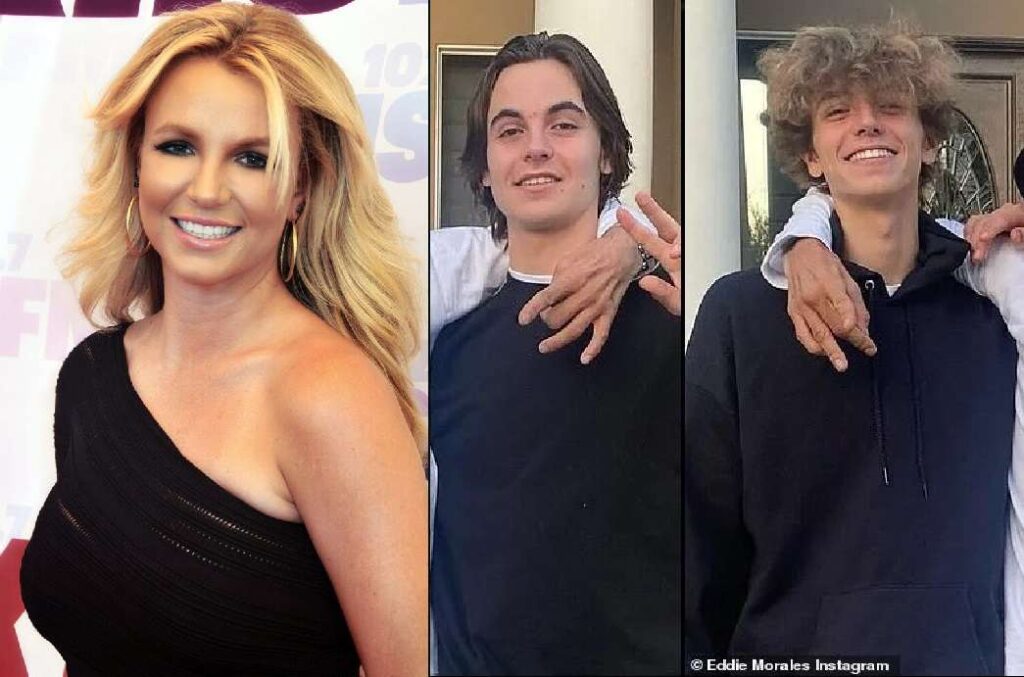 Sean Preston Federline was born on September 14, 2005, and he is currently 16 years of age. His younger brother, Jayden Federline, was born on September 12, 2006, making him 15 years of age, as of July 2022.