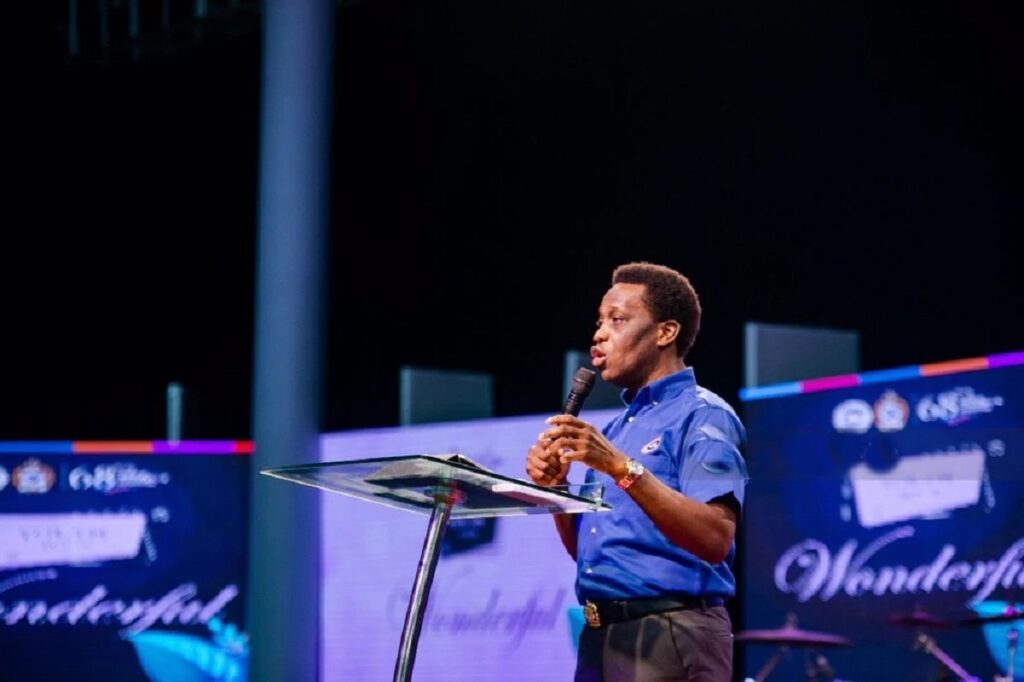 The shocking news of Pastor Dare Adeboye's death has left many wondering what killed the beloved gentle-mannered cleric.
How did Pastor Dare Adeboye die?
Dare Adeboye, the third child and first son of RCCG general overseer, Pastor Enoch Adeboye, died on Tuesday, May 4, 2021, in his home at Eket, Akwa Ibom.
The exact illness that killed Pastor Dare Adeboye is not known at this time.
According to information gathered by DNB Stories Africa, Pastor Dare Adeboye, aged 42, died in his sleep on Tuesday, May 4, in Eket, Akwa Ibom State, where he was based with his family.
According to local media reports, the younger Adeboye had retired to his room after telling everyone he wished not to be disturbed.
His wife got worried after discovering he'd been in bed for too long. She raised alarm when she checked him and found him unresponsive.
Some senior pastors from his church were called to pray for him but nothing changed. Prior to his death, Pastor Dare had officiated a church service the previous Sunday, May 2, and showed no signs of being ill.
He was neither sick nor on any medication.
Pastor Dare Adeboye – A Miracle Child
Last year (2020), Dare's father, Pastor Adeboye described him as his first miracle child.
Adeboye said God put the devil to shame 42 years ago when Dare was born.
He wrote on Facebook:
"Happy birthday to my son Pst Dee prayers on your 42. Our first miracle child. We pray that God will keep his miraculous working power in your life and all those who needs a miracle today, will use you as a point of contact for their own in JESUS name. (Amen) love from Dad, Mom and the whole Adeboye dynasty."
Pastor Dare Adeboye was the assistant pastor in charge of Region (Youth) 35 before his sudden death.
He is survived by his wife and three children.