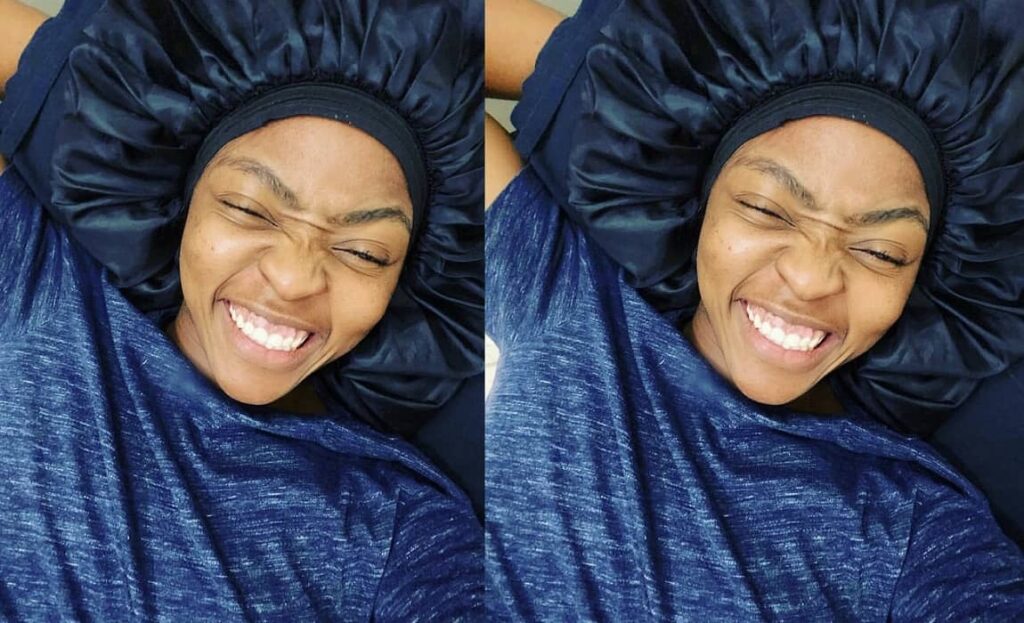 Who is Ogechi Ukonu?
Ogechi Ukonu, who is widely known as Caramel Plug or Caramel Sugar, is a Nigerian comedian and content creator. She is also a social media influencer and YouTuber. The young social media personality is known to post her skits in her pajamas and bonnet. 
Ogechi Ukonu aka Caramel Plug went viral after she posted a funny skit on the hype given to the worldwide blockbuster movie, "Game of Thrones".  
In addition, Ogechi is an entrepreneur and she makes bonnets for sale.
Full data profile of Ogechi Ukonu
| | |
| --- | --- |
| Full Name | Ogechi Ukonu |
| Other names | Caramel Plug or Caramel Sugar |
| Age | 21 years old |
| Gender | Female |
| Birthday | May 28, 2000 |
| State of Origin | Abia State |
| Parents | Unknown |
| Height | 5"8 feet |
| Marital Status | Single |
| Tribe | Igbo |
| Career | Comedian, YouTuber, Influencer |
Ogechi Ukonu's childhood
Ogechi Ukonu was born on the 28th of May, 2000. She is currently 21 years old. She is from Abia State, but she grew up in Canada. Other information regarding her childhood is currently not known.
Ogechi Ukonu's education
Ogechi Ukonu attended schools in Lagos, Nigeria, before migrating to Canada. She finished from Loral International School, Lagos, and is currently studying Global Development at the University of Fraser Valley, Vancouver, British Columbia, Canada.
Ogechi Ukonu's career
Oge's career officially began in 2018. She opened a YouTube channel called 'Caramel Plugg'. Asides her regular bants, her YouTube channel contains fashion and lifestyle inspiration content.
She mentioned that she never actually considered doing comedy for a living. According to her, she used to post funny videos on her Snapchat handle, then her friends would like, comment, and share. She received a lot of positive comments at the time, and she got motivated to open an Instagram account solely for her skits.
Gradually, she began to reach a wider audience and her fame and followers skyrocketed when she made a funny skit about the hype given to the most popular series at the time, "Game of Thrones". Ogechi Ukonu is popular for her unique style of wearing a bonnet and pajama/robe in her skits. 
Caramel Plugg has collaborated with top comedians to produce funny skits and videos. They include Sydney Talker, Twyse Ereme, AY Makun, Lasisi, Don Jazzy, Taaooma, among others.
Asides from comedy, Ogechi Ukonu 'caramel plug' is an influencer. She has worked with brands such as Jurlly She, FashionNova, Rachi Hairthentic, Ego She, and many others. Also, she is an ambassador of Payporte, an online fashion store based in Nigeria, and the founder and CEO of the Caramel Clothing brand.
Ogechi Ukonu's boyfriend and relationship
She is reportedly in a serious relationship. However, she has made her relationship life private, so not much is known about her boyfriend and personal life in general.
Ogechi Ukonu's net worth
Based on current information about Ogechi Ukonu's 'caramel plug' earnings and income, her net worth is estimated at $300,000 US dollars (around N150 million). 
Ogechi Ukonu on social media
Ogechi is active on social media. Her Instagram account is @caramel.plugg. Her Twitter handle is @caramel_sugarxx.