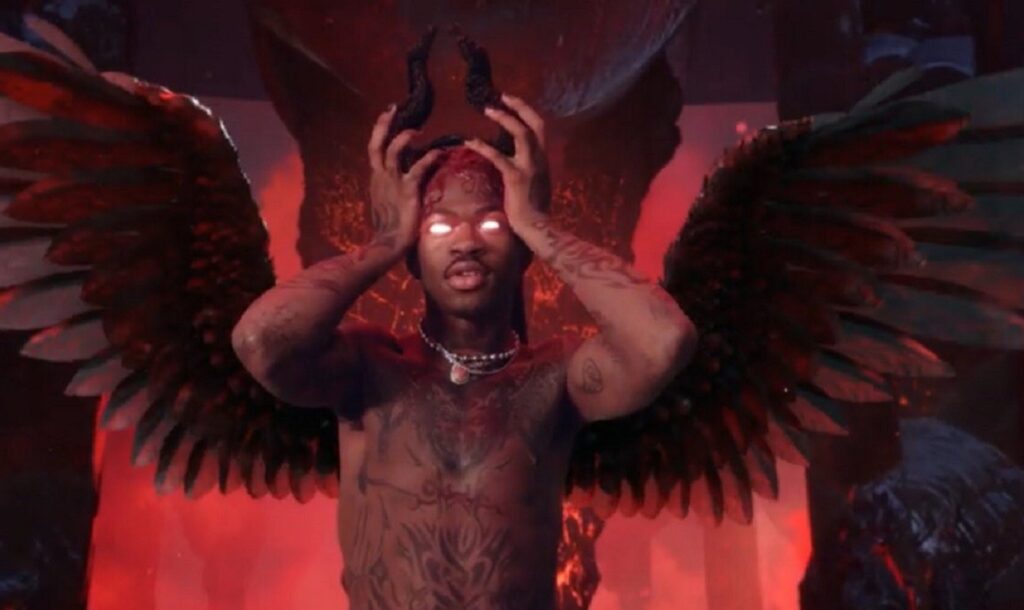 American rapper Lil Nas X has released the music video for his latest single "Montero (Call Me By Your Name)" and it has got everyone talking.
The provocative self-directed video has been trending on social media mainly for its queer elements and Biblical references.
Lil Nas X played both Adam and the snake in the video and in one of the scenes, he was seen giving satan a lap dance before snapping his neck and taking his crown, (his horns, more like).
The singer shared the video with a note to self on Instagram.
The 21-year-old singer who came out publicly as gay in 2019 wrote:
"Dear 14-year-old Montero, I wrote a song with our name in it. It's about a guy I met last summer. I know we promised to never come out publicly, I know we promised to never be 'that' type of gay person, I know we promised to die with the secret, but this will open doors for many other queer people to simply exist."
Watch the video below: