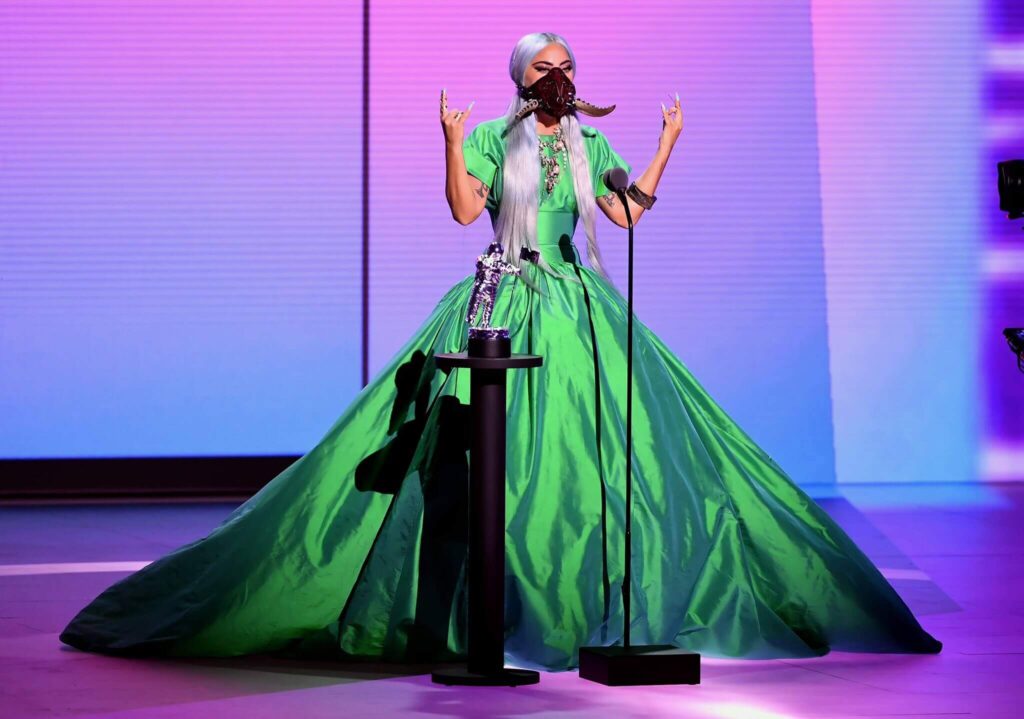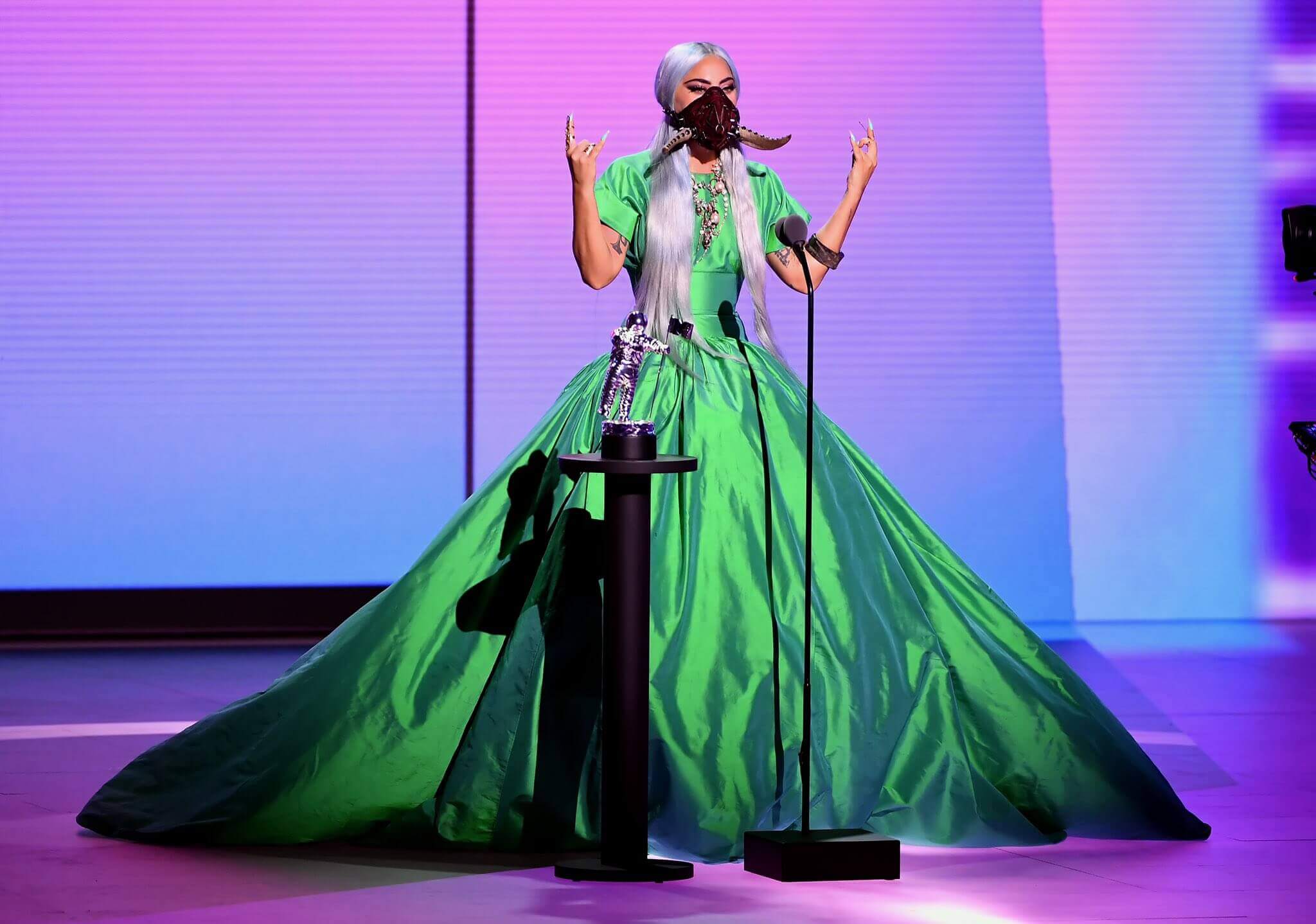 American superstar singer Lady Gaga did not just come to the 2020 MTV Video Music Awards to pack the awards – she also stole the show with her stunning outfits.
Lady Gaga who rocked over eight distinct outfits at the 2020 MTV VMAs virtual show has got everyone talking on social media.
One of the biggest winners of the night, Lady Gaga, 34, took home five awards out of 10 nominations, including the inaugural MTV Tricon Award – created to recognize stars who have made exceptional contributions in music, acting, fashion, and activism.
Three of Lady Gaga's other awards came from her hit song with Ariana Grande – Rain On Me, which won for Song of the Year, Best Collaboration, and Best Cinematography. Lady Gaga also won the prestigious "Artist of the Year" award at the 2020 MTV VMAs.
Check out some of the show-stopping outfits Lady Gaga wore at the 2020 MTV VMAs:
A. The metallic leather coat by Candice Cuoco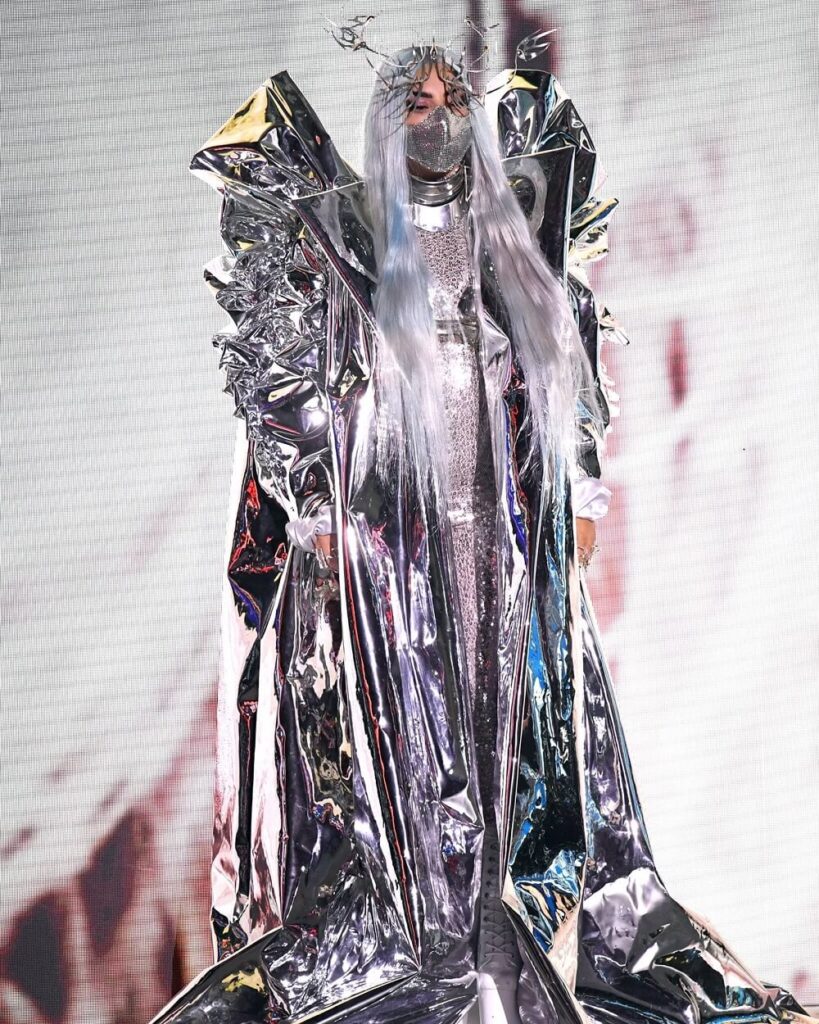 B. The technicolor optical illusion dress by Iris Van Herpen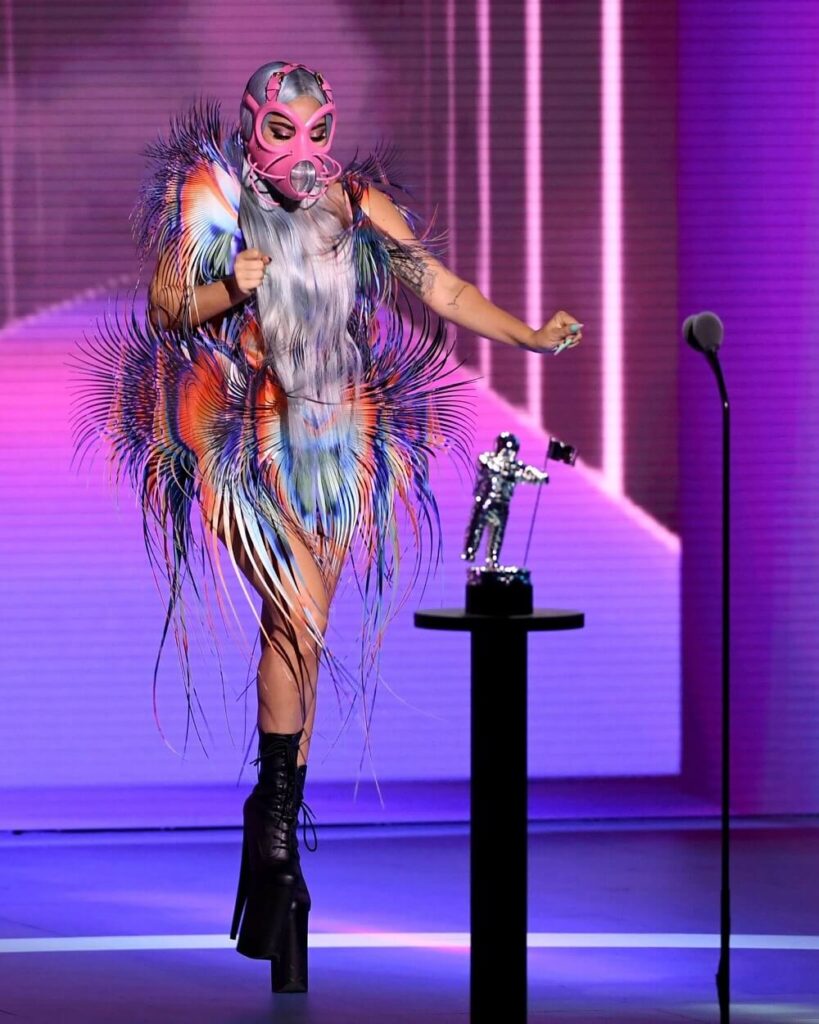 C. The White feathered coat by Valentino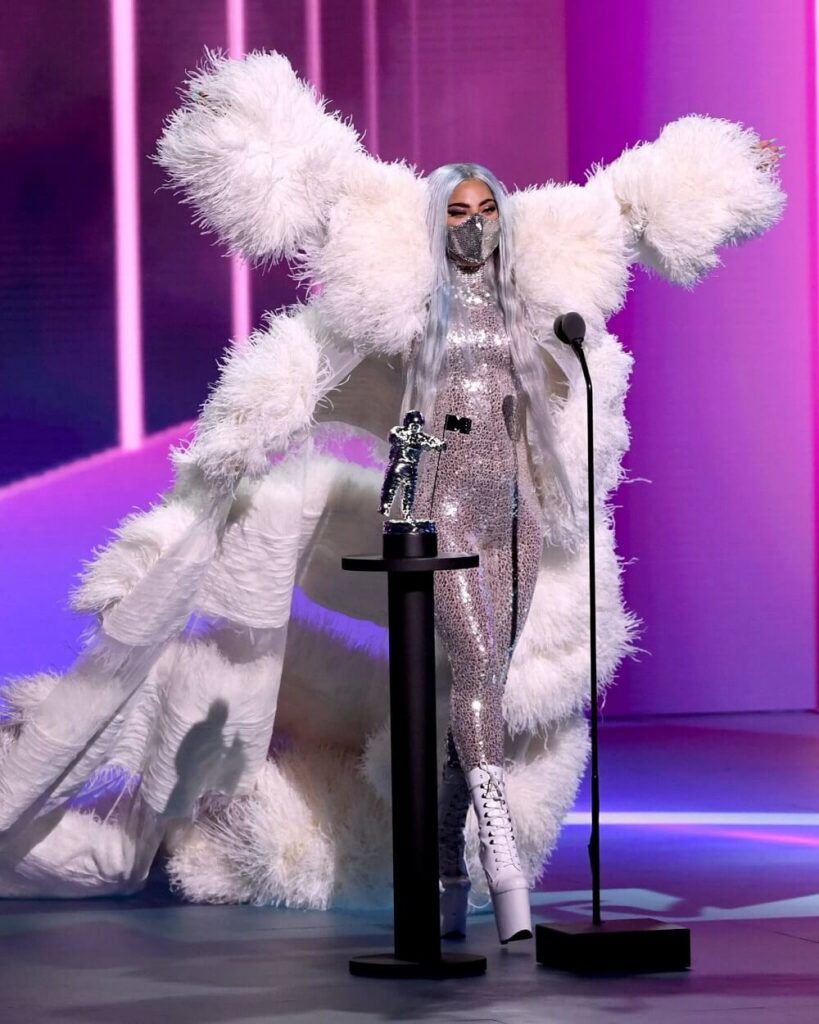 Here are some burning questions people have asked about the 2020 MTV VMAs:
1. Was there an audience at the 2020 VMAs?
The answer is NO. The 2020 MTV VMAs was a virtual broadcast due to the coronavirus pandemic. The majority of the audience tuned in from their houses.
2. Did Ariana Grande perform at the 2020 VMAs?
Yes. Singers Lady Gaga and Ariana Grande gave a performance of their collaborative single "Rain on Me" at the 2020 MTV Video Music Awards on Sunday, August 30. That would be the first time the singers will be performing the song live.
3. Was the 2020s VMAs pre-recorded?
The answer is YES. Even though there was a physical red carpet event at the 2020s MTV VMAs, most of the performances were pre-recorded.