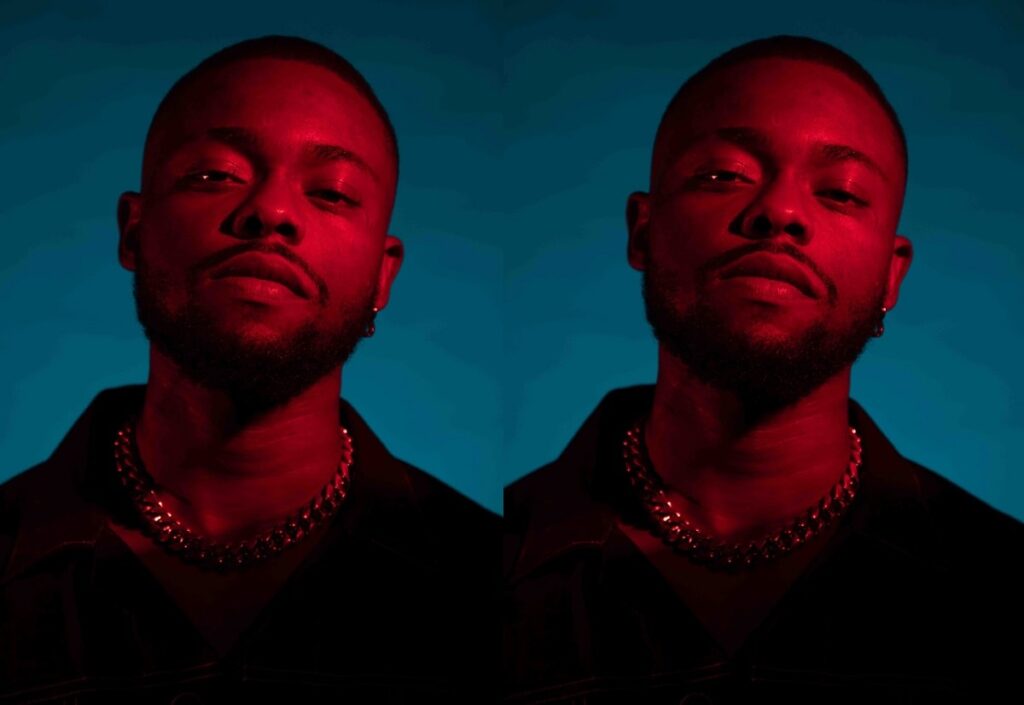 Who is Lojay?
Lojay is a Nigerian singer and songwriter who became widely known following the release of his 2021 massive hit song – "Monalisa".
Lojay's real name is Lekan Osifeso Jnr. and he is currently 25 years old.
Lojay got his first attention in the Nigerian music industry after the release of his single "Ariel" in October 2019. He gained more fame after he featured Wizkid in one of his songs, "LV N ATTN" – which later became the title of his 5-track EP released on June 4, 2021.
Lojay is known for working with music producer Sarz who he also collaborated with on his "LV N ATTN" EP.
Full data profile of "Monalisa" singer Lojay
| | |
| --- | --- |
| Full name | Lekan Osifeso Jnr. |
| Age | 25 years old |
| Gender | Male |
| Date of birth | April 28, 1996 |
| Parents | Otunba Lekan Osifeso (father) |
| State of origin | Ogun State |
| Marital status | Single |
| Height | N/A |
| Tribe | Yoruba |
| Career | Songwriter, Singer |
Lojay's childhood and education
Lojay was reportedly born as the first child of his parents on April 28, 1996, in Lagos State. The 25-year-old fast-rising artiste is said to have attended an "elite private school" for his elementary and secondary school education.
Lojay is reportedly the son of construction industry mogul Otunba Lekan Osifeso, the Chairman of Lekai Group of Companies.
According to reports, Lojay bagged his first degree in 2018 from the University of Portsmouth in the United Kingdom. More information about Lojay's background and upbringing is not available at this time.
Lojay's career
According to what is known, Lojay had developed an interest in music at a very tender age, but it wasn't until 2016 that he fully launched his music career. It took him three years to release his first official single titled "Ariel" in October 2019.
Lojay's big break happened in 2021 after the release of "Monalisa" featuring music producer Sarz. The song became an instant hit, topping several charts.
Meeting Sarz
According to Lojay, he met Sarz through his lawyer. He was initially hoping to do a song or two with him, but after Sarz listened to some of his songs, he engaged him in a 30-day "boot camp" which birthed his well-received EP, "LV N ATTN".
"LV N ATTN" EP
Lojay's "LV N ATTN" EP was released on June 4 2021. "LV N ATTN" is a stylized way of writing "Love and Attention". He featured both award-winning Nigerian singer, Wizkid, and music producer Sarz, on the project.
Lojay's record label
Lojay is currently signed to Metallic Music/1789.
Lojay's songs
From the "LV N ATTN" EP (2021)
Tonongo ft. Sarz
Park O X3 ft. Sarz
LV N ATTN ft. Wizkid
Panty! ft. Sarz
Monalisa ft. Sarz
Others
Ariel
Along
Over The Bar
Kuli Kuli
Atarodo
Alomo
Ogogoro
Lojay's relationship and girlfriend
As of the time of writing this report, Lojay has no publicly known girlfriend or baby mama. It is either the rising singer has decided to stay away from dating and focus on his career or he has mastered the art of keeping his private life out of the media.
Lojay's children
There is no available information about Lojay fathering a child at this time. From what is currently known, the singer is still single and does not have yet have a baby mama.
Lojay's awards and nominations
Best Artist, Duo or Group in African Contemporary – 2021 All Africa Music Awards (AFRIMA) – Nominated
Most Promising African Artist – 2021 All Africa Music Awards (AFRIMA) – Nominated
Lojay's net worth
Lojay currently has an estimated net worth of about N152 million naira.
Lojay on social media
Lojay is active on Instagram as @lojaymusic. His Twitter handle is @lojaymusic.