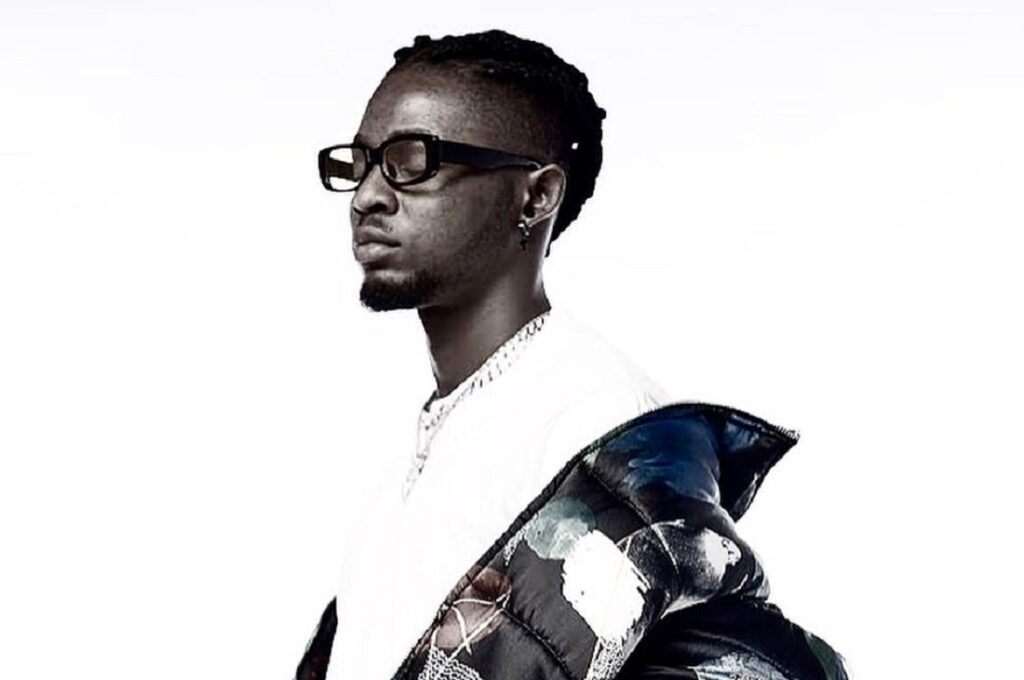 Who is Omah Lay?
Omah Lay is a fast-rising Nigerian singer, songwriter, and music producer who won the Next Rated Award at the 14th Headies Award ceremony on February 21, 2021.
Omah Lay's full name is Omah Stanley Didia. He was born on 19 May 1997 and he is currently 24 years old. Omah Lay was born and raised in Igwuruta, an Ikwerre town in Port Harcourt, Rivers state. He spent his teenage years at Marine Base – a suburb of Port Harcourt.
How Omah Lay became famous
Omah Lay became well known after releasing two different EPs in the same year. His debut EP titled 'Get Lay'd which was released on May 22, 2020, at the heat of the Coronavirus Lockdown, earned him nationwide recognition. The artiste's style was praised by critics and music lovers alike with some noting his music style was "fresh and coming at the right time".
Omah Lay garnered more fame for himself after releasing his sophomore EP titled 'What Have We Done' on November 20, 2020.
Omah Lay had started his journey to stardom on the streets of Marine Base in Port Harcourt as a rapper with the nickname 'Lil King'. He became bored with just being a street rapper and at the age of 15, he ventured into music producing and songwriting.
The young star noted he was not getting the credit he deserved from the artistes he wrote songs for and in 2019 he decided to test the waters of being a singer himself.
He released the songs 'Hello Brother' and 'Do Not Disturb' in 2019 and the songs were received with open arms and were aired on many local radio stations in Port Harcourt. This propelled his engagement with a Lagos-based record label named 'KeyQaad' in June 2019 and he moved to Lagos in July 2019, a month after he was signed to the record label.
Omah Lay's current record label
Omah Lay was previously signed to KeyQaad record label owned by Valentine 'Valo' Ngaji in 2019. The label also takes credit for "discovering" him. However, the young artiste is now signed to a new record label called Dvpper Music owned by Damilola Akinwunmi for local distribution of his songs. An American record label called Sire Records distributes Omah Lay's music internationally.
How Omah Lay makes his money
1. Music
This is the major way Omah Lay makes his money at the moment – through his music. His debut EP 'Get Lay'd' which was released on May 22, 2020, received millions of streams on major digital music stores like Apple Music, Audio Mack, Dezer, and many others.
It made him become one of the new favourite artists in Africa. In June 2020, Omah Lay had a FaceTime chat with DJ Cuppy during an episode of Apple Music's Africa Now Radio where he talked about the inspiration behind his hit single, "Bad Influence".
The EP climbed to the number two spot on the Nigerian iTunes chart. His single 'You' also became another massive hit, even though it was released some months before his debut EP on February 14, 2020.
2. Live Shows
Omah Lay was said to have made about a million to four million naira from the trip he made to Uganda for the Big Brunch Concert on December 13, 2020.
Unfortunately, due to the COVID-19 pandemic, the concert did not hold and the singer was arrested alongside Nigerian singer Tems for breaking the country's COVID-19 laws and prohibitions.
However, the arrest came as a blessing in disguise for the singer as it helped increase his fan base and even helped him gain recognition among other big names in the Nigerian entertainment industry and beyond.
Today, Omah Lay reportedly charges millions of naira to perform live at an event.
3. Social media and endorsements
Omah Lay has built a large fan base since the launch of his career as a singer. With the number of devoted fans he has, Omah Lay is off to bagging juicy endorsement deals from numerous brands.
Omah Lay's net worth
As of the time of writing this report, Omah Lay's net worth is currently estimated at around $520, 000 in US dollars. His net worth in Naira stands at around N200 million.