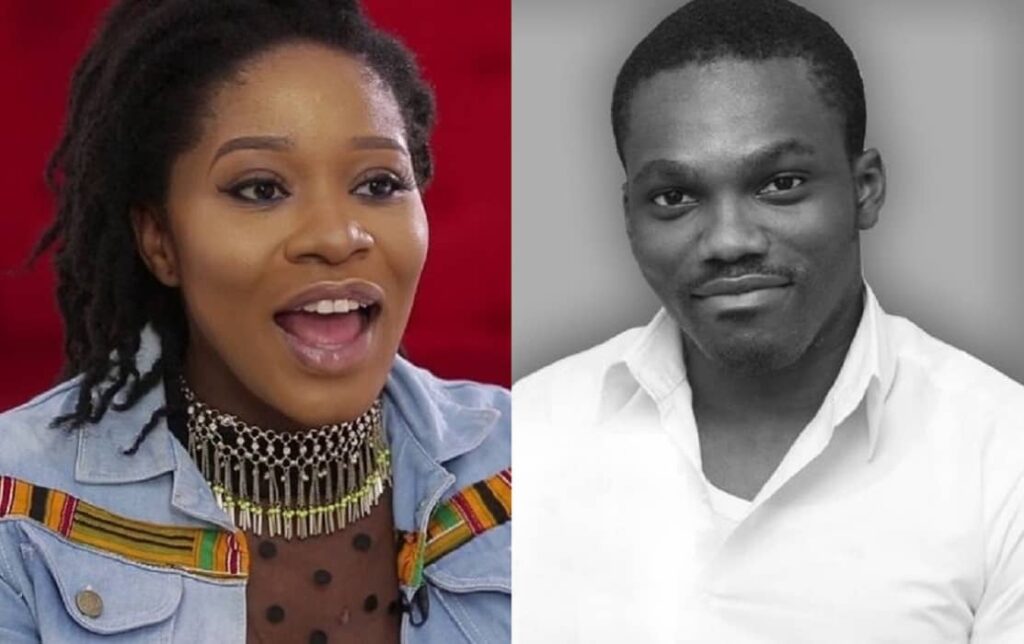 Nigerian journalist David Hundeyin has in a recent tweet alleged that award-winning controversial journalist Kiki Mordi sleeps with BBC producers in order to get job roles in the company.
This is not the first time Ms Mordi will be accused of having indecent relationships with BBC executives in exchange for gigs.
Journalist Kemi Olunloyo alleged the same thing in 2019, adding that Ms Mordi slept with a Charlie Northcott and Adejuwon who she referred to as her "BBC boyfriends" in order to become the face of the bombshell BBC "Sex for Grades" documentary.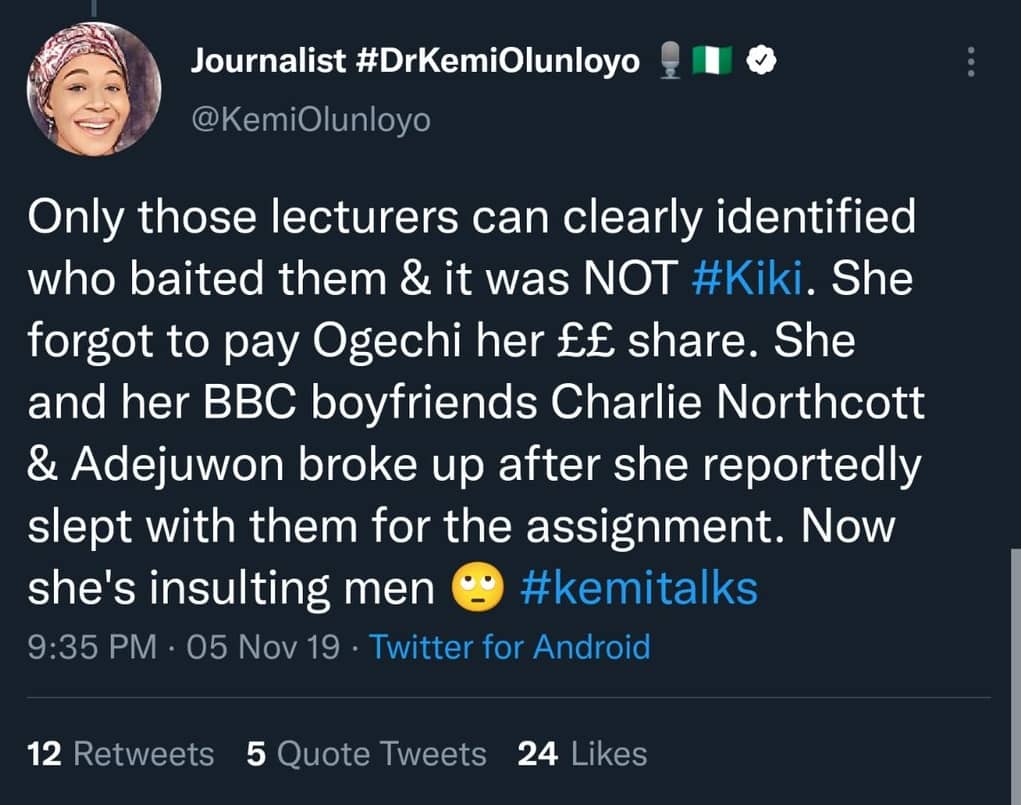 In 2020, Kiki Mordi's colleague Oge Obi, who is rumoured to be the actual brain behind the popular "sex for grades" documentary, claimed that Ms Mordi used sex as a "bargaining chip" to secure her role in the widely praised documentary.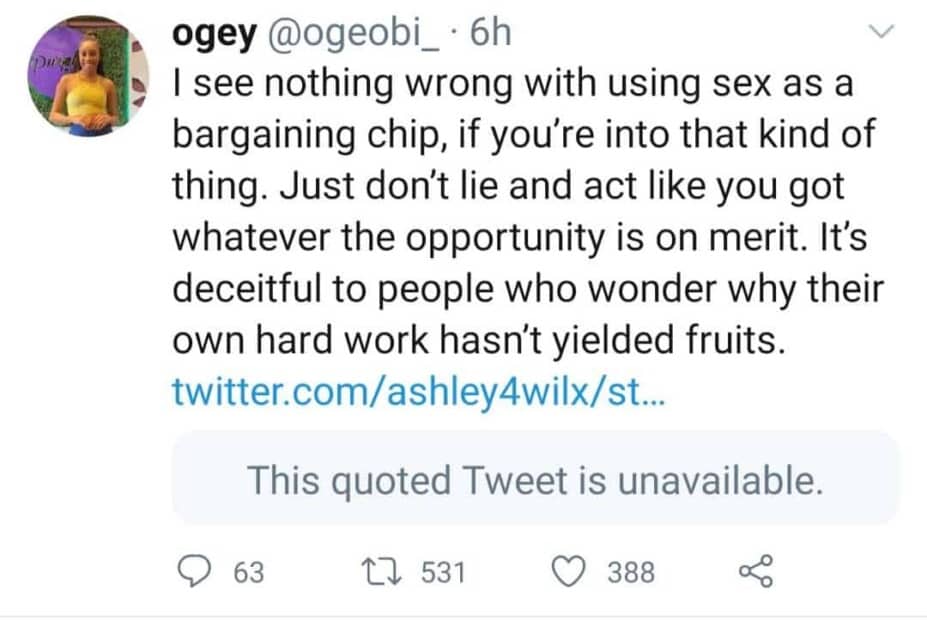 David Hundeyin also alleged (with evidence) that BBC later made an ex gratia payment of N5.5 million to Oge for her to keep quiet about the documentary.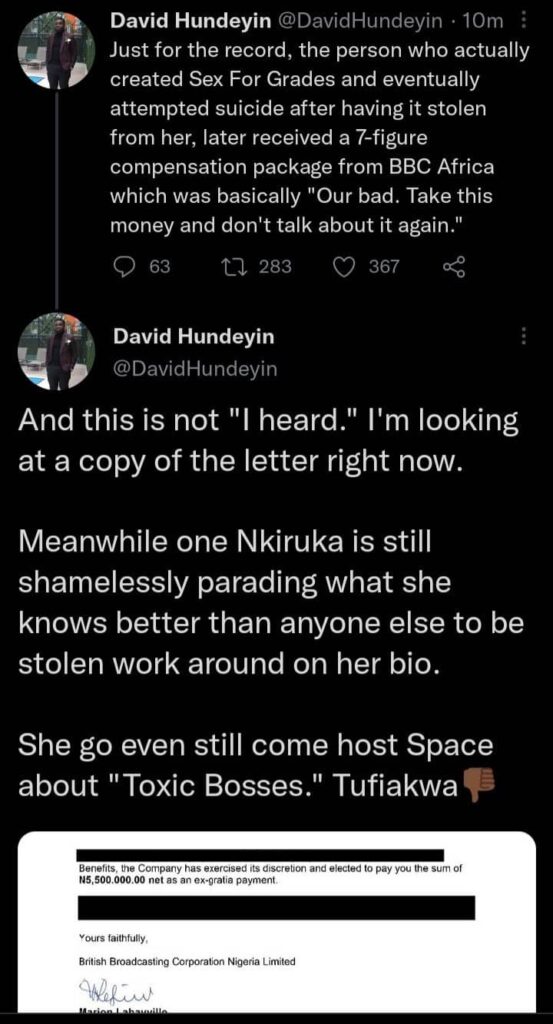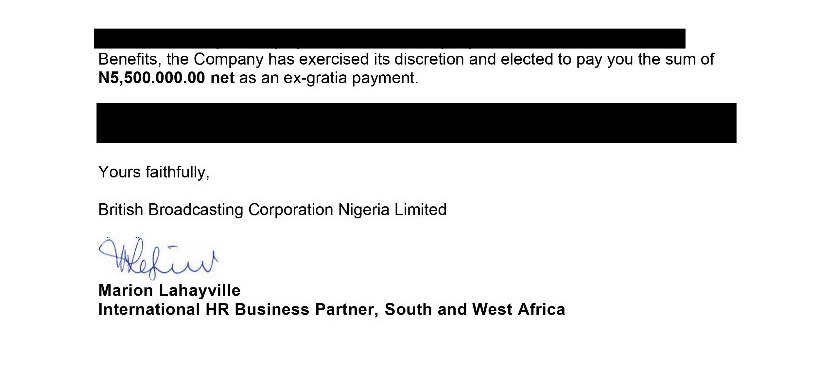 Responding to David Hundeyin's tweets and allegations, Kiki Mordi laughed it off, writing:
"So essentially, ashewoo."