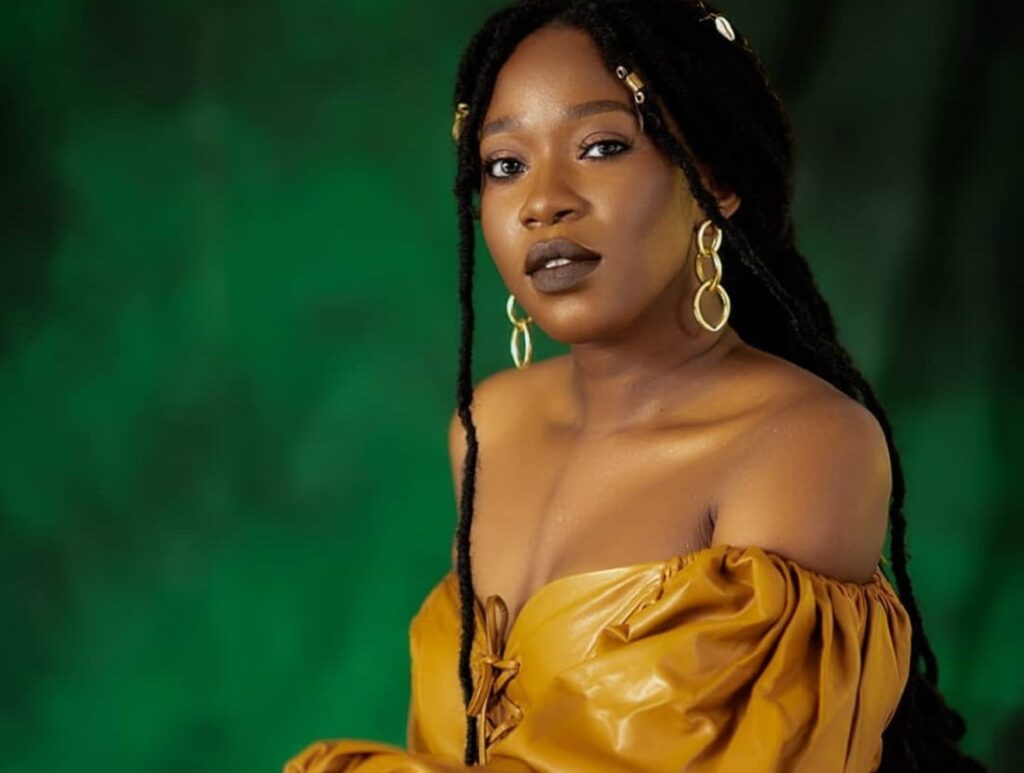 In a rather shocking turn of events, popular "Sex for Grades" reporter Kiki Mordi has been accused of offering sex to land her role in the famous BBC documentary by one of her colleagues.
Embattled journalist Oge Obi who also worked on the "Sex for Grades" project with Ms Mordi claimed that Kiki Mordi used sex as a "bargaining chip" to secure her role in the widely praised documentary.
Social media reports had emerged earlier alleging that Oge Obi was the true brain behind the documentary but opted to remain anonymous for fear of her safety.
Kiki Mordi who decided to expose her identity eventually became the face of the investigation. The documentary has earned her numerous local and international awards and recognitions, including an Emmy and MTV award.
In one of her tweets, Oge Obi claimed that Kiki Mordi did not get her role in the documentary on merit.
She alleged that Kiki Mordi used sex as a "bargaining chip" but also stated that she sees nothing wrong it.
She wrote:
"I see nothing wrong with using sex as a bargaining chip, if you're into that kind of thing. Just don't lie and act like you got whatever the opportunity is on merit. It's deceitful to people who wonder why their own hard work hasn't yielded fruits."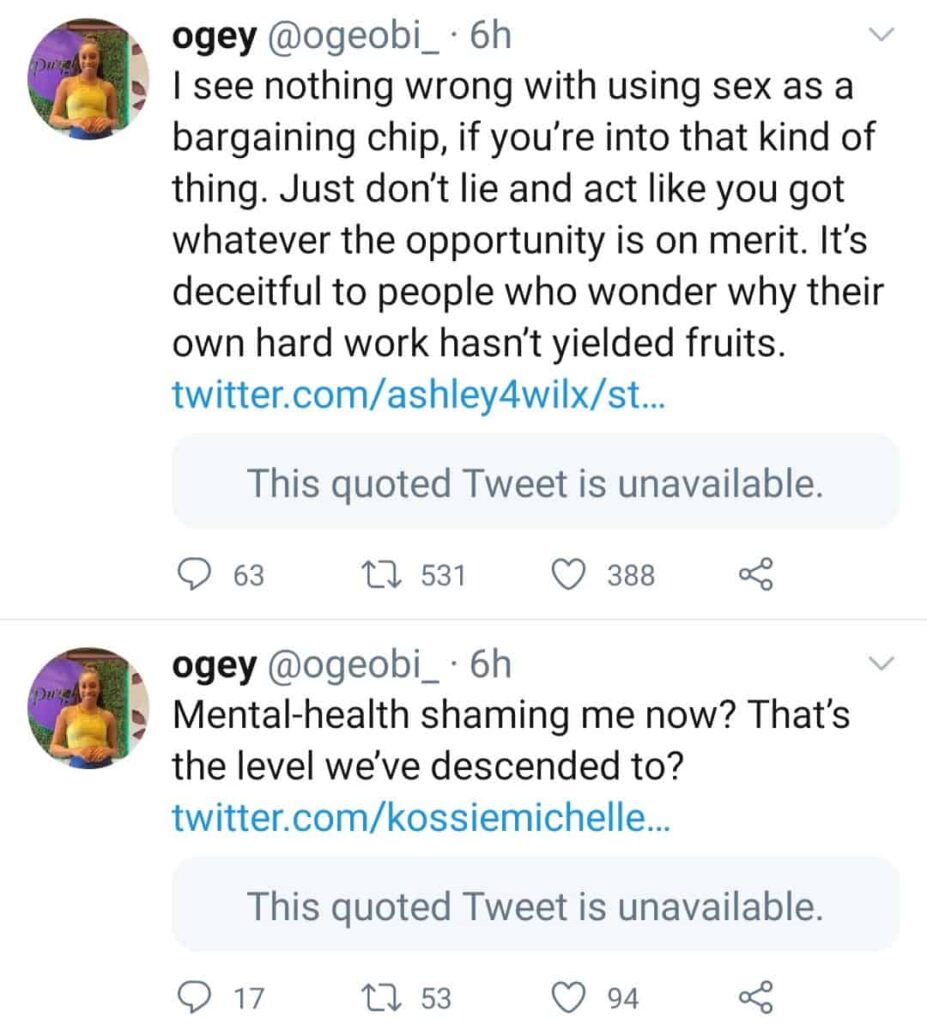 In another tweet, Oge added that she once caught Kiki Mordi and the BBC executive in "cozied up" position.
Part of the tweet reads:
"God only knows what you did to make him give you such opportunity because I wouldn't put a sexual relationship out of it, seeing as the cozied-up position I caught you two in at Alliance Francais that day was very suspect."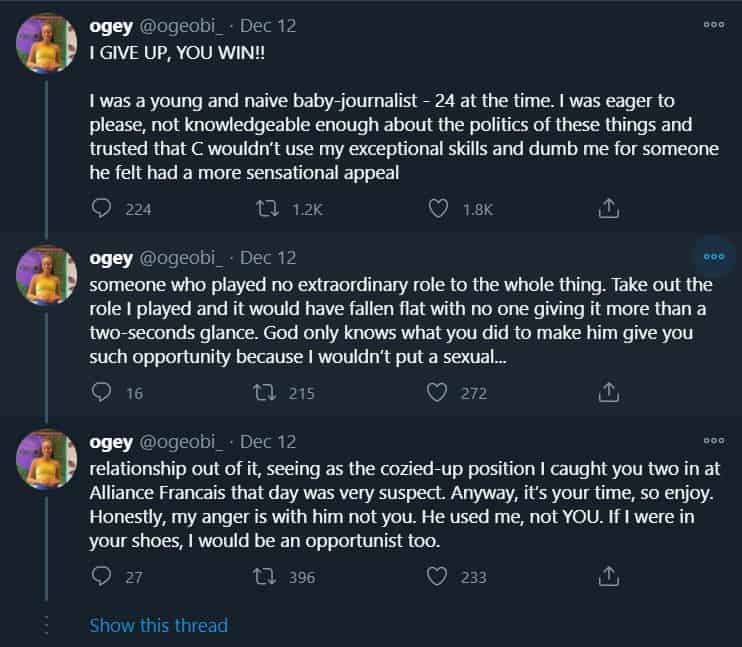 Recall that last year, at about the time the bombshell "Sex for Grades" documentary came out, Nigerian journalist Kemi Olunloyo had made similar accusations about Kiki Mordi.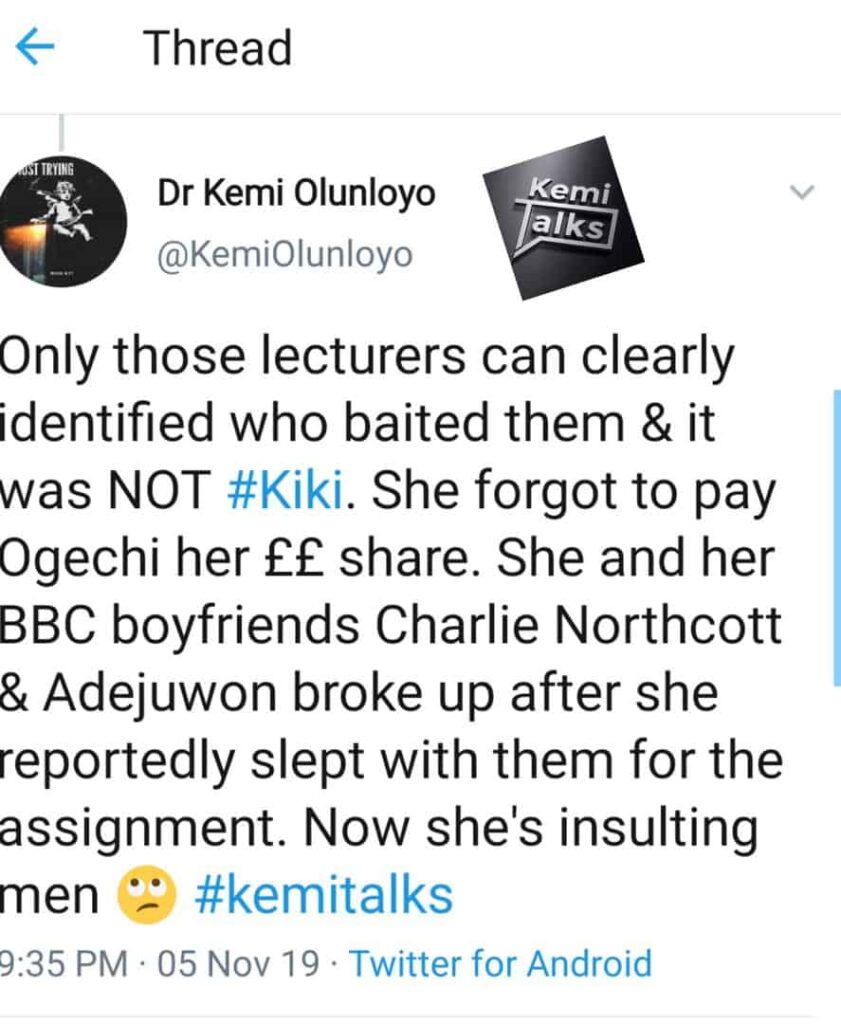 Kiki Mordi is yet to respond to the allegations.