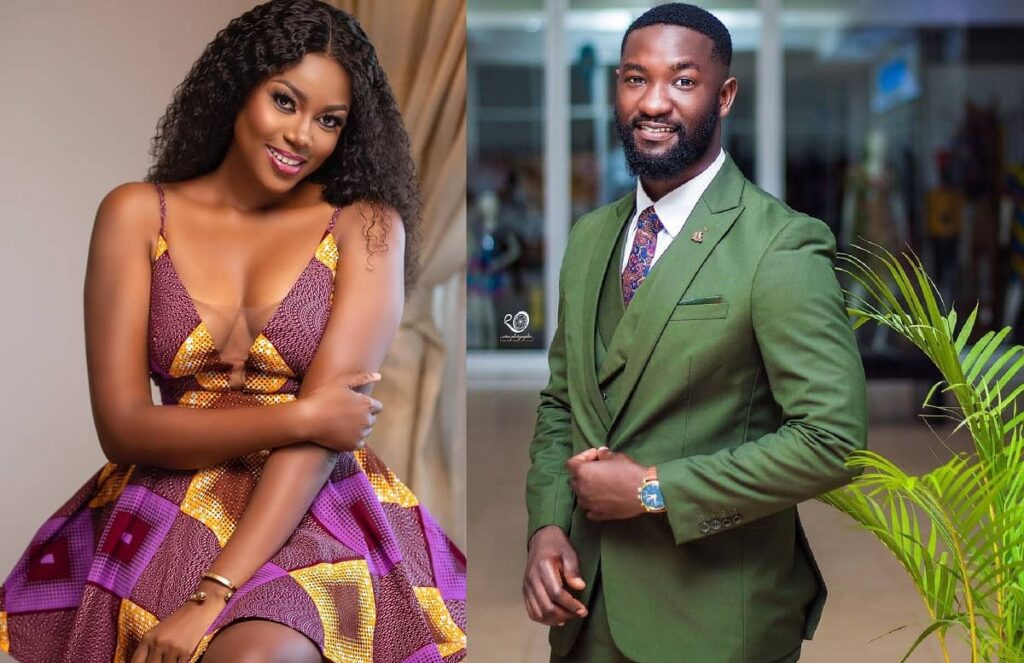 Fast-rising Ghanaian actor and TV presenter, Anthony Woode, has disclosed that he had to brush his teeth multiple times before carrying out a kissing role with renowned actress and movie producer, Yvonne Nelson.
Mr Woode who is part of the main cast of the new movie, Fifty-Fifty by Yvonne Nelson's film company called YN Productions', disclosed this in an interview on Accra-based radio station, Pluzz FM.
He said:
I remember when we were shooting the film before we went on set, I read the script and realised I had to kiss Yvonne Nelson. I played the role but I had to brush my teeth a couple of times before I shot that scene.
Woode's statement comes a few months after Yvonne Nelson narrated how she asked a director to edit a kissing scene from a movie when she discovered that the actor she was supposed to kiss had mouth odour.