by Staff writer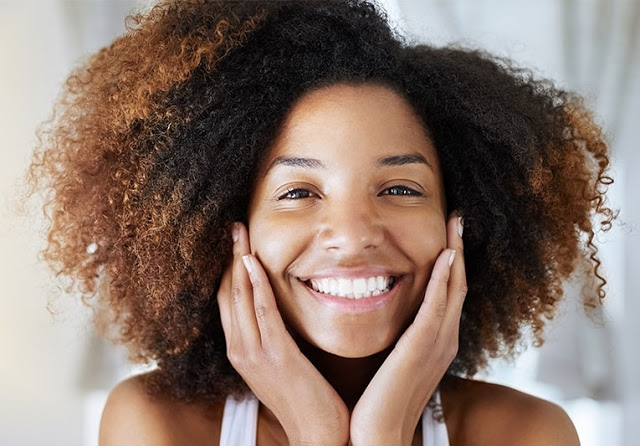 Times are changing and more and more Nigerians are taking dental treatments seriously.


Not many people are born with perfect and straight white teeth. But the good thing is that almost all dental issues can be effectively corrected and treated.

Misaligned teeth can be corrected with braces. Cavities can be filled with Amalgam, or other dental filling materials.

Stained teeth can be scaled and polished and made brighter by whitening.

Even a missing tooth can be replaced by dental implants.

Scaling and polishing are two dental procedures that usually go hand in hand.

Scaling is used to remove stains and excessive plaque buildup on teeth.

It should not be confused with ordinary teeth cleaning (usually done with high-pressure water). Scaling is a much deeper form of teeth cleaning — the cleaning reaches below the gum line to remove plaque buildup.

Polishing is usually done after scaling to smoothen the teeth surfaces as scaling can be quite abrasive.

During polishing, soft deposits and stains from the tooth surfaces (usually the ones missed by scaling) are removed too.

Unlike scaling, polishing is almost a painless procedure and your teeth will look clean and smooth afterward.

Please note that while scaling and polishing can make teeth look cleaner and whiter, both procedures are different from full teeth whitening.

Depending on your personal conditions, the dentist will tell you which procedure you need, or whether you will be needing both.

The cost of teeth whitening is different from the cost of scaling and polishing in Nigeria — the former is usually more expensive.

You can get scaling and polishing done in almost all fully operational dental clinics in Nigeria — both private and public.

The cost might be lower in public dental establishments than in private ones, but it is always easier to see the dentist and book appointments at private clinics.

Expect to pay between ₦15K – ₦25K to get your scaling and polishing done at a private dental clinic.

You can get it done for less (usually below ₦10K) at public general hospitals with a functional dental department, such as LUTH, Randle, and UCH.

Whitening is a lot more expensive, so expect to pay between ₦50 – ₦100K for full teeth whitening at a private dental clinic in Nigeria.

Here are other things about scaling and polishing you should know:

1. Smooth and stain-free teeth (the benefits of scaling and polishing) will boost your confidence and make your smile more attractive.

2. When layers of plaque build on teeth, they can harden and form a tough material called tartar. The presence of tartar gives your teeth an ugly appearance.

3. If this tartar is not removed (by scaling and polishing), bacteria can settle on it and cause gum disease.

4. During scaling and polishing, the dentist uses a jet of pressurized air and water mixed with an abrasive agent to polish the teeth.

5. Unlike scaling, polishing is not painful and many patients enjoy it.

People with the following ailments should not go for scaling and polishing:

a. Respiratory problems

b. Hypertension

c. Any condition that weakens tooth enamel

d. If you are allergic to any of the abrasive agents used in scaling and polishing.

In the case of dental issues like teeth sensitivity, cavities or receding gums, they should first be treated before getting the scaling and polishing done.

***

Please note that this article is provided for informational purposes only.
Nothing said here is intended to replace the advice of a qualified dental care provider.