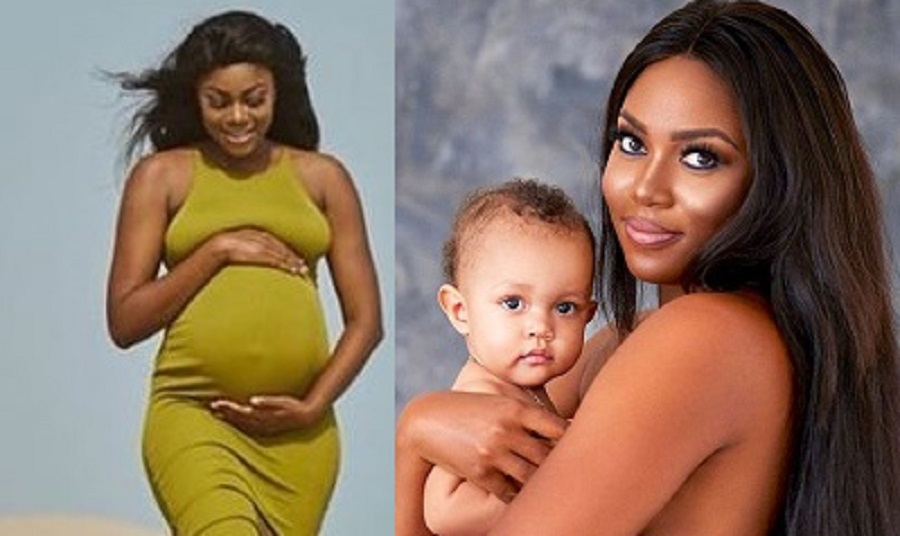 Who is Yvonne Nelson?
Yvonne Nelson is a popular Ghanaian actress, film producer and businesswoman.
Yvonne Nelson has featured in hundreds of movies, both in Ghallywood and Nollywood. She is 6-feet tall and is often cited in the media as "Ghana's tallest actress".
Yvonne Nelson was born on November 12, 1985, in Accra and she is currently 36 years old. Originally, she is a descendant of the Fante and Ga people in Cape Coast, Ghana. Yvonne was born as the last child of four children to Mr O. Nelson (father) and Margaret Gaddy (mother). She was raised solely by her mother after her father allegedly abandoned them.
The actress has a degree in Human Resource Management from Zenith University College and Central University. She also obtained a Master's degree in International Relations and Diplomacy in 2020 from the Ghana Institute of Management and Public Administration (GIMPA).
She started her career as a model, contesting in the 2005 Miss Ghana pageant. Though she didn't win the contest, she was crowned Miss Photogenic and she got a two-year contract with Maxim Cosmetics after the pageantry.
Her participation in the pageantry also helped her secure her first acting gig. She got a role in the TV series "Fortune Island" which set her path on the journey to stardom.
She had her major breakthrough in acting in 2007 after starring as the lead actress in the blockbuster drama "Princess Tyra", alongside other Ghanaian movie stars like Van Vicker, Kofi Adjorlolo and Jackie Appiah. The following year (2008), she starred in another successful movie titled "Playboy", alongside Nadia Buari and Majid Michel.
Yvonne Nelson's marriage and wedding
As of the time of writing this post, Ghanaian actress Yvonne Nelson is not officially married.
There have been several speculations and rumours about the actress being secretly married but she has not affirmed any of the speculations.
Yvonne Nelson: Secret marriage rumours
It was reported in July 2021 that Yvonne Nelson has secretly gotten married to an Italian man. News of the alleged secret wedding was firstly shared by Ghanaian-based Nigerian blogger, Yemmey Baba of Ytainment.com.
However, Yvonne Nelson is yet to publicly address these rumours of her alleged secret marriage.
Yvonne Nelson: Married or Not
According to what DNB Stories Africa can confirm at the moment, Yvonne Nelson is a single mother of one child and has not officially announced anyone as her husband.
The actress has continually emphasized that marriage is not an achievement to her and she would only get married when she wants to and not because of people's expectations.
In 2020, she got her fans speculating that she would soon be walking down the aisle after she posted on Twitter:
"You'll be bounced at my wedding if you don't bring a gift. You can't come and eat my jollof for free. This perperh life must stop".
About Yvonne Nelson's baby daddy, Jamie Roberts
Jamie Roberts is Yvonne Nelson's baby daddy and the father of her daughter. He is reportedly a British fashion photographer and businessman known as @myeyeswide on Instagram. He is the founder of CineShow, a film and TV marketing outfit located in the UK.
Jamie was said to have been married to a Nigerian lady identified as Keela Harrison and also the father of her two children.
More information about Jamie Roberts' personal life is currently scarce in the media. He only gained media attention in Nigeria and Ghana following the revelation of his involvement with Yvonne Nelson.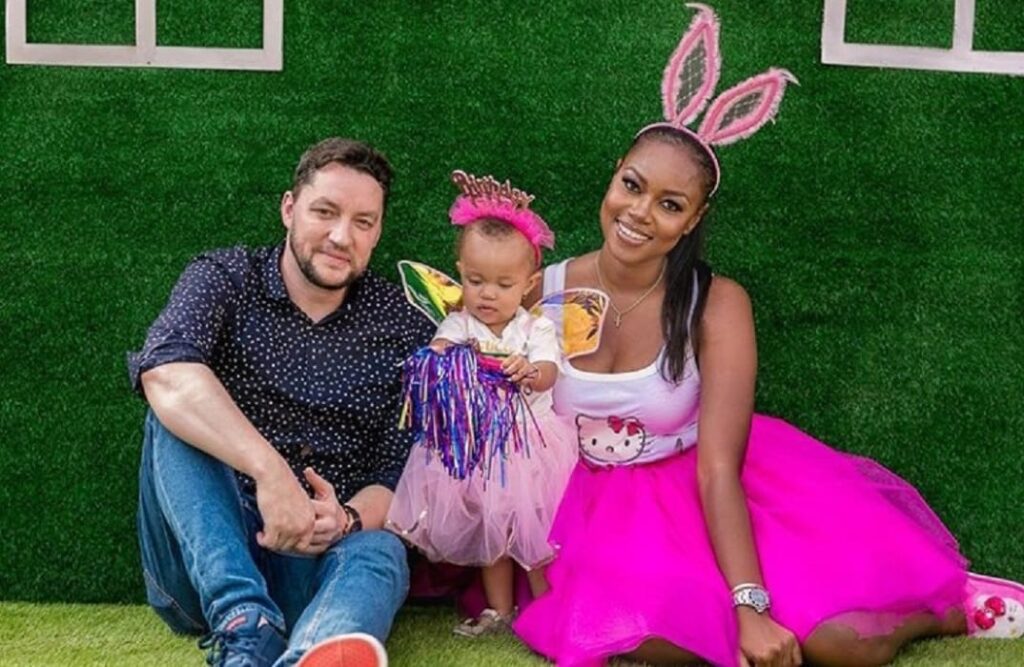 Yvonne Nelson's and Jamie Roberts relationship
Yvonne Nelson's relationship with her baby daddy, Jamie Roberts had been quite secretive from the onset. Nothing was known about them until news of Yvonne Nelson birthing a child hit the media in 2017.
The actress initially gave no hint about who her baby daddy is and the media jostled without success to find out who was behind her pregnancy.
Ghanaian actor, John Dumelo was even speculated to be the child's father until Yvonne cleared the air herself, revealing that the father of her daughter is her ex-boyfriend, Jamie Roberts.
Shortly after the unveiling, reports emerged that Jamie Roberts (@myeyeswide) had been married to a Nigerian lady identified as Keela Harrison with two children.
However, Yvonne Nelson never seemed bothered with the allegation despite all the proof shown and continued sharing loved-up pictures of them both.
The breakup
Things turned sour between Yvonne Nelson and her ex-boyfriend, Jamie Roberts, around 2019. The actress took to her Instagram page in 2019 to delete all their romantic pictures together shortly after both of them unfollowed each other on the app.
The actress later made it known during an interview that even though she and Jamie are no longer together as lovers, they remain friends and would continue to co-parent their child.
Yvonne Nelson has remained single since her breakup with Jamie, though there have been different reports about her having other affairs after then.
Yvonne Nelson's children
As of the time of publishing this report, Ghanaian actress Yvonne Nelson is a single mother of one female child. The actress had her daughter, Ryn Roberts on October 29, 2017, and she is currently four years old.
Before her delivery, the actress had remained mute about all the rumours flying around about her pregnancy. She eventually announced the birth of her child by appearing on the cover page of WOW Magazine.
She made it known that she coined her daughter's first name "Ryn" from the initials of her name and that of her baby daddy "Roberts Yvonne Nelson".
Yvonne Nelson's other children
There have been multiple reports that Yvonne Nelson had had a child before Ryn. It was said that the actress had the child during her university days and she had to give the child away to a family in Botswana in order to return to school to finish her studies.
However, all attempts by DNB Stories Africa to independently verify this rumour have proven abortive.
Yvonne Nelson other relationships
As a beautiful woman that is popular, Yvonne Nelson has been romantically linked with several men. While some of these relationships were confirmed and had proof, others remained mere rumours and unconfirmed speculations.
List of men Ghanaian actress Yvonne Nelson has been reported or alleged to have dated include:
Nigerian musician Iyanya
British fashion photographer Jamie Roberts
Ghanaian actor Chris Attoh
Nigerian singer Ice Prince
Ghanaian radio presenter and singer Jon Germain
Ghanaian actor John Dumelo
retired Ghanaian footballer Derek Boateng
Nigerian musician Dammy Krane
Of all the men in the list, only the actress's involvement with Iyanya and her baby daddy, Jamie Roberts, appears to have proof.
Some of the others were mostly rumours and speculations stemming from the actress's involvement or public appearance with these men at one time or the other in the course of her career.
Yvonne Nelson and Iyanya's relationship
Yvonne Nelson was the first publicly known girlfriend of Iyanya. The ex-lovers started their relationship in 2012 secretly but Yvonne publicized it later on after sharing now-deleted loved-up pictures of them both. Their relationship lasted for about 7 to 8 months before things turned sour between them.
Their breakup was quite dramatic as it was characterized by different allegations. According to reports from DNB Stories Africa, Iyanya never acknowledged their relationship until 2017 which was 5 years after their separation.
According to the artist, he had to separate from Yvonne because of lack of time from both ends, while Yvonne argued that she had to leave the award-winning singer because of infidelity and his constant denial of their relationship.
Though both parties agreed that they miss each other's company after their breakup with Iyanya admitting in 2017 that he missed the actress and he has not gotten over the breakup.