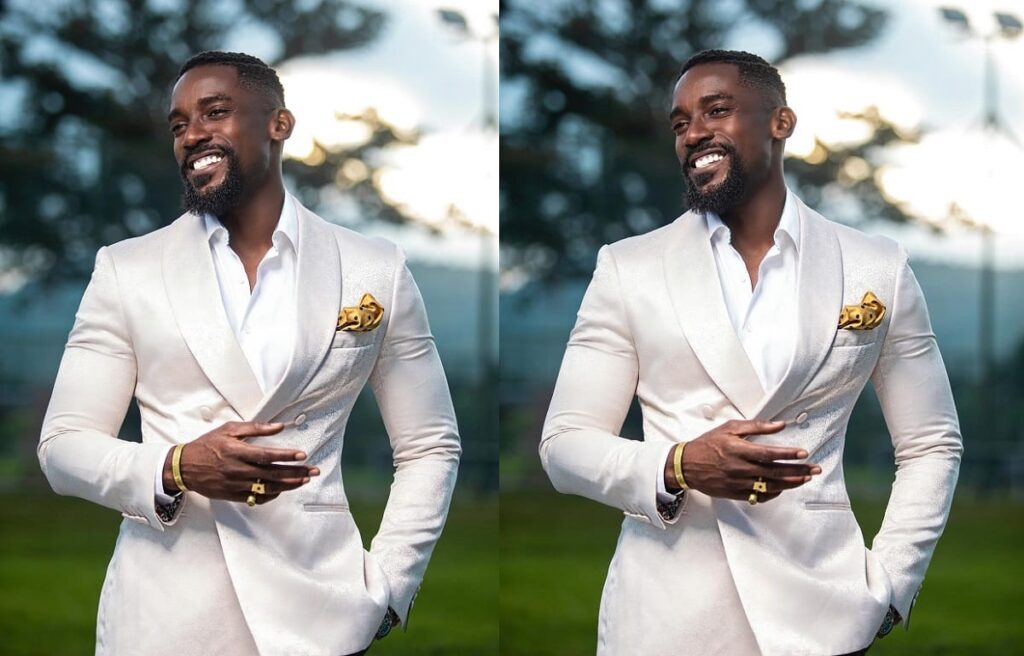 Who is Mawuli Gavor?
Mawuli Gavor is a Ghanaian-born Nigerian actor, model, OAP, filmmaker, and entrepreneur. He is popularly known for his role in the 2018 movie titled "Obsession". His role in the recent 2020 Jamaican movie titled "Joseph" has also added to his fame.
Mawuli Gavor's full name is Mawuli Peter Gavor. He was born in Ghana and speculated to be in his mid 30's since his actual date of birth is unknown. The actor had his early formative years in Ghana before relocating to the United Kingdom as a teenager.
He majored in Business and Finance at Franklin and Marshall College, Lancaster, Pennsylvania, USA. He started his career as a model at the age of 19 during his university days. He started practising as an accountant with a notable firm upon his return to Ghana after his education, but continued to model part-time.
The actor had to resign as an accountant after he was made a brand ambassador for Martini Global in Ghana in 2013. He also became the face of the brand in Nigeria and he had to relocate to Nigeria. From there Mawuli transitioned into the Nigerian movie industry, debuting as a Nollywood actor in the 2014 movie "Devil In The Detail" where he starred alongside Nollywood veteran actress Nse-Ikpe Etim.
He went on to star in other movies and TV series like "A Place called Happy", "Hush", "Battleground: Final Showdown", "Entangled", "Chief Daddy", " Sugar Rush", amongst others. Mawuli has also hosted several Nigerian shows and programs. He is one of the few Ghanaians that has been able to create a niche for themselves in the Nigerian entertainment industry.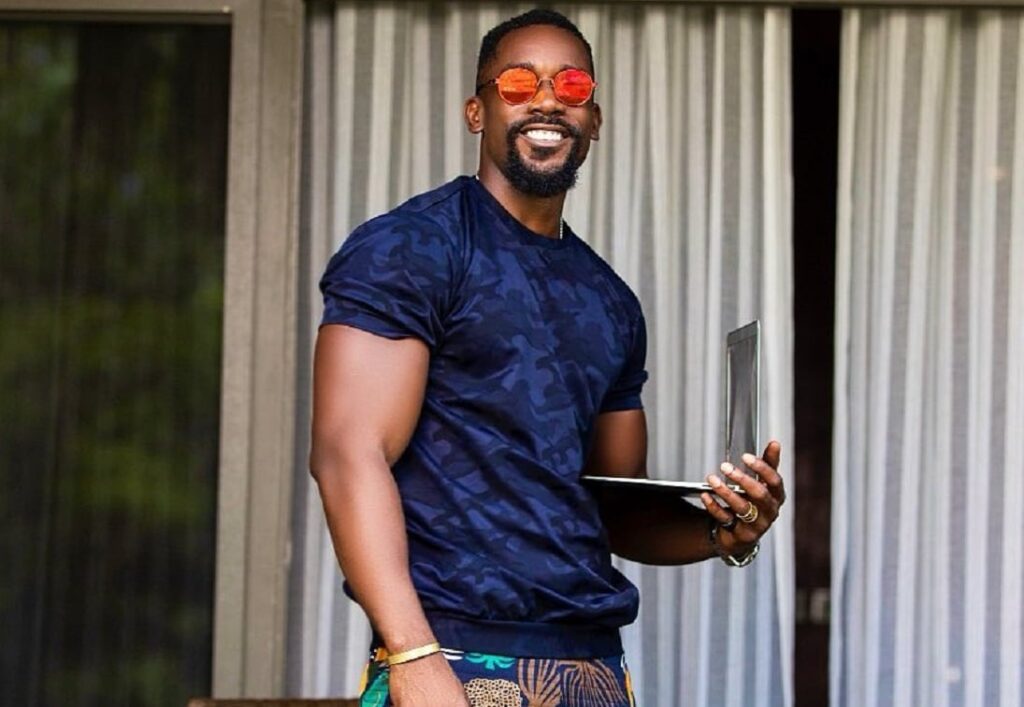 Mawuli Gavor's marriage and wedding
As of the time of publishing this post, Mawuli Gavor is still unmarried and does not have a wife.
According to information gathered by DNB Stories Africa, the actor, despite the "lover-boy" roles he plays in movies, has not had any publicly known relationship since his debut in Nollywood and is known to be extremely private about his romantic engagements.
However, the hunky actor has made it known that he believes in marriage and that his chances of marrying a Nigerian are pretty high.
As a fitness enthusiast that spends time building his body, Mawuli Gavor's physique often gets him the attention of many female fans who admire and gush over him.
Despite being unmarried, the actor has been at the centre of different relationship controversies and speculations.
Mawuli Gavor has been romantically linked with the likes of BBNaija alums Cynthia Nwadiora (Cee C) and Diane Russet, and actress Beverly Naya. He was even at one time accused of being the baby daddy of Yvonne Jegede's son, though the actress was quick to debunk the claim.
Mawuli Gavor's wife
As of the time of writing this post, Mawuli Gavor has no publicly known wife, girlfriend, fiancee, or baby mama. The actor is not married and hasn't been found to be in any publicly known relationship.
Mawuli Gavor's children
Mawuli Gavor is yet to be a father, as of the time of publishing this post. The actor is yet to be married and is not known to have fathered a child with anyone. There is no information about him being anyone's baby daddy.
Mawuli Gavor's relationship with Cynthia Nwadiora (Cee C)
Mawuli Gavor was once rumoured to be dating BBNaija former housemate Cynthia Nwadiora, better known as Cee C, after a viral picture of them kissing surfaced online.
It was later discovered that the picture was a photoshoot for the launch of Cee C's tracksuit line called "Cegar". Apparently, the picture was just a publicity stunt to garner attention to the brand. Cee C later took to her IG page on Friday, July 3, 2020, to explain she was not dating the actor.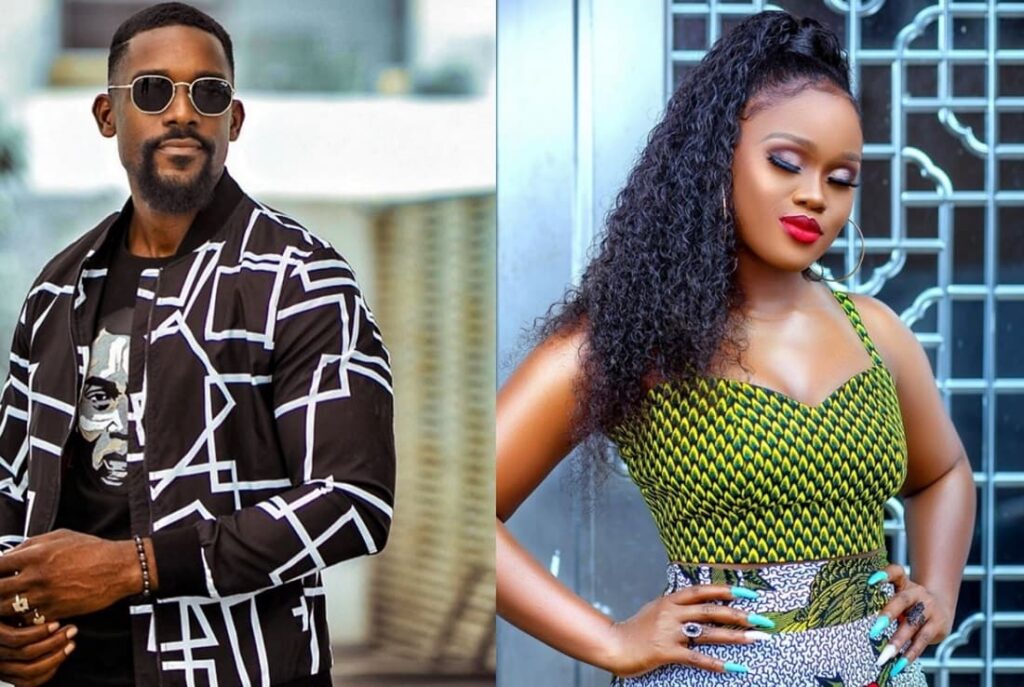 Mawuli Gavor's relationship with Diane Russet
Diane Russet is another BBNaija housemate that was speculated to be having an affair with Mawuli Gavor. It was even alleged that her relationship with the actor was the reason her supposed romance with her fellow housemate Elozonam failed.
During the Reunion show of their season, Diane Russet ignited a controversy after she walked out on Ebuka Uchendu when being questioned about her relationship with Mawuli Gavor.
Her reaction to the question ignited more speculations that she was either crushing on the actor or they were both romantically involved before or after the reality TV show.
Diane Russet's supposed boyfriend, Elozonam, revealed during the reunion session that Diane had invited Mawuli Gavor to a party they both attended and she was later on seen flirting with the actor.
Mawuli Gavor has never publicly addressed his relationship with Diane Russet.
Mawuli Gavor's relationsip with Beverly Naya
Mawuli Gavor was also recently rumoured to be dating Nigerian actress Beverly Naya after they both starred in the movie "Two Weeks In Lagos". The chemistry exhibited by both parties in the movie probably ignited the dating rumours.
A "date night" event which took place at Circa Restaurant on February 11, 2021, to promote the movie also added to the speculations.
However, Beverly Naya was quick to deny the rumour, making it known that she and the actor are just friends and colleagues and the romance that existed between them was just meant for the screen.
Mawuli Gavor's relationship with Yvonne Jegede
There were soft rumours around 2019 that Mawuli Gavor is the father of Yvonne Jegede's son, Xavier. The rumours started after Mawuli Gavor attended the birthday party of Yvonne Jegede's son and was seen in one of the photos carrying the boy.
Some social media users even alleged that it was Yvonne Jegede's affair with the actor that led to the dissolution of her marriage. The actress, however, wasted no second to blast those sharing the rumours.