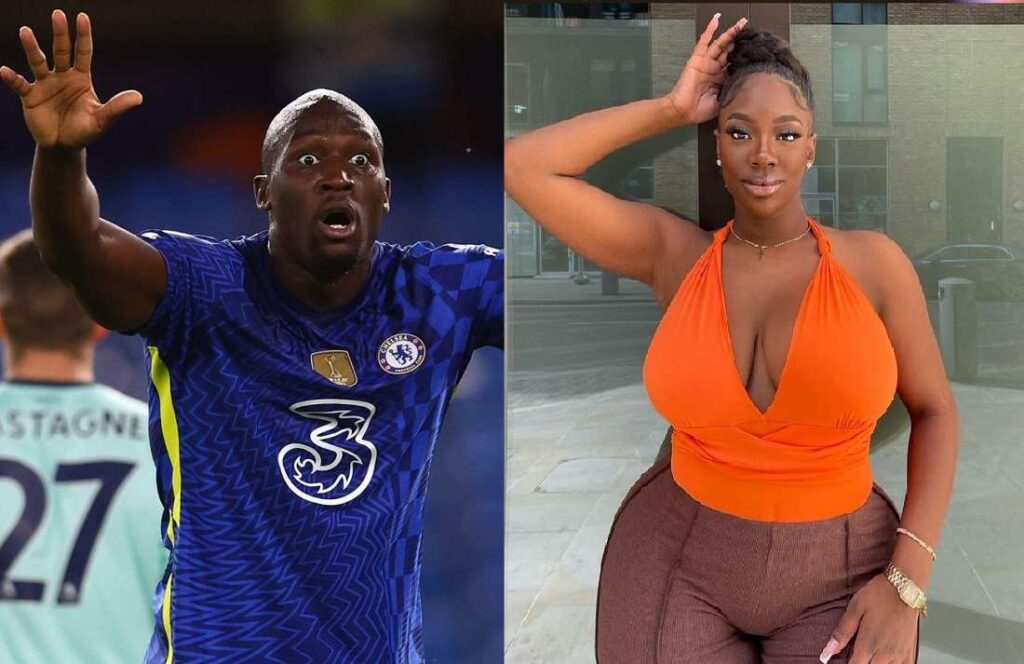 Shani Jamilah, a UK-based model and social media influencer reported to be an ex-girlfriend of Belgian football player, Romelu Lukaku, stirred reactions on social media yesterday, June 22, after she engaged a Nigerian man in a hot argument on Twitter.
All was calm and peaceful before Nigerian Twitter personality O.A posted something about Lukaku's girlfriend.
He wrote in his tweet:
Lukaku leave that babe she don open only fans. He don introduce her to lifestyle wey she no fit keep up with . Made me remember one lekki babe that her ex rented house for in lekki, and she started looking for new boyfriend because rent was due.'
Barely an hour after O.A's tweet, Shani Jamilah fired back, writing:
'idiots love talking for talking sake, sometimes stay mute.'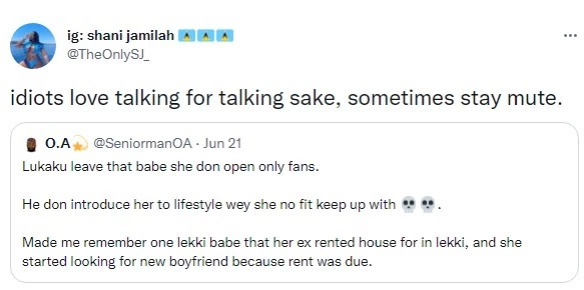 The fight didn't stop there as O.A replied:
'Your name is that babe ? If the shoe fits, lace it up'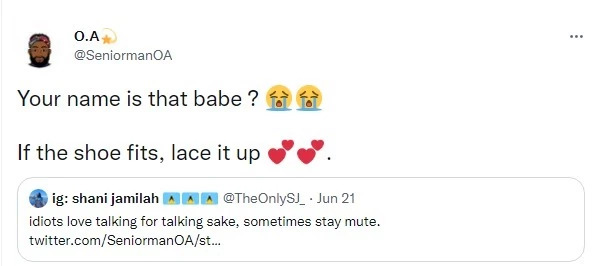 As expected, Shani Jamilah did not let things go.
'and your name must be Dumce because you're being deliberately obtuse as a result of your idiocy being highlighted. have a blessed day.'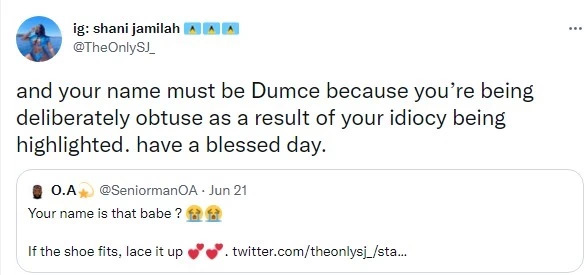 A Twitter passerby who innocently asked Shani Jamilah how she got to know it was her O.A was referring to also "collected" (a Nigerian term for "being dealt with"):