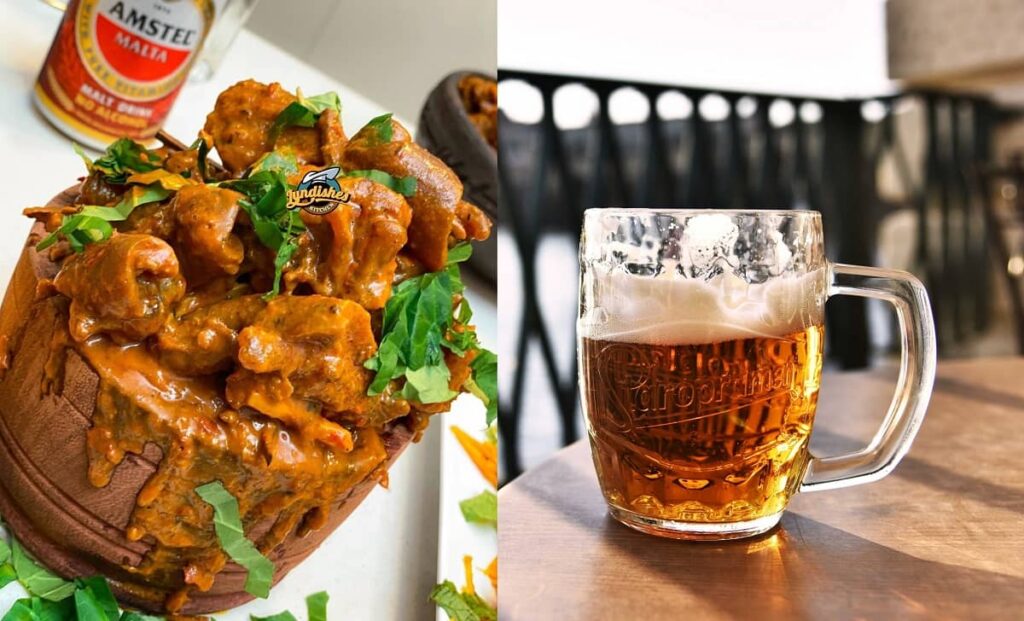 Are you a Lekki resident? Or maybe you are looking to spend your upcoming leisure time in the beautiful city. Lekki is a naturally created island in the east of Lagos which has grown to become one of Nigeria's top cities.
We compiled a list of the finest spots to hang out in Lekki, in no specified sequence, after selecting from a pool of entertaining locations in Lekki.
Here are the top 12 cool spots to go chill with some friends in Lekki:
1. Sailor's Lounge
Location: 12, 1 Admiralty Rd, Lekki Phase 1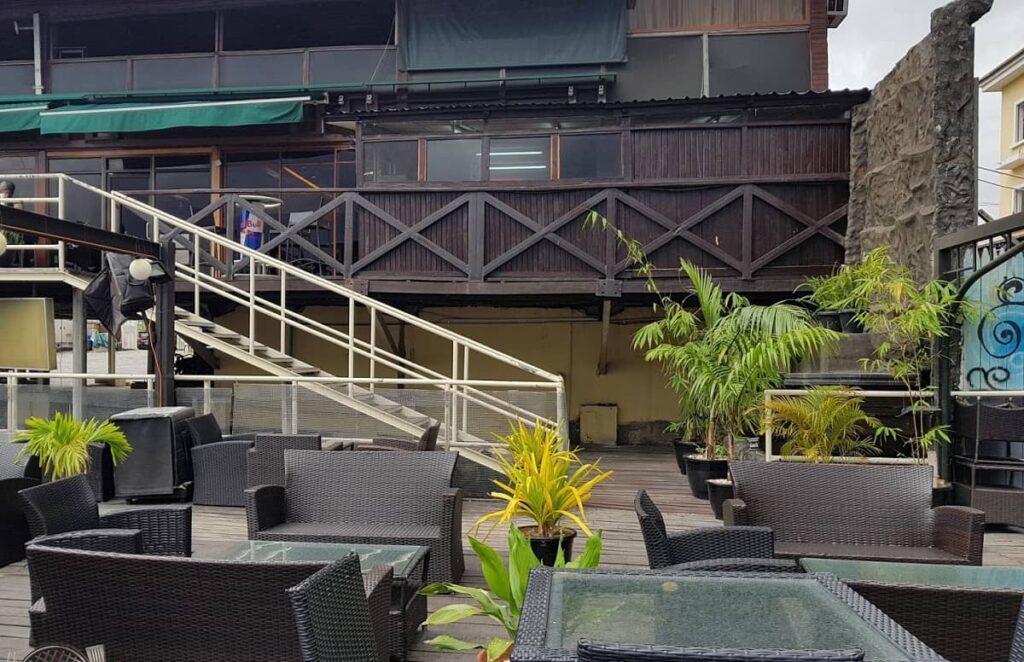 Sailor's Lounge offers a nice ambience, good live music, great fish recipes (from grilled croakers to catfish pepper soup), all topped off with a soothing view of the sea. This is a cool spot to enjoy a good evening with friends when you are in Lekki.
2. Bay Lounge
Location: Block 12A, 10 Admiralty Rd, Lekki Phase 1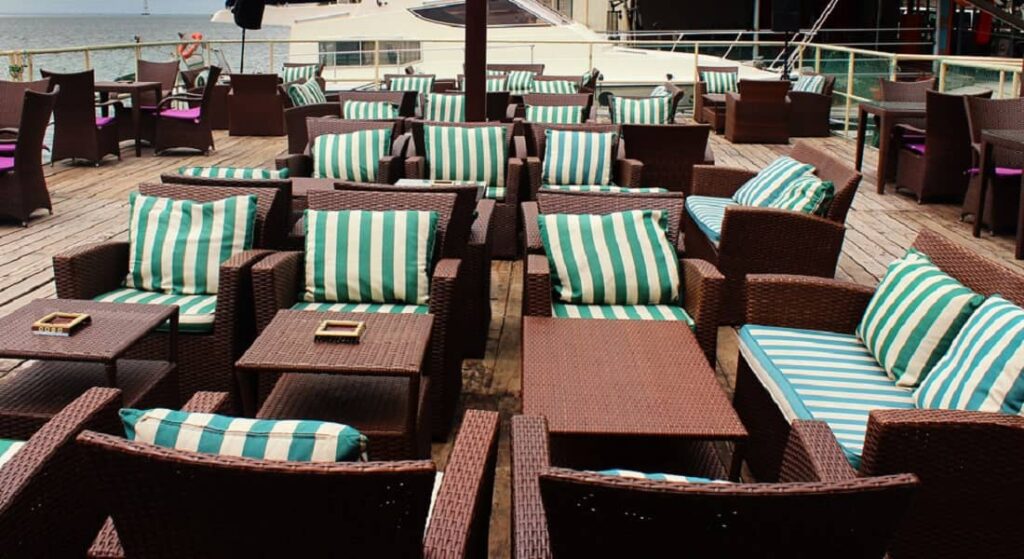 Bay Lounge is just as cool as its neighbour, Sailor's Lounge, in treating its customers to a nice evening hangout. There is a live band, DJ, good food and chilled drinks to make your evening here a memorable one.
3. The Pavilion
Location: Admiralty Way, Lekki Phase 1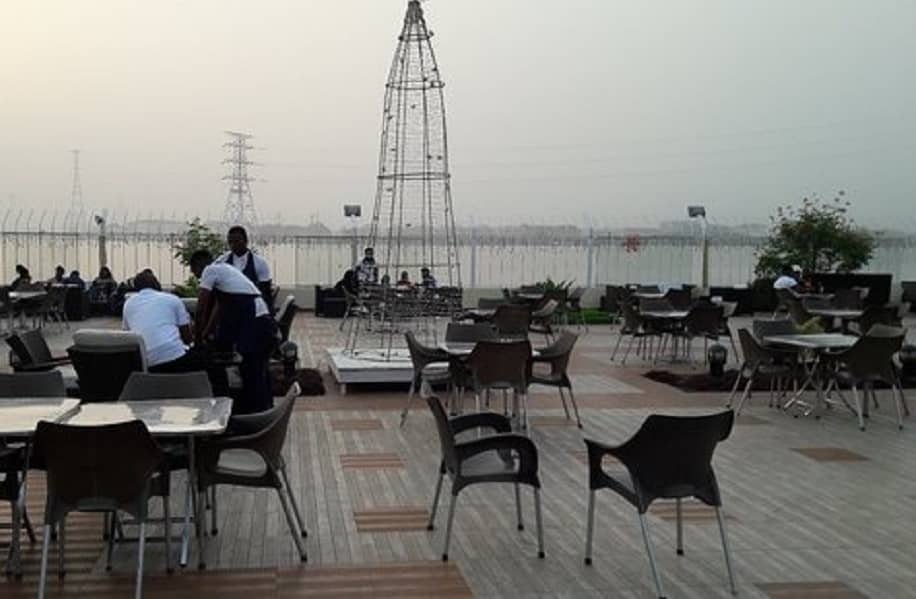 This is a free hangout spot located in Lekki Phase 1. You and your friends can buy your own drinks and enjoy a pleasant evening watching the magic of the water and sunset.
4. Xovar Lounge
Location: 19b Sabitex Hotel Rd, Lekki Penninsula II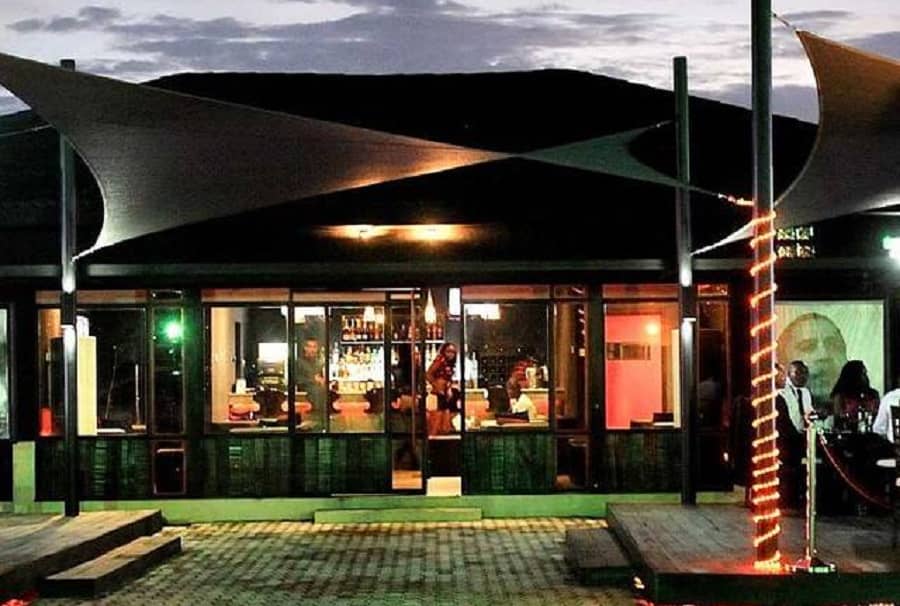 The Xovar Lounge is a lounge, eatery, and event venue, combined in one. With its stunning atmosphere, the lounge's architectural style is created to make guests feel calm and appreciated. From its WIFI-equipped interior lounge to the beautiful outdoor traditional couches with a point-and-kill fish pond, this is a one-stop entertainment unit.
A bottle of beer costs roughly N1,200 Naira, while fish and fries cost N5,000 Naira.
5. E-Bar Metro
Location: 20 Admiralty Way, Lekki Phase I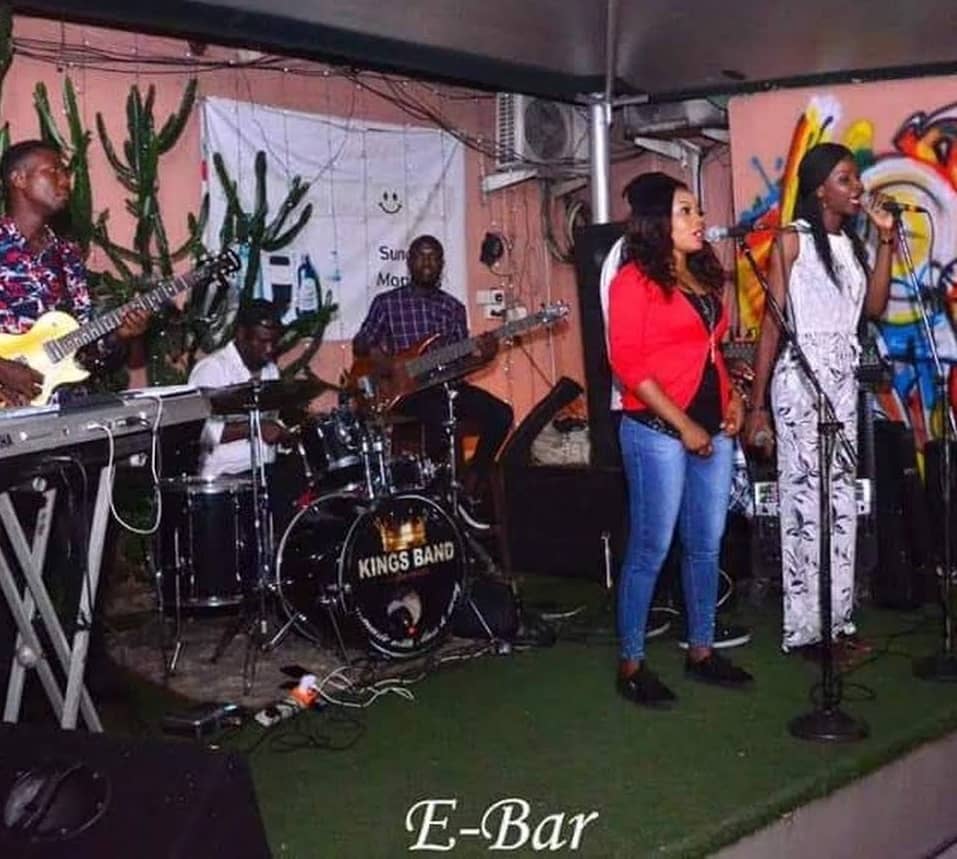 E-Bar Metro has it all – a cozy environment, live football, live music, great-tasting local and international cuisine, amazing blend of cocktails, to name a few. Most visitors to this place say they enjoy their amala and nkwobi a lot.
6. Circa Lagos
Location: 2 Kola Adeyina Close, Off Jerry Iriabe St, Lekki Phase I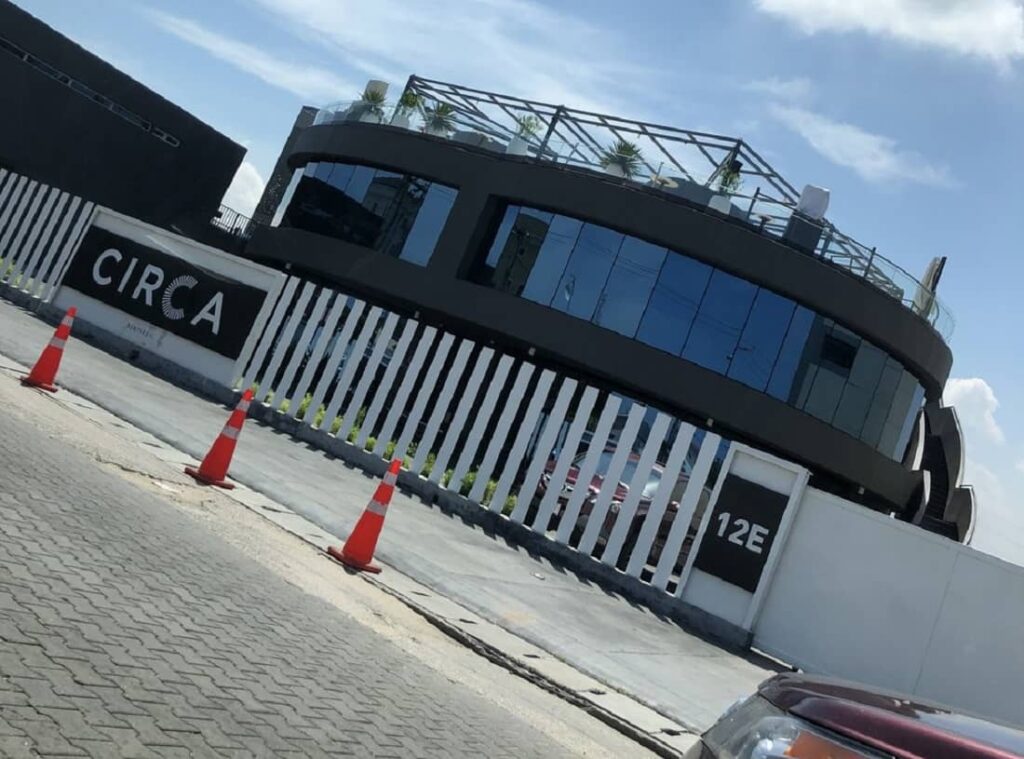 This is a good choice if you are looking for a place to enjoy a quiet and relaxed night-out with your friends. Not the most spacious but Circa offers a calm ambience, good table service with courteous staff and great-tasting cuisine. Visitors to this place say they particularly enjoyed their "special Tropical drink".
7. Lekki Leisure (Beach Resort)
Location: Lekki Leisure Lake, Adekunle Animashaun Drive, Marwa, Off Lekki Phase 1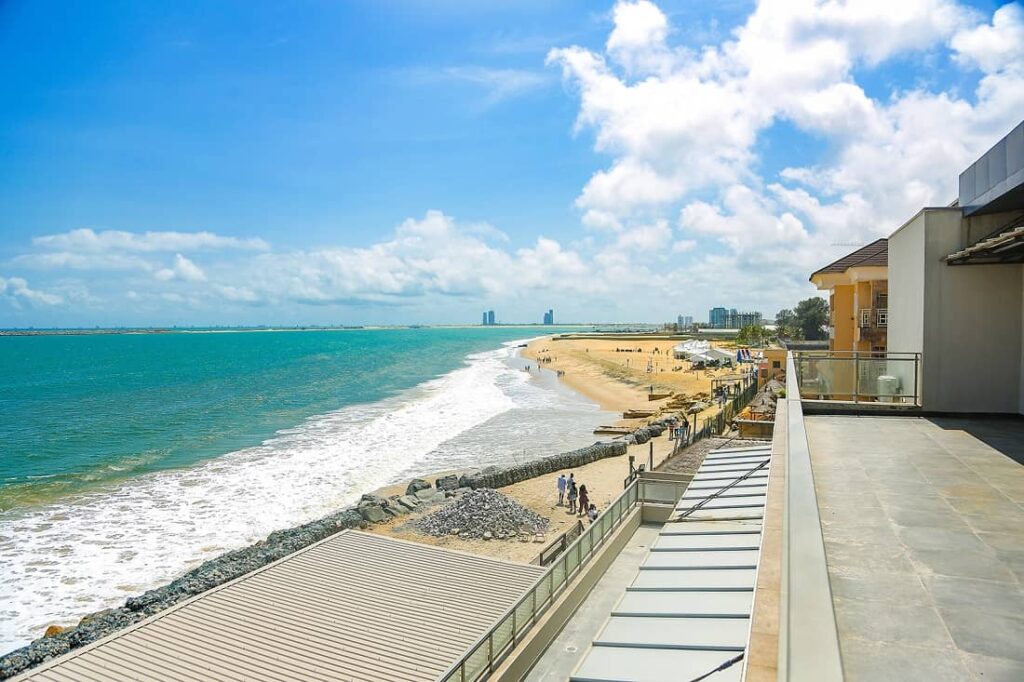 This small private beach resort located in Lekki Phase 1. It is a good relaxation spot for fun-seekers looking to enjoy a nice time with some beach experience. The water current is usually high so you might not be able to swim but that hasn't made the resort any less fun. It is particularly a good option for families or those moving with kids. Entrance is free for kids while teenagers pay N1K and adults N2K. Prices of food and drinks can be quite expensive here though.
8. Bld By Play
Location: 15 Admiralty Way, Lekki Phase I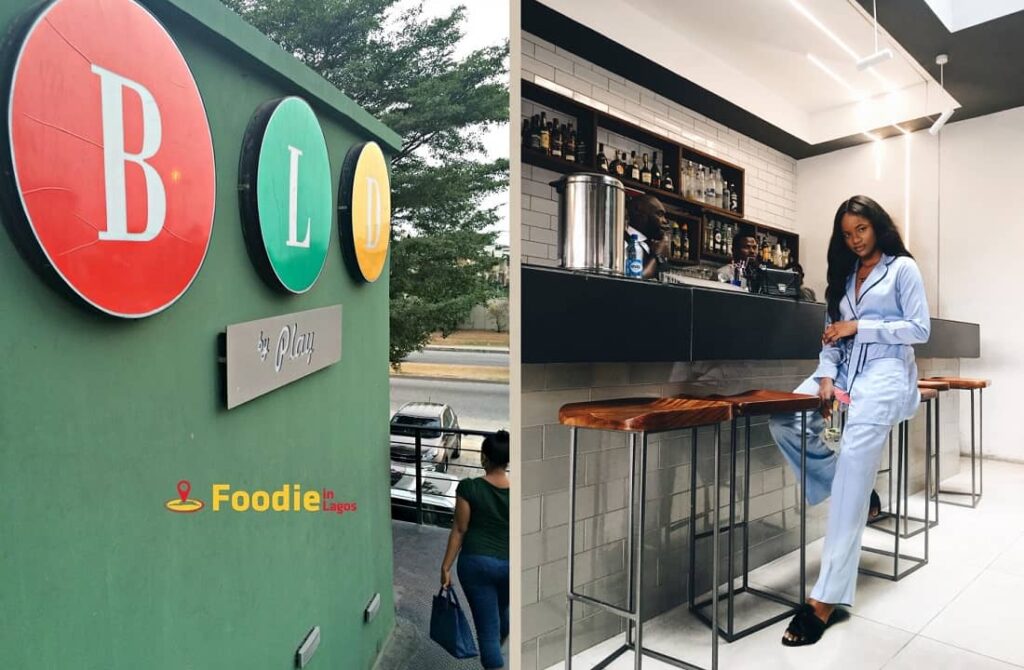 This is a nice place to enjoy a calm evening with some friends. It also has an empty space where you can hold other activities like a listening party or have some fun outdoor games. There is ample parking space but some visitors to this place complained that it was difficult to locate.
9. Bambooka
Location: 17J, Adekola Adedeji Str, Off Freedom Way, Lekki Phase 1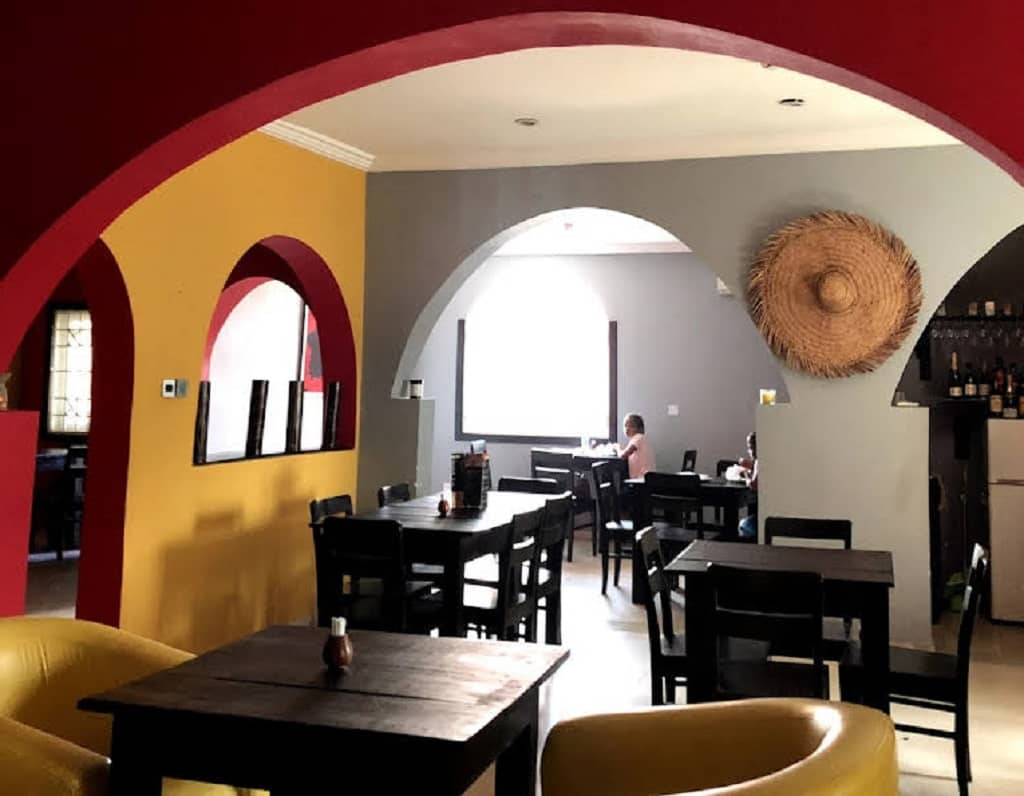 Bambooka is known for serving sumptuous Nigerian food, from different tribes – soups, barbecue, grills, asun, nkwobi, catfish, name it. Every plate is just as delicious as the next. There is also a complimentary beer for every order and good soulful music to top off the refreshment. Visitors to this place say they can't get over the amazing food.
10. MyYa's Cafe
Location: Plot 1, Block, 4 Admiralty Rd, Lekki Phase 1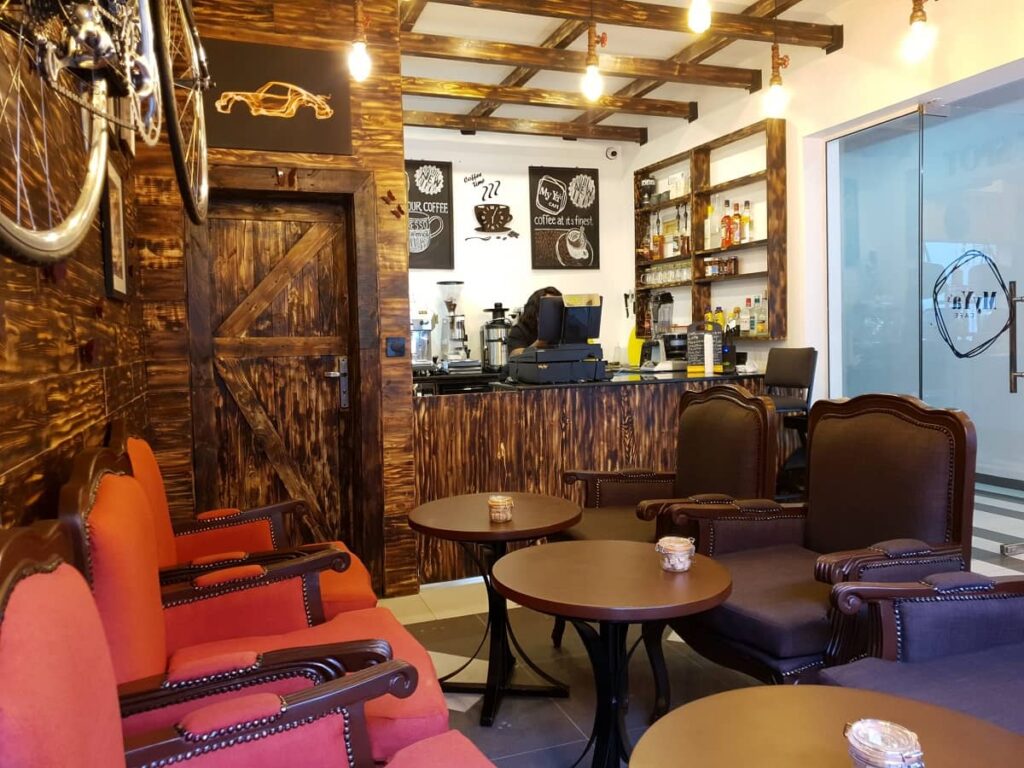 A homely ambience, gentle atmosphere, good music, good food, amazing staff – these are some of the things that make MyYa's Cafe stand out. It is a good place to enjoy a nice evening with a few friends. Not suitable for larger gatherings due to space.
11. Blow Lagoon Bar
Location: Sola Omole St, Lambasa 106104, Lekki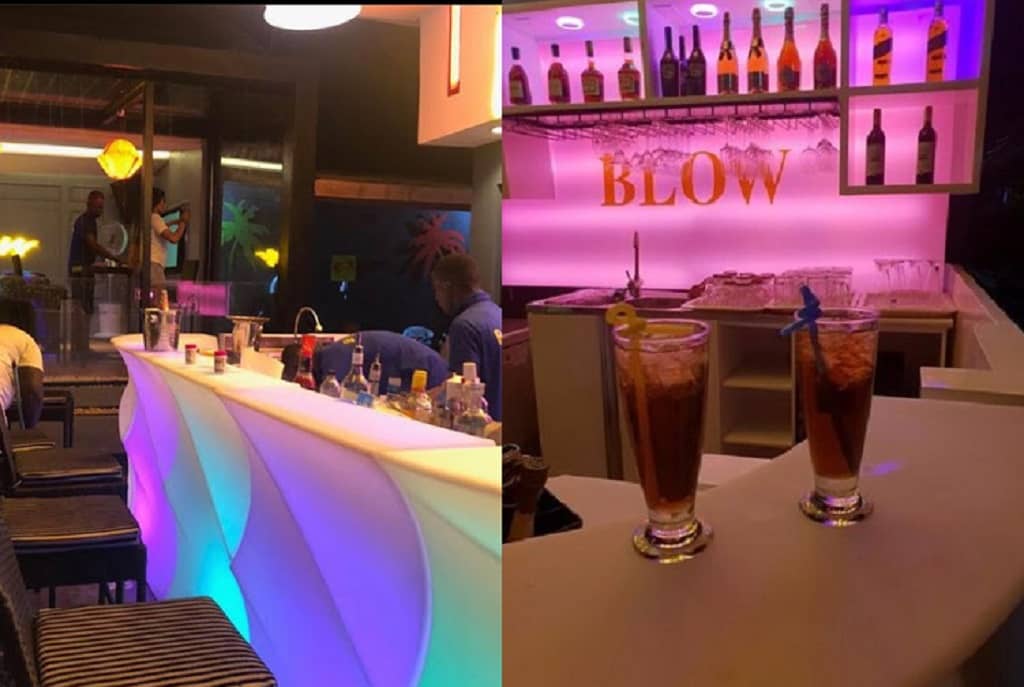 This is a hidden fun spot located around the Ajah area. It offers a calm ambience for relaxation with friends, good music and impressive decor. A good place to visit with some friends.
12. Abe Igi Bar
Location: Hedges and Smith Plaza, Admiralty Way, Lekki Phase 1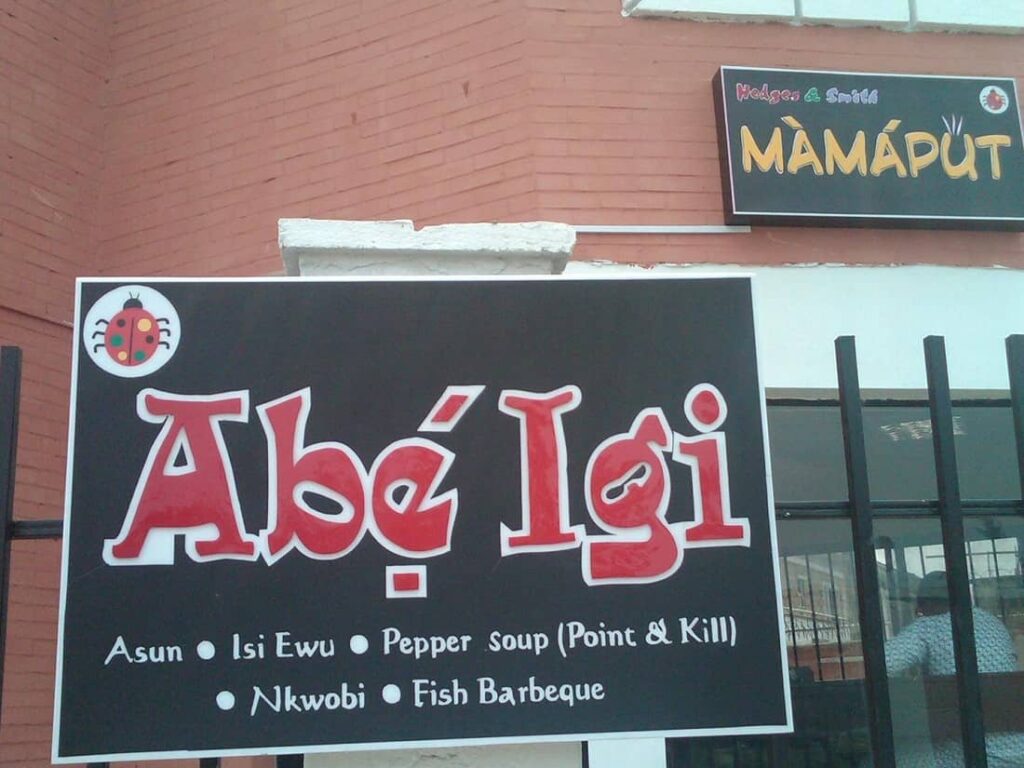 This open-air relaxation place was known for its local menu – goat meat and catfish pepper soups, nkwobi (cow leg), isi ewu (goat head) and asun. However, according to information learnt by DNB Stories Africa, the place is temporarily closed for now and there is no idea when they are going to reopen.