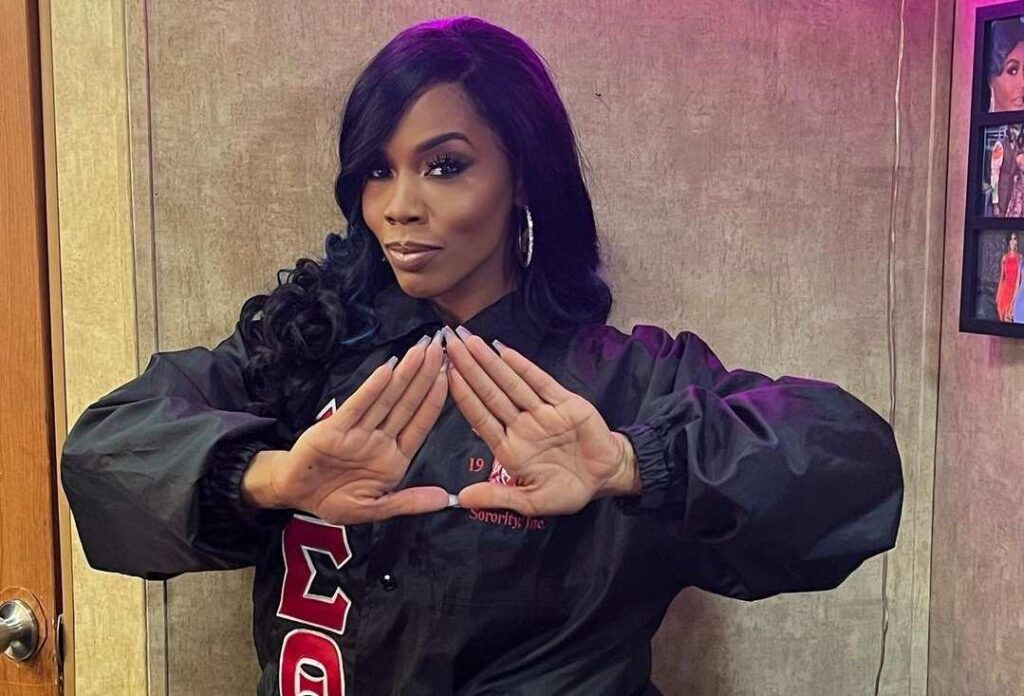 Who is Brandee Evans?
Brandee Evans is an American actress, professional dancer, caregiver, and former high school teacher. As an actress, she has appeared in movies and television series like "Dear Santa, I Need a Date," "Games People Play," and "Lethal Weapon."  Brandee is best known for her lead role as "Mercedes Woodbine" in the Starz drama series – P-Valley. Brandee is also much-admired for being her mother's caregiver.
Brandee Evans Early Life and Education
Brandee Evans was born on June 2, 1985, into an African-American family in Memphis, Tennessee, where she was also raised. As of July 2022, Brandee Evans is 37 years old. She is the only girl of three children. She has two brothers named Aaron Harrington and Den Den Harrington.
Brandee started learning Dance in high school. She attended Overton High School, a creative and performing arts school in Memphis, Tennessee. She later proceeded to the University of Memphis.
Brandee Evans' Parents
Brandee Evans' mother's name is Diana Harrington. She is also simply known as Momma. In 2004, Diana Harrington was diagnosed with multiple sclerosis, and later with Alzheimer's disease. According to information gathered by DNB Stories Africa, Brandee had a strained relationship with her mother while growing up. However, the toxic experience doesn't deter her from taking care of her mother when she fell sick.
In her recent interview with Self Magazine, Brandee Evans revealed that being her mother's caregiver is bittersweet. She had also told Essence that she believes in what the Bible says about honouring your parents. Though they had a toxic relationship in the past, Brandee Evans and her mother have both come to forgive each other.
The 37-year-old actress said:
"Truly, my biggest thing is to be able to take care of my mom and just live my dreams"
Brandee's father's name, on the other hand, is not known. According to the reports available to DNB Stories Africa, he was a preacher and had a smooth and loving relationship with Brandee. Brandee has always acknowledged her father for supporting her career, and also for instilling in her, a sense of self-worth. Other information and personal details of Brandee Evans' father are currently scarce in the media.
Brandee Evans Wiki Profile
Full name
Brandee Evans
Stage name
Brandee
Place of birth
Memphis, Tennessee
Nationality
American
Date of Birth
June 2, 1985 
Age
37 years old
Occupation
Actress, Dancer, Model, Host, and
Entrepreneur
Marital status
Single
Children
None
Alma Mater
University of Memphis
Net worth
$ 1.3 million (est.)
Instagram
@therealbrandee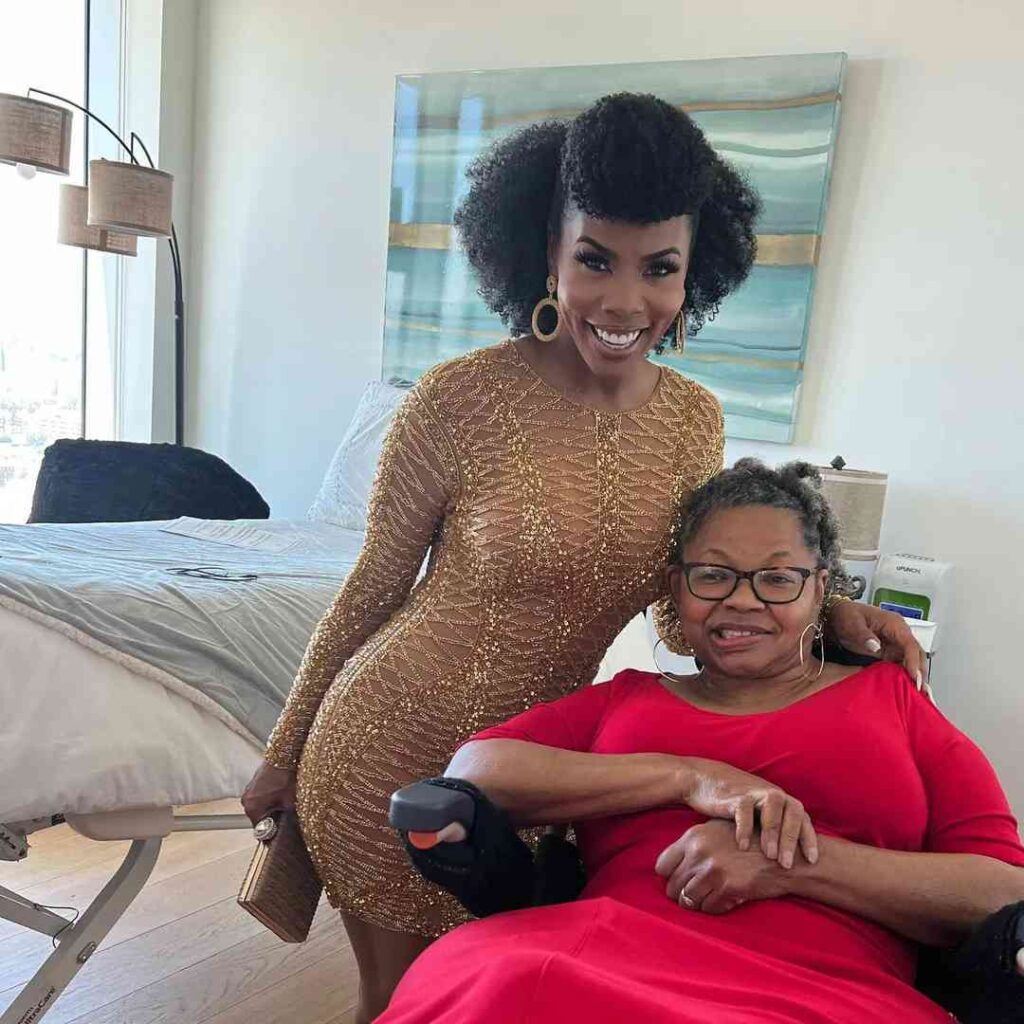 Brandee Evans Career
Brandee Evans started her career as a high school teacher in Memphis. She was the English department chair and dance team's coach. However, in 2009, she abandoned her teaching career to pursue her dreams in dancing and choreography in Los Angeles.
She told W Magazine:
"I was good at teaching. My kids were scoring very high on their exams. I liked it, but I didn't love it if I'm being honest. I wanted to love it."
Brandee Evans' switch in career landed her on Lil Wayne's tour as a dancer. This singular experience opened more opportunities for her. Brandee later went on to appear on different stages across America, working with celebrities like Alicia Keys, Mary J. Blige, Kelly Rowland, Snoop Dogg, and Katy Perry. 
In 2012, Brandee Evans fully transitioned into acting. The decision was aided by her experience attending Tasha Smith's acting class.
She once  told W Magazine:
"When Tasha talked, I never got bored. I never felt tired. I ended up staying in that class after midnight and said, this is what I'm going to do for the rest of my life."
Brandee Evans got her first credited role in the 2012 romantic comedy, "Note To Self". It was a minor role, but it enabled her to showcase her talent, which further got her more supporting roles in other TV shows and movies. Brandee Evans got the big break in her acting career in 2020 when she landed a lead role in the Starz drama series – P-Valley.
Speaking about her love for acting, Brandee Evans told W Magazine:
"I can't live without acting, I could never dance again in my life and I would be fine, but it would be like snatching my soul away if I couldn't act." 
Brandee Evans Marriage and Wedding
As of July 2022, Brandee Evans' true marital status is unconfirmed. According to reports, Brandee Evans was previously married but she lost her husband when he was deployed.
About Brandee Evans Husband
Brandee Evans has not shared details of her marriage and the identity of her husband (or ex-husband) is currently not known. There is no information about him in the media as of July 2022. Brandee has also not shared any information about her current relationship status. As of July 2022, no one can ascertain whether she is still married, single or seeing someone else.
About Brandee Evans Children
As of July 2022, Brandee Evans does not have any children. She, however, has had a stillbirth before. According to her, she lost her unborn child at 39 weeks while on vacation in Los Angeles.
Brandee Evans Net Worth
According to the information gathered by DNB Stories Africa, Brandee Evans has an estimated net worth of about $1.3 million, as of 2021. A large portion of Brandee's income comes from her professional work as an actor and dancer. She is also an entrepreneur. Recently, she launched her new clothing and product brand called "Caregiver Strong".