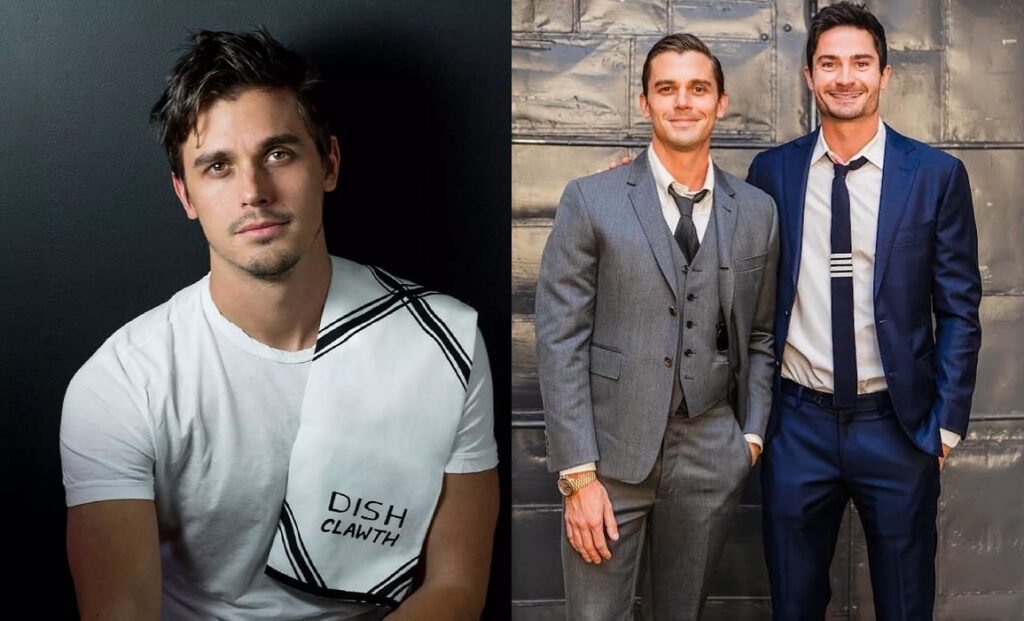 Who is Antoni Porowski?
Antoni Porowski is a Canadian actor, award-winning chef, and reality TV star. He is best known for his role as the food expert in the Netflix series, "Queer Eye".
Antoni Porowski's early life and education
Antoni Porowski's full name is Antoni Janusz Porowski. He was born on March 14, 1984, in Montreal, Canada. Porowski is 38 years old as of April 2022. Born to Polish parents, he grew up speaking Polish, English and French. 
At the age of 12, the "Queer Eye" star relocated to Glade Springs, West Virginia with his parents and two sisters. He lived and completed his high school education there. After that, he returned to Canada and enrolled at Marianopolis College for a pre-college program. He later graduated with a Bachelor's degree in Psychology from Concordia University, Montreal.
Porowski developed an interest in acting and decided to move to New York. In 2011, he bagged a degree from the Neighborhood Playhouse School of the Theatre, New York City.
How Antoni Porowski started his career
Antoni Porowski started his career in New York City. He began by auditioning for different acting gigs. However, he stated that his Polish last name made securing jobs difficult for him. Antoni had to work as a busboy in a restaurant owned by a Polish family so he could pay his bills.
Porowski would eventually become a waiter and wine steward. He later got a position as a manager of a sushi restaurant called BondSt. He also worked as a personal chef for the American author, Ted Allen. Despite his cooking skills, Antoni is not a trained chef. He only learnt his culinary skills by watching his grandmother cook.
As an actor, Antoni has featured in movies like "Elliot Loves" (2012), "Daddy's Boy" (2016), "The Pretenders" (2018), etc. He also appeared in the 2013 crime drama series, "The Blacklist".
In 2018, Porowski joined the cast of Netflix's original series, "Queer Eye" as the food and wine expert. That same year, he closed a deal with the American publishing company, Houghton Mifflin Harcourt, for his cookbook. The cookbook was titled, "Antoni In The Kitchen" and was released in 2019.
2018 seemed like a good year for Porowski as he enjoyed a lot of success in his career. Porowski and the other stars of Queer Eye won an Emmy for Outstanding Structured Reality show in 2018. Also in 2018, Porowski partnered with Eric Marx and Lisle Richards to renovate The Village Den restaurant in New York City. This restaurant was set up to sell only nutritious and gluten-free meals.
Antoni Porowski's new project
Antoni Porowski is currently working on a Netflix rom-com titled "Girls And Boys". According to information gathered by DNB Stories Africa, this movie is based on his dating adventures and sexuality. 
Antoni Porowski's wiki profile
| | |
| --- | --- |
| Full name | Antoni Janusz Porowski |
| Place of birth | Montreal, Canada |
| Date of birth | March 14, 1984 |
| Age | 38 years old |
| Sexuality | Gay |
| Husband/Boyfriend | Kevin Harrington |
| Height | 1.83m |
| Occupation | Actor, Chef, Tv star |
| Net worth | est. $4 million |
| Instagram | @antoni |
Antoni Porowski's marriage and wedding
As of the time of publishing this article (April 2022), Antoni Porowski is not married and does not have a husband. However, he is currently dating a network strategic director named Kevin Harrington. They have been together since October 2019 after chatting with each other via Instagram.
The lovers met at Bette Midler's annual Hulaween charity bash. Later on, they were seen at Heidi Klum's Halloween party. According to reports, Antoni Porowski has dated at least two men before meeting Kevin Harrington.
About Antoni Porowski's ex-boyfriend – Joey Krietemeyer
Before meeting and dating Kevin Harrington, Porowski was in a relationship with Joey Krietemeyer, an art director. They started dating in 2011 and broke up in 2018. The ex-lovebirds lived together for the most part of their 7-year relationship.
The reality star once said in an interview that he was "basically married" to his ex-boyfriend, Joey Krietemeyer. However, they never got married. Rather, they broke up "amicably" after dating for 7 years and are reported to have remained on good terms.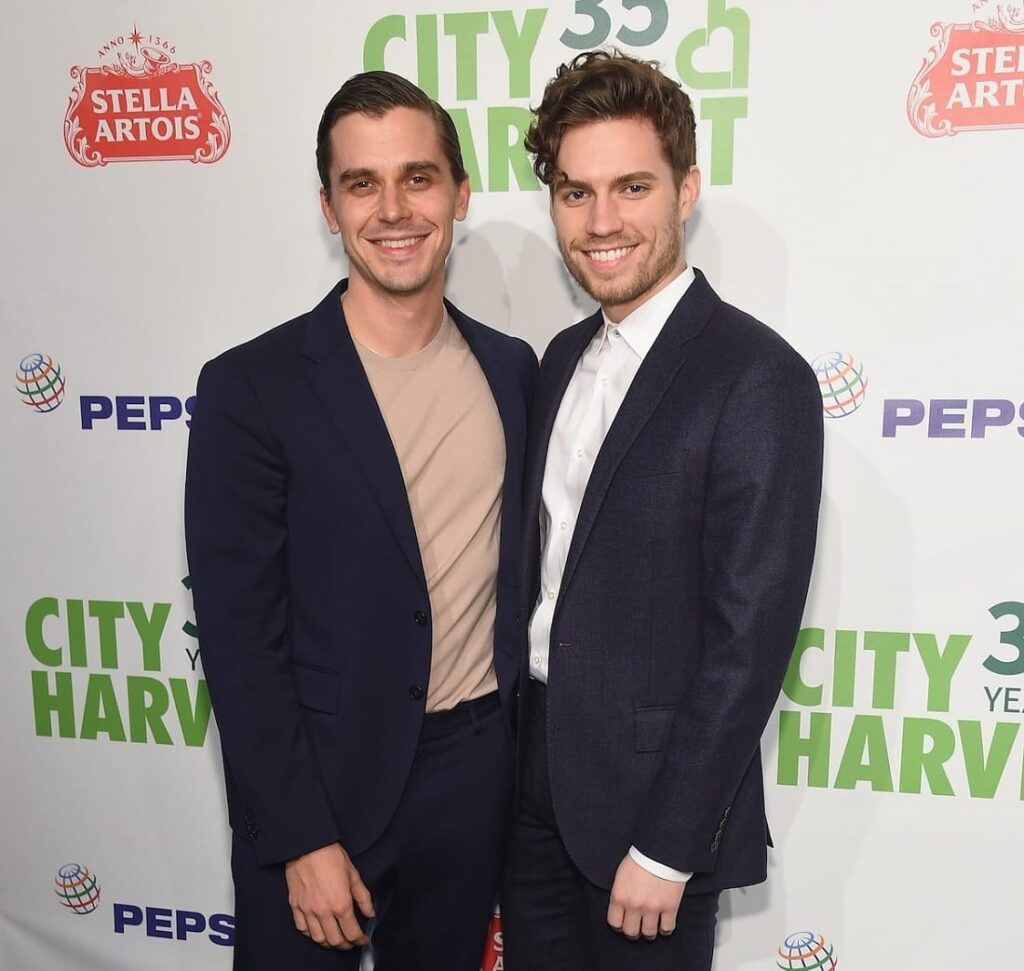 Antoni Porowski and Trace Lehnhoff relationship
Antoni Porowski and interior designer Trace Lehnhoff dated briefly toward the end of 2018 but things sadly did not work out between them. Trace Lehnhoff also appeared on Bravo TV series, "Flipping Out".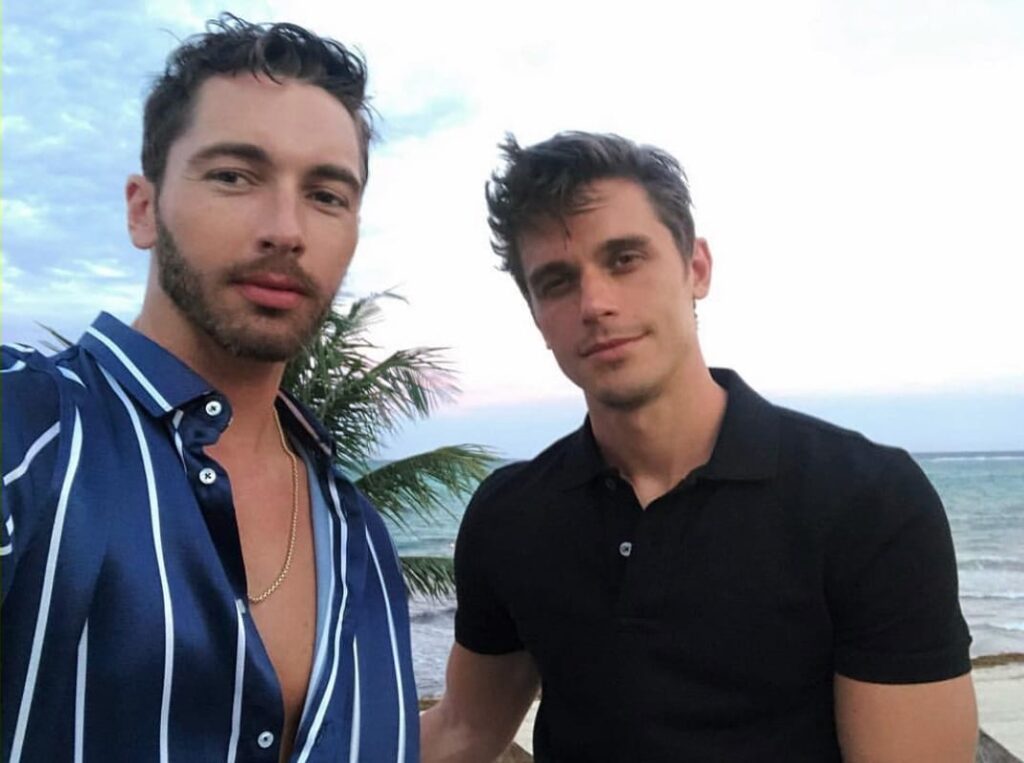 About Antoni Porowski's new boyfriend – Kevin Harrington
Antoni Porowski's new boyfriend, Kevin Harrington, is a freelance strategic director. He works at the New York-based advertising agency – Johannes Leonardo. Harrington is from New York. 
Information about Kevin Harrington's age and other personal details are currently scarce. However, reports have it that Kevin Harrington is almost the same age as Porowski.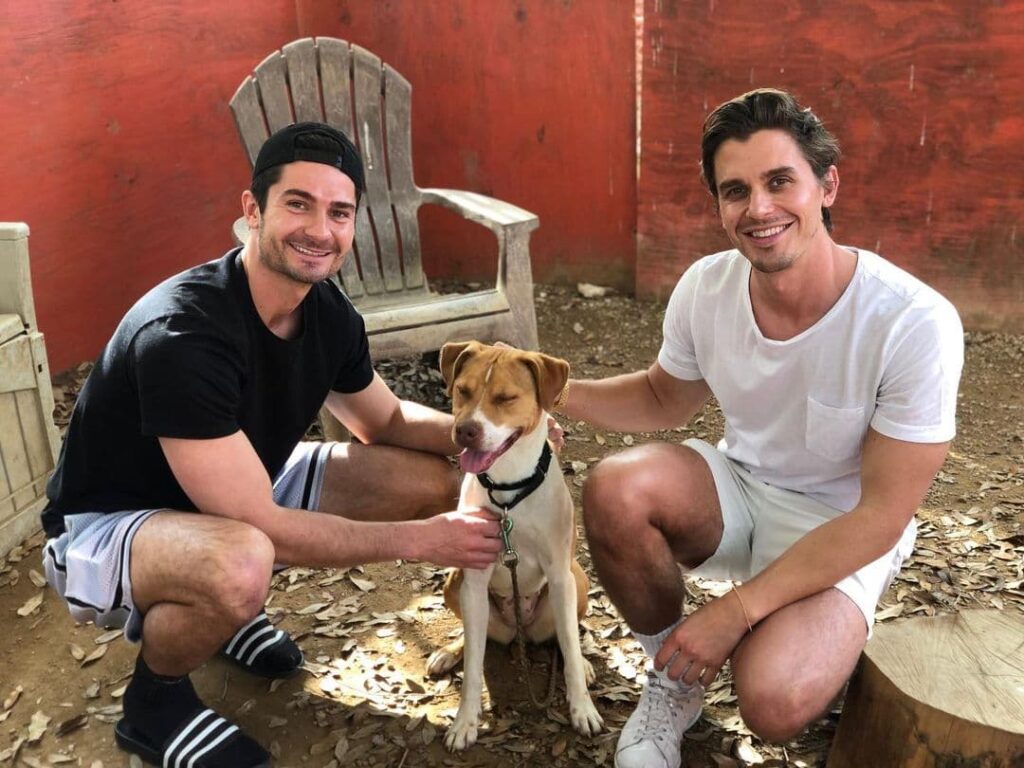 Antoni Porowski's children
As of April 2022, Antoni Porowski and his boyfriend don't have any children together. And there are no reports on their intentions of having any children in the future. The couple is currently raising their dog "Neon The Mutt" together.
Antoni Porowski's net worth
Antoni Porowski's net worth was estimated to be around $4 Million as of 2021. His career as an actor, author and chef is his main source of income.