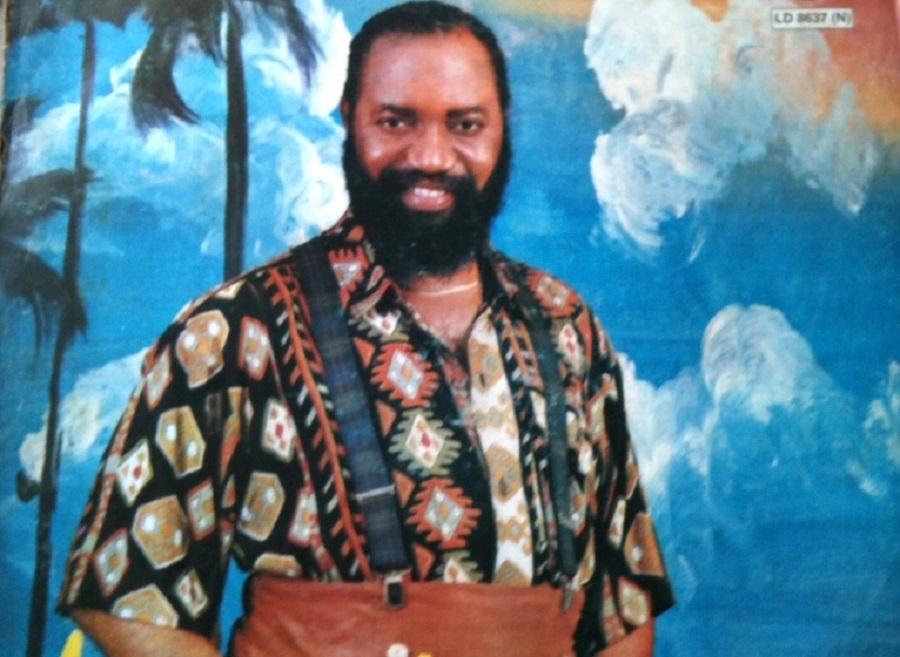 Highlife is a popular genre of West African music and dance that flourished back in the 1950s. When it first emerged in colonial Africa, highlife music was only associated with Ghana's aristocracy because it was performed mainly at exclusive clubs along Ghana's coast. Most Ghanaians did not have the wealth or social standing to enter these concert venues and so the music earned the name – "highlife."
Some legendary highlife musicians in Nigeria are:
1. Rex Lawson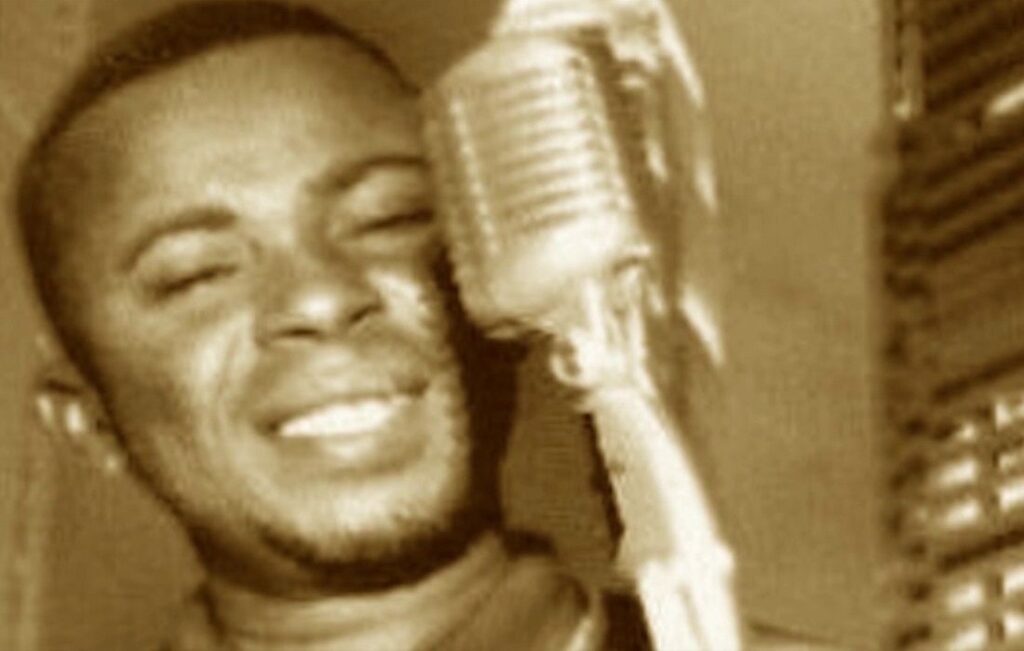 Rex Jim Lawson was also known as Cardinal Rex. He was a singer, trumpet player and band leader from Buguma, Nigeria. He became one of the best-known highlife musicians in the 1960s when he and his band (called the Nigerphone Studio Orchestra) dominated Nigeria's highlife scene. Their greatest hits include "So ala teme," "Yellow Sisi," "Gowon Special" and "Jolly Papa."
Rex Lawson was born on March 4, 1938, in Buguma, Nigeria to a Kalabari chieftain father and an Igbo mother from Owerri. He was given the name "Erekeosima" which means, "do not name this one" due to his father's belief that he would not survive his infancy. Rex was the fourth child of his parents, the previous three having died of illness. When he was young, Rex Lawson was afflicted with a severe case of smallpox. His father who feared that he would not survive lost interest in raising him. While in school, Rex Lawson sued his father for neglect and he won the case but his relationship with his father suffered as a result.
Rex Lawson was married to Chief Mrs Regina Rex Lawson and they had two daughters together. She died in 2008. Rex Lawson met his untimely demise in a car accident on Agbor-Warri road on January 18, 1971, on his way to a performance in Warri. He was 33 years old at the time of his death. The scene of the accident has since been called The Rex Lawson Corner. Fellow musicians nicknamed him "Cardinal" and often credit him as the king of highlife.
2. Victor Uwaifo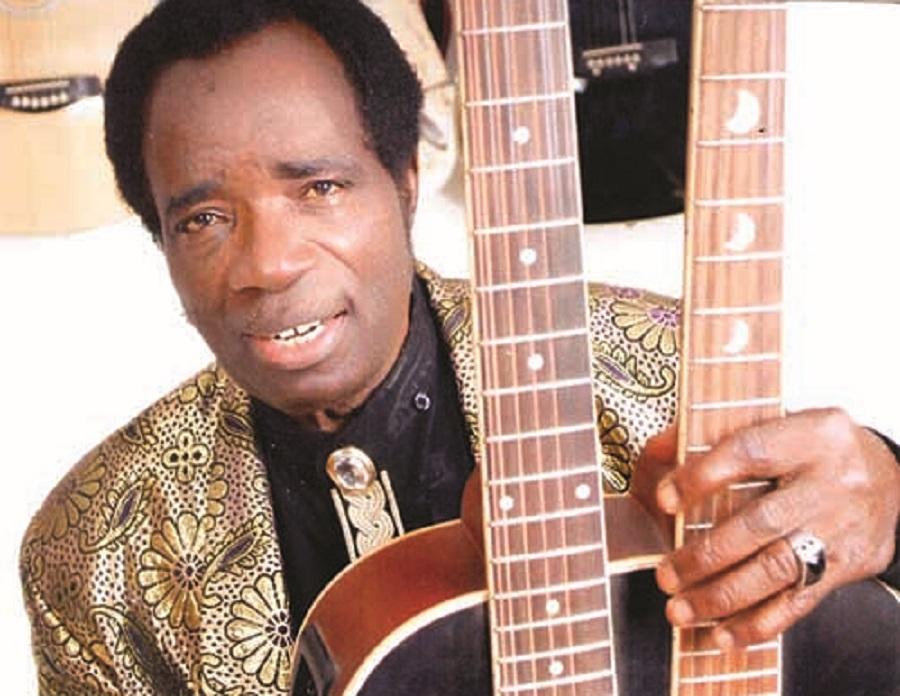 Victor Efosa Uwaifo, also known as Guitar Boy was a Nigerian musician, writer, sculptor and musical instrument inventor. He was the first Honourable Commissioner for Arts, Culture and Tourism in Nigeria.
Victor Uwaifo was born on March 1, 1941 in Benin City, Edo, Colonial Nigeria. He obtained his secondary school education at the Western Boys' High School, Benin and St. Gregory's College, Lagos from 1957 to 1961.
Victor Uwaifo started playing the guitar when he was twelve years old, his earliest possible music influences being records off Spanish and Latin American music. He studied graphics at Yaba College of Technology, Lagos and graduated at the age of 22. He later received another bachelor's degree with first-class honours at 54 years old and a masters degree in fine and applied arts, majoring in sculpture, from the University of Benin. He also worked with Stephen Osadebe and Fred Coker before he formed his band Melody Maestros in 1965. The band released "Joromi" which became a massive hit in Nigeria and other parts of Nigeria.
Uwaifo made history when he won the first golden record in Africa for his song "Joromi" in 1996. He had a total of 12 golden records to date. Victor Uwaifo was a lecturer at the Department of Fine and Applied Arts at the University of Benin. He died on the 28th of August, 2021 at the age of 80.
3. Celestine Ukwu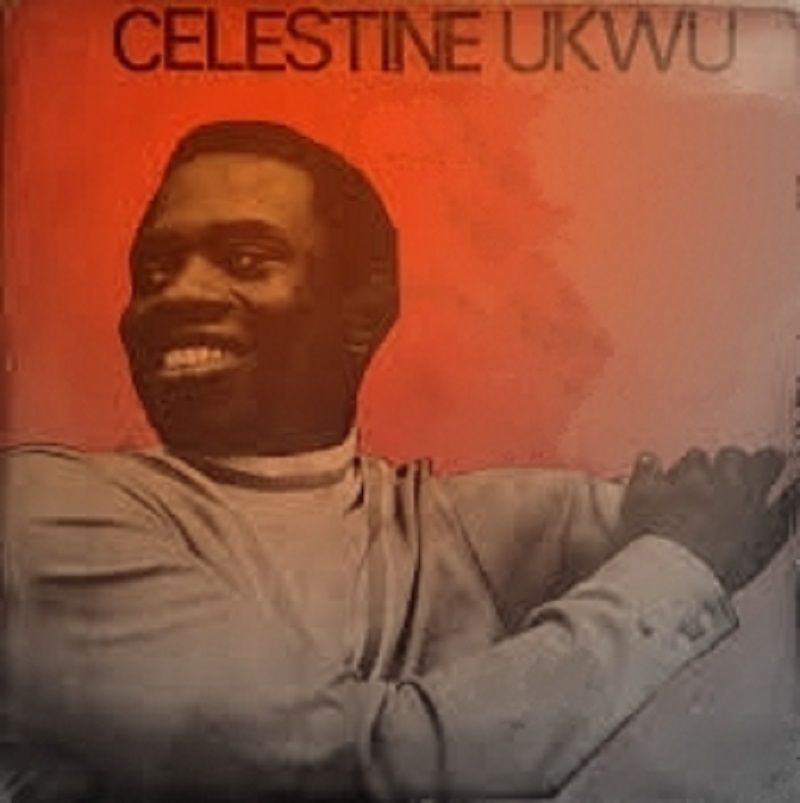 Celestine Ukwu was a Nigerian highlife musician popular during the 1960s and 1970s. He is best known for his hit songs like "Igede" and "Money Palava." Described as a prolific and outstanding composer, Ukwu's works have been featured on various world music compilations including "The Rough Guide to Highlife" and "The Rough Guide to Prolific Africa."
Ukwu was born in Enugu to music-oriented parents. His father was a local performer of the Igede, Ikpa and other genres of Igbo music while his mother was a lead singer in a women's musical group. He learned to read music and play the harmonium at a very young age. After completing his primary school education, he went to a teacher's training school but dropped out after two years to pursue music as a career. He started as a vocalist and maraca player in a band before he left to join Mr Picolo's band who were touring the Democratic of Congo at the time.
He came back to Nigeria to form his band called the Celestine Ukwu and His Music Royals of Nigeria in 1966. The group disbanded in 1967 upon the outbreak of the Nigerian Civil War. After the war, Celestine Ukwu created another band called Celestine Ukwu and his Philosophers National with which he released several albums including "Igede Fantasia" which did well commercially. His songs were mostly composed in Igbo with a little of Efik. Celestine Ukwu died in an auto accident on May 8, 1977, at the age of 37.
4. Dr Sir Warrior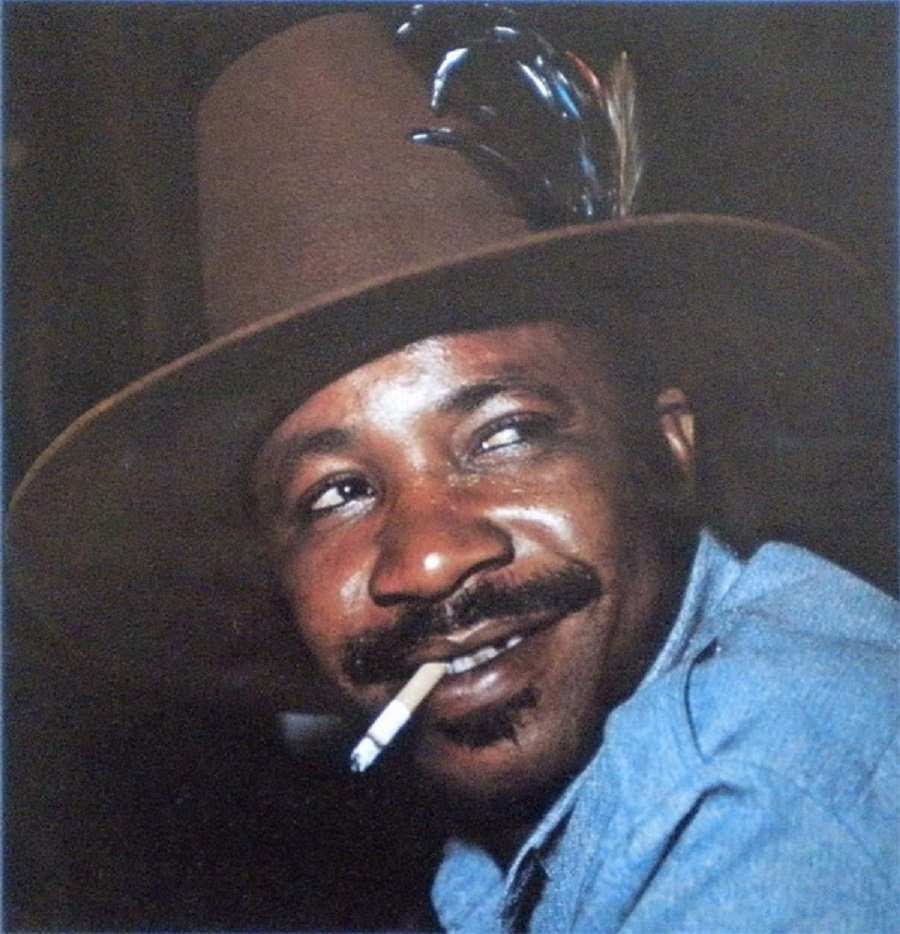 Dr Sir Warrior was a Nigerian highlife musician and the leader of the Oriental Brothers International Band which was famous in the Nigerian Igbo highlife scene for decades. Sir Warrior's real name is Christogonus Ezebuiro Obinna. He was born in the year 1947.
Sir Warrior became successful in his music career in the 70s when he joined the Oriental Brothers International Band which was originally founded by Ferdinand Emeka Opera.
Dr Sir Warrior was married and blessed with three boys and two girls. In a tribute to the Highlife legend, Oliver De Coque said:
"He was a good and amiable person. We have lost a genius in highlife."
Dr Sir Warrior died on June 2, 1999, following a brief illness. He was aged 52.
5. Stephen Osita Osadebe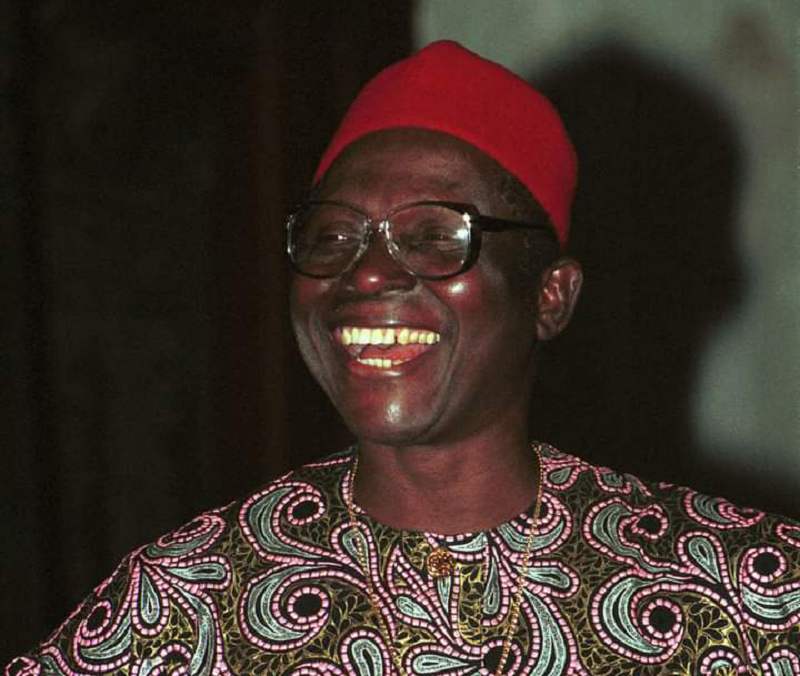 Chief Stephen Osita Osadebe was born on March 17, 1936. He was a popular Nigerian highlife musician. During his career, he was known as one of the best musicians in Igbo highlife. Chief Stephen Osadebe was also known by the nickname "Doctor of Hypertension". Some of his greatest hits include "Osondi Owendi", "Onuigbo", "Ka-Anyi Jikota" and "Nwanem Ebezina".
Osadebe came from a line of singers and dancers in Igbo land. His music encompassed Igbo traditional elements. Osadebe showed interest in music during his high school years in Onitsha. He kick-started his career by singing in nightclubs in Lagos, Nigeria. He was a member of the Empire Rhythm Orchestra led by E. C. Arinze. In 1958, Stephen Osadebe released his first album and later on, in 1964, he created his own band called "The Sound Makers".
As Osadebe's music grew and developed, he took on a tone similar to that of the legendary Fela Kuti but not as confrontational. He often sang about personal trials and tribulations in English, Pidgin English and Igbo. By the time Stephen Osadebe clocked fifty years of age, he gave priority to fatherhood and devoted more time to his son Obiora and his other children. Chief Stephen Osadebe died in St. Mary's hospital, Waterbury, Connecticut, the United States on May 11, 2007, after suffering from respiratory difficulties. Osadebe died at the age of 71.
6. Mike Ejeagha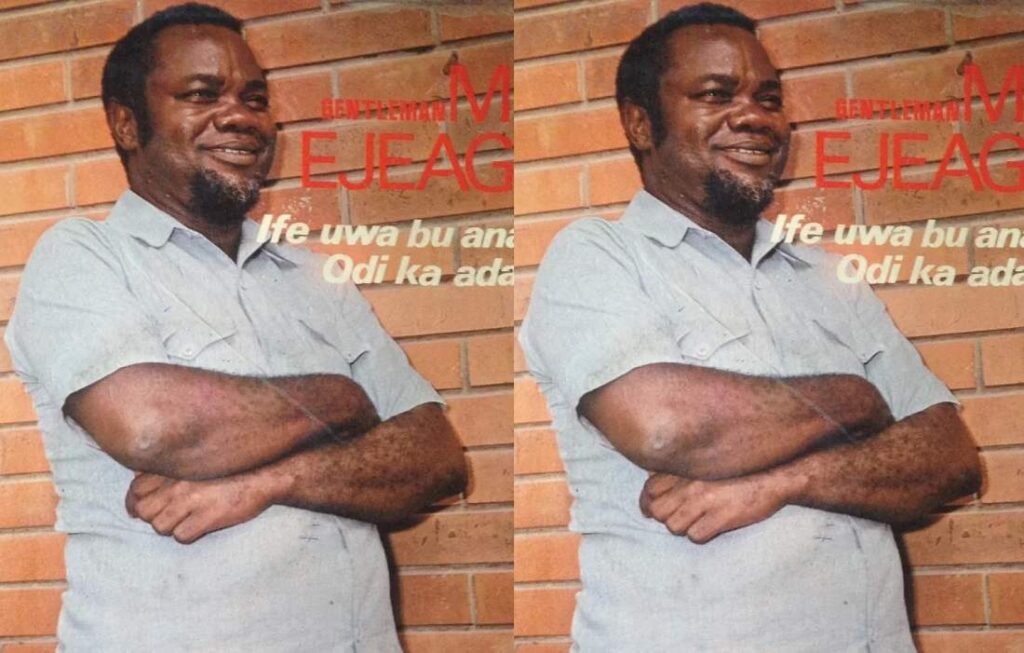 Mike Ejeagha is a Nigerian folklorist, songwriter and musician from Enugu State, Nigeria. He was born in August 1932. Ejeagha completed his elementary school education in 1948 and then decided to go into music.
Mike Ejeagha is a folklore musician known for his storytelling prowess. He combines research with his mastery of the guitar to tell his stories which are often filled with proverbs and moral lessons. Mike Ejeagha's first encounter with the guitar occurred in a coal camp in Enugu where he saw two men play the guitar. After this encounter, Ejeagha grew fascinated with the musical instrument and soon learned to play it. Observing that singing in his native tongue would give him a better identity, he started to write and sing his own songs using Igbo lyrics. He formed a group called, Mike Ejeagha and His Merrymakers. In 1950, he was invited for an audition in the Nigerian Broadcasting Service (NBS). In 1960, Mike Ejeagha released the hit song, "Ofu Nwa Ana" which means "the only child is gone." During his career, Mike Ejeagha released 33 albums and four singles.
Mike Ejeagha lost his first wife in 1963. He remarried in 1966 and has ten children though sadly, one is dead.
7. Victor Olaiya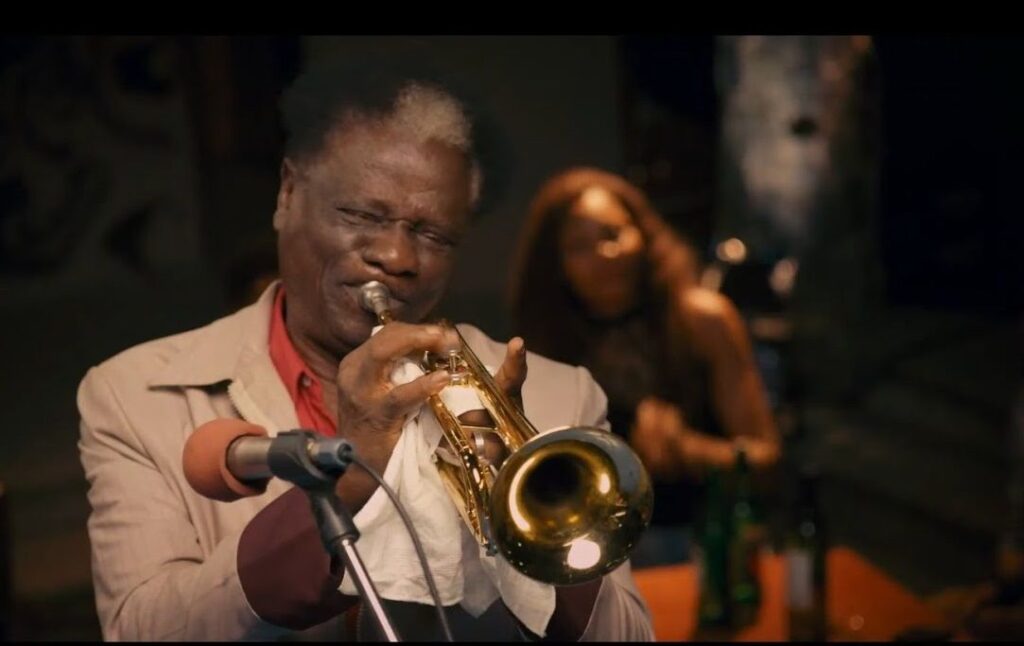 Victor Abimbola Olaiya was born on December 31, 1930, as the twentieth child in a family of twenty-four. He was from a very rich family. Dr Victor Olaiya was a Nigerian trumpet player who played in the highlife style. Though famous in the 1950s and early 1960s, Olaiya received little recognition outside his native country. At an early age, Victor Olaiya learned to play the French horn and the bombardon. After he passed the school certificate examinations in 1951, he was accepted by Howard University, the United States to study civil engineering but he chose to pursue music instead, to the disapproval of his parents.
In 1954, Olaiya founded his own band called "The Cool Cats" and they played highlife music. He was chosen to play at the state ball when Queen Elizabeth II of the United Kingdom visited Nigeria. He was also chosen to play at state balls when Nigeria became a republic. After playing at the International Jazz Festival in Czechoslovakia, Olaiya renamed his band "The All Stars". Apart from being a brilliant musician, Olaiya also ran a business that imported and distributed musical instruments throughout West Africa.
Victor Olaiya had several wives, children and grandchildren. One of his daughters, Moji Olaiya was a Nollywood actress. Victor Olaiya died on February 12, 2020, at the Lagos University Teaching Hospital (LUTH) at the age of 89. Victor Olaiya's music bridged between Ghanian highlife and what would later become Afrobeats.
8. Oliver De Coque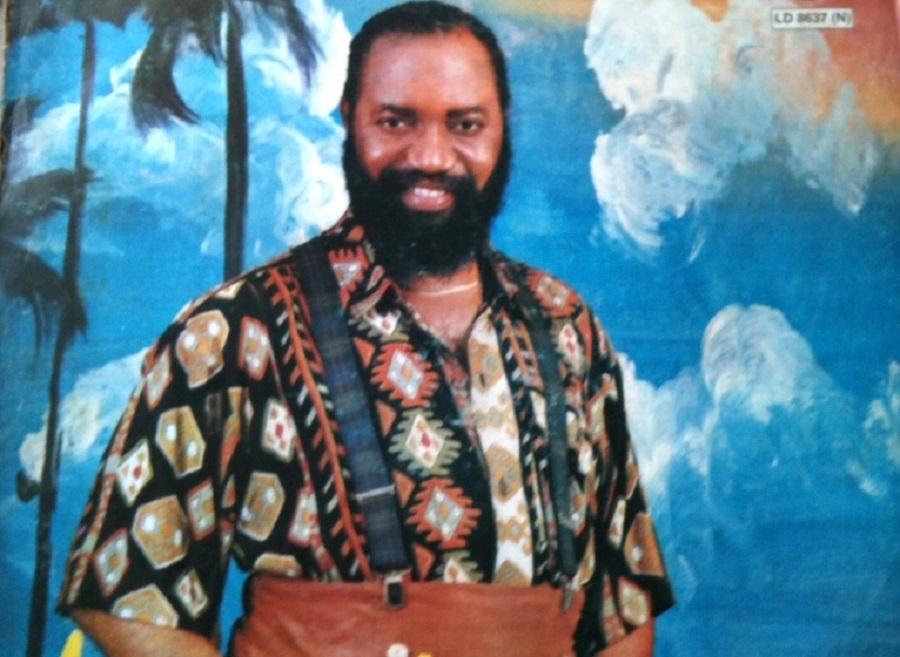 Oliver De Coque (born Oliver Sunday Akanite) was a Nigerian guitarist and one of Africa's greatest recording artists. He was born on April 14, 1947, in Anambra State, Nigeria to an Igbo family. He started playing music at the tender age of 11. Oliver De Coque learned how to play the guitar from a Congolese guitarist living in Nigeria at the time. De Coque was an apprentice of juju musicians and was locally known when he was a teenager.
His debut album, "Messiah Messiah" was released in 1977. During his music career which spanned several decades, Oliver De Coque recorded 93 albums. Many of his songs blended with traditional Igbo harmonies. In addition to his solo work, he also played with the Igede International Band led by his brother, Eugene.
Oliver De Coque had four sons named Solar De Coque, Safin De Coque, Edu De Coque and Ikenna Akanite. He was awarded an honorary degree in music from the University of New Orleans before his death. He died on June 20, 2008, after suffering a sudden cardiac arrest. He was aged 61.
9. Bright Chimezie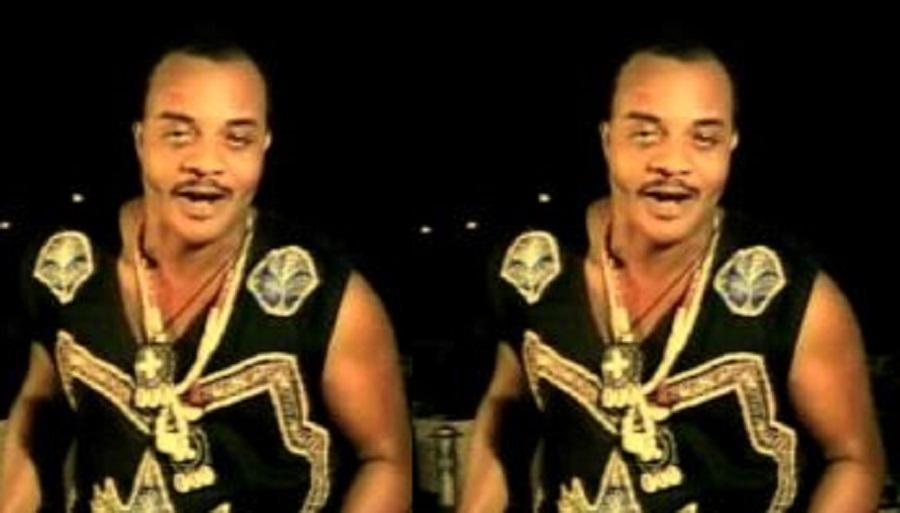 Bright Chimezie, also known as Okoro Junior, was born on October 1, 1960. He is a musician from Abia state, Nigeria. In the year 1979, after completing his secondary school education, Bright Chimezie moved to Lagos to pursue a career in music. There, he played with various bands and clubs before he joined Customs and Excise Dance Band and became their assistant band leader and lead vocalist. In 1985, he released his first album which shot him into the limelight. Following the success of the album, Bright Chimezie formed his own band called The Zigima Movement.
Bright Chimezie's music style became known as the Zigima sound which became a popular genre in Eastern Nigeria in the 80s. The Zigima sound is a mix of traditional Nigerian music and Igbo highlife fused with chanted vocals. He used it to revolutionize the music structure of Nigeria with lyrics focusing on social issues affecting the country. Bright Chimezie is happily married to Chinyere Chimezie and they have five children together. His children are named Chukwuemeka, Kelechi, Chukwudi, Chinemeze and Chidinma.
10. Prince Nico Mbarga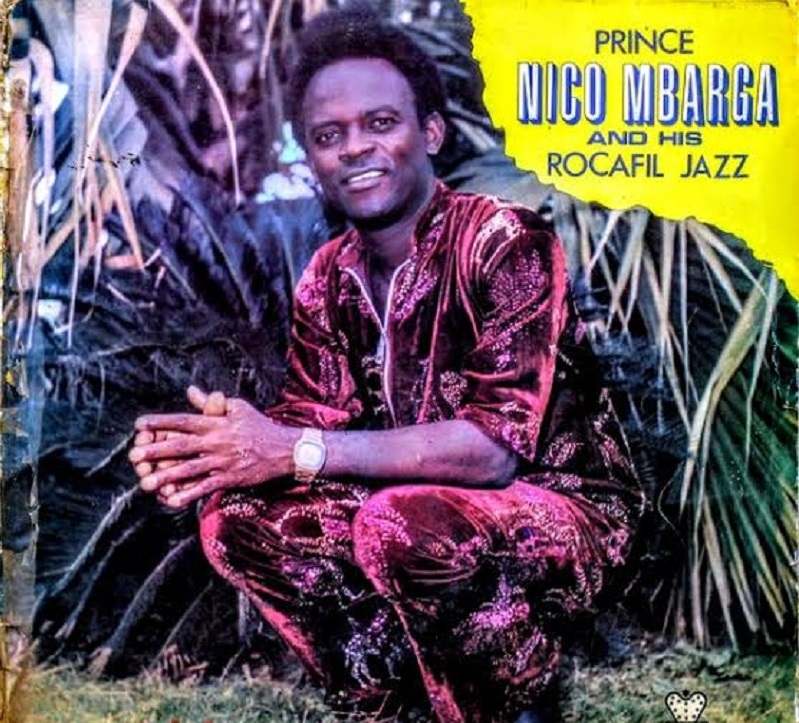 Prince Nico Mbarga was a Cameroonian-Nigerian highlife musician born to a Nigerian mother and a Cameroonian father in Abakaliki, Nigeria. He was born on January 1, 1950.
One of Mbarga's hit songs "Sweet Mother" which he released in 1976 sold over thirteen million copies. Nico Mbarga created a unique blend of Nigerian and Congolese guitar playing and uplifting highlife rhythms. He formed his own group called the "Prince Nico Mbarga and his Rocafill Jazz" to perform in Onitsha. The band released nine albums.
Prince Nico Mbarga died in a motorcycle accident on June 23, 1997, in Calabar while trying to buy spare parts for his car along the busy Mayne Avenue Road. He was survived by ten children; Nico, Descrow, Estelle, Joan, Pauline, Lillian, Lucy, Lionel, Nicoline and Slimphilz. Sadly, Pauline died of a brief illness in 2011, leaving nine remaining children