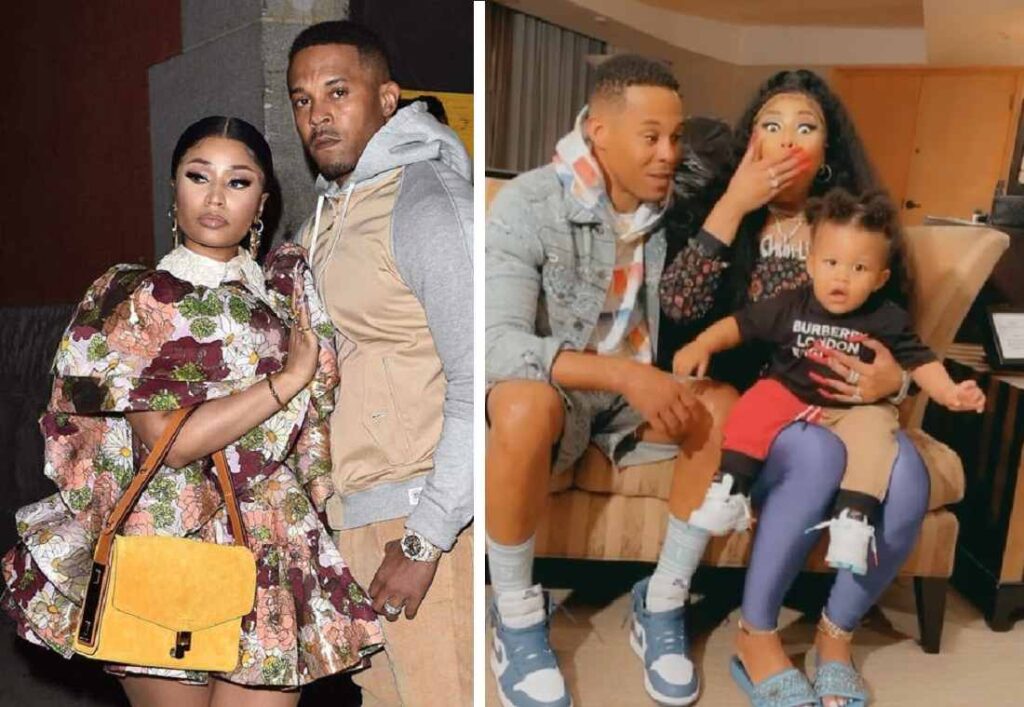 Who is Nicki Minaj?
Nicki Minaj is a Trinidadian-born rapper, singer, songwriter and actress. She is popularly known for her hit songs like "Super Bass", "Your Love", "Anaconda", etc. Nicki Minaj has been dubbed the "Queen of Rap" in some reports.
Nicki Minaj's childhood and parents
Nicki Minaj's full name is Onika Tanya Maraj. She was born on December 8, 1982, in St James, Port of Spain, Trinidad and Tobago. She is the second child of two children born to her parents: Mr Robert Maraj and Mrs Carol Maraj. In addition to her two brothers, Nicki also has two other half-siblings. As of July 2022, Nicki Minaj is 39 years old.
The rapper was raised in Queen's New York City, reportedly in a troubled home alongside her four siblings named Jelani Maraj, Micaiah Maraj, Brandon Lamar and Ming Maraj.
Nicki Minaj's father was a drug addict who later changed after he was taken to rehab. He reportedly burnt down their house in December 1987 in an attempt to murder his wife. He was a financial executive and a part-time gospel singer before he was reportedly killed in a planned accident. Nicki's mother was also a gospel singer of Afro-Trinidadian ancestry and she also worked as a payroll accountant during Minaj's youth.
Minaj made it known that she didn't grow up in a strict environment as she had an abortion after being raped at age 15. According to reports gathered by DNB Stories Africa, Nicki Minaj attended Elizabeth Blackwell Middle School before she proceeded to Fiorello H. LaGaurdia High School to study music and acting.
Nicki Minaj's siblings
Nicki Minaj has a total of four siblings. They are:
Jelani Maraj
Brandon Lamar
Micaiah Maraj
Ming Maraj
a. Jelani Maraj
Jelani Maraj is Nicki Minaj's older brother. Jelani made headlines in 2020 after he was sentenced to 25 years in prison for raping his 11-year-old step-daughter in his home in Long Island.
b. Micaiah Maraj
Micaiah Maraj is Nicki Minaj's younger brother. It is known that Nicki Minaj and Micaiah share a close relationship and she fondly calls him "Caiah".
c. Brandon Lamar
Brandon Lamar is Nicki Minaj's half-brother from her mother's side. Like his sister, Brandon Lamar is also a musician and a rapper.
d. Ming Maraj
Ming Maraj is Nicki's half-sister from her father's side. Nobody knew about Nicki's little sister, Minaj, until in 2013 when she posted her photo on Twitter.
Nicki Minaj's marriage and wedding
As of July 2022, Nicki Minaj is happily married to her husband Kenneth Petty and their union is blessed with one child. The couple got married in October 2019 in a low-key wedding ceremony.
Nicki's marriage was heavily criticized due to her husband's sex offence allegations and charges. Apparently, it didn't go down well with some members of her fans and the public that Nicki could get married to such a person. However, the "Queen of Rap" has made it known that she and Kenneth were high school lovers and childhood friends, adding that he is a good man despite all the allegations against him. She even had to retire (temporarily) from music, claiming that she wants to focus on building her family.
There are reports that Nicki Minaj and Kenneth Petty have known each other since childhood but they started dating in December 2018 after they reunited at a thanksgiving ceremony in New York. They dated for 10 months before tying the knot in a secret wedding ceremony on October 21, 2019.
About Nicki Minaj's husband
Kenneth Petty is the lawfully wedded husband of Nicki Minaj and the father of her child. He was born in Queens New York on April 7, 1978. The 44-year-old father is also known as "Zoo". He works within the music industry and has appeared in two of Minaj's music videos including "Megaton" and "Hot Girl Summer".
He was arrested in 2019 in California for failing to register as a sex offender since he had once been convicted for an attempted rape case in 1995. He had relocated to California after he and his wife got married. He pleaded not guilty to the charges and he was released on a $20K bond and had to wear an ankle monitor and follow a strict curfew.
According to reports sighted by DNB Stories Africa, Petty was convicted of first-degree attempted rape of a 16-year-old girl in 1995 in New York and was imprisoned for 4 years. He was also convicted in 2006 for first-degree manslaughter and he was imprisoned for another 7 years before he was released in 2013.
According to some reports, Kenneth Petty was allegedly in a relationship with someone named Noelle before he started seeing Minaj and it is also said that he has fathered about five children, though their identities and information remain unknown.
List of Nicki Minaj's boyfriends
Before her marriage to Keneth Petty, Nicki Minaj has been romantically linked with the likes of Safaree Samuel, Drake, Meek Mill, Nas, and Eminem. She at one time even claimed to be bisexual but later reversed the statement in an interview, stating that she deliberately said that to gain attention.
Safaree Samuels and Nicki Minaj reportedly dated from 2000 to 2014.
Drake was speculated to be dating Nicki Minaj in 2014.
Nicki Minaj dated Meek Mill from 2015 to 2017, according to reports.
Nas and Nicki Minaj reportedly dated for six months in 2017.
Eminem reportedly had an affair with Nicki Minaj in 2018.
About Nicki Minaj's relationship with Safaree Samuels
Safaree Samuels is a Jamaican-American rapper born on July 4, 1981. His full name is Safaree Lloyd Samuels and he is 41 years old as of 2022.
Nicki Minaj reportedly dated Safaree Samuels at the early stage of her music career in the 2000s. They were even rumoured to be engaged at one point after they were spotted wearing matching rings on their wedding fingers. However, they went their separate ways in 2014, after reportedly dating for over a decade. Their relationship was kept on the low up until their break up which was quite messy and filled with drama.
The ex-lovers accused each other of cheating, lying, and stealing and they were always shading each other on Twitter. Safaree Samuels went as far as releasing a rap song to taunt his ex-lover. According to Nicki Minaj, the messy breakup left her emotionally unstable.
Safaree Samuels on his path made it known in a 2015 interview that he had to walk away because he started feeling disrespected. He claimed that Nicki Minaj used and dumped him after reaching the peak of her career.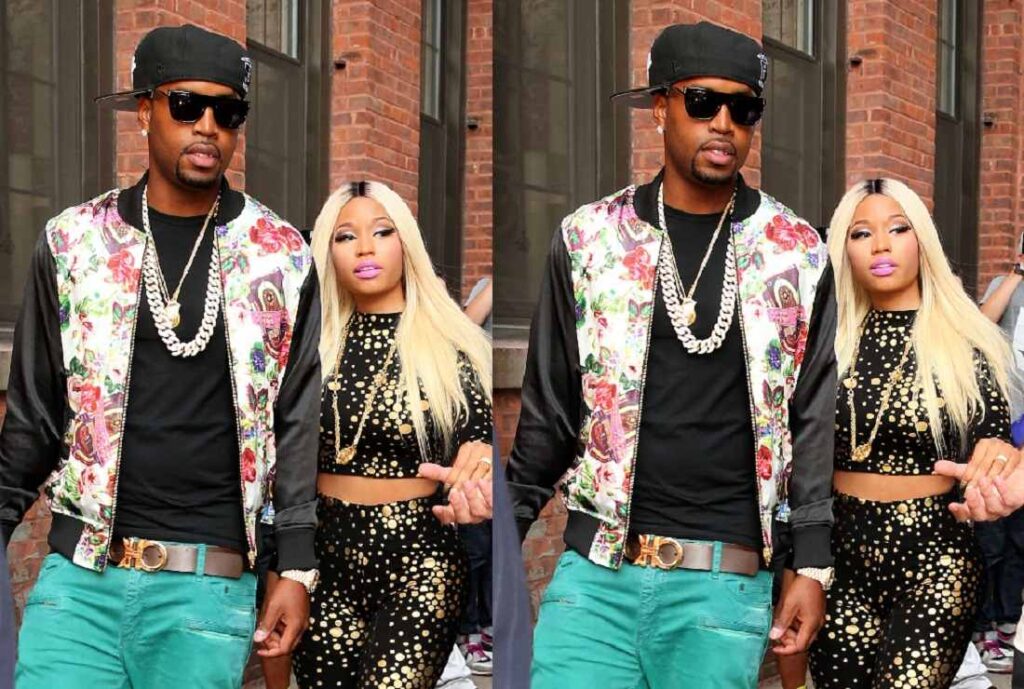 About Nicki Minaj's relationship with Drake
Nicki Minaj was speculated to be romantically involved with Drake after she ended things with Safaree Samuels. Drake has constantly and publicly confessed his love for Nicki at that time and even suggested that he wanted to marry her. Nicki also played her part in fuelling the rumours as she gave Drake a lap dance in the video of her hit single "Anaconda". However, neither of them confirmed if they ever dated.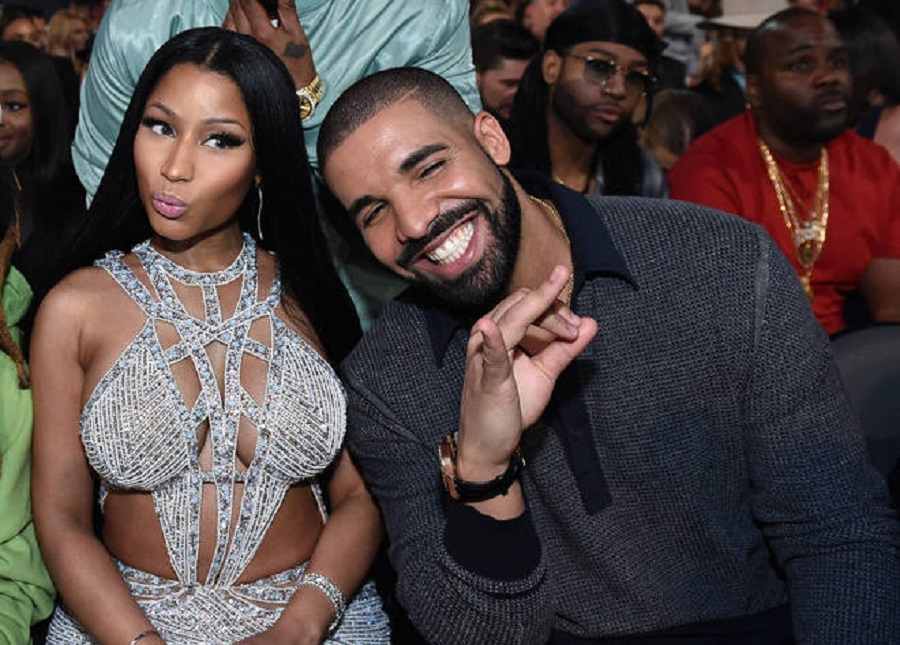 Nicki Minaj's relationship with Meek Mill
According to reports, Nicki Minaj started dating Philadelphia-born Meek Mill in 2015. The two reportedly dated for about two years before ending things in 2017. Nicki initially claimed that they were friends until Meek Mill went public with the relationship. The ex-lovers sparked a series of engagement rumours before they separated in January 2017. The exact reason for their breakup remains unknown, though some reports cite communication issues.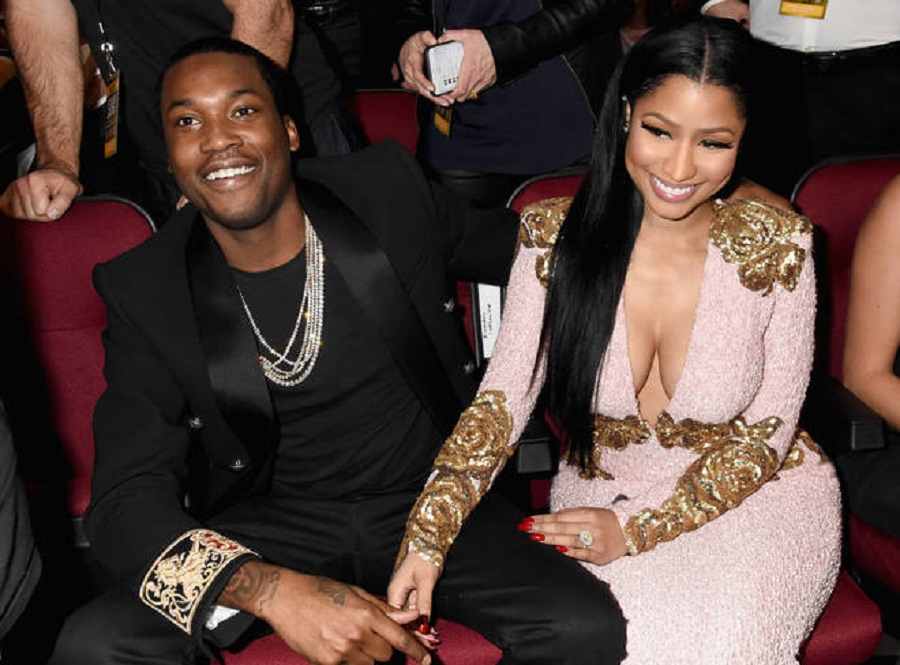 About Nicki Minaj's relationship with Nas
Nas is another rapper that was speculated to be romantically involved with Nicki Minaj. The two sparked dating rumours in 2017 after she ended things with Meek Mill. The rumour was intensified after Nicki posted a picture of herself and Nas cuddling on a dinner date. She also admitted that she had sleepovers at Nas' place and they both took a picture together at the NBA Awards in June 2017. However, neither party ever confirmed the reports of them dating. Some reports stated that Nicki Minaj and Nas dated for six months in 2017.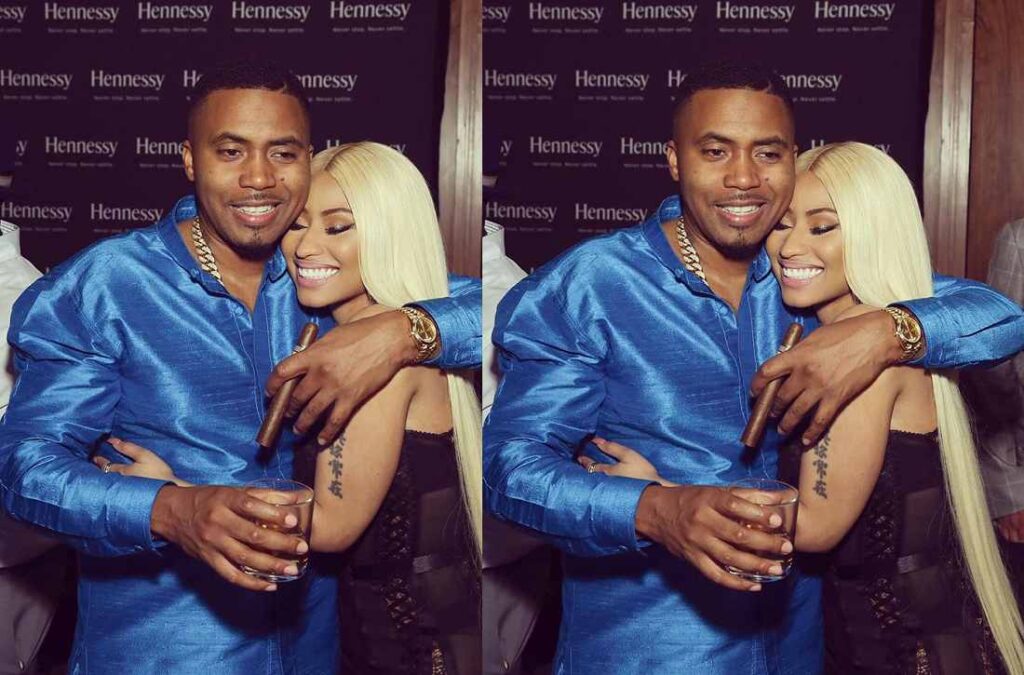 Nicki Minaj's relationship with Eminem
Eminem was the last person Nicki Minaj was rumoured to have dated before her marriage. Nicki and Eminem sparked dating rumours in May 2018 after she constantly flirted with him online and even teased the curiosity of her fans about them.
She rapped about Eminem in one of her songs and even gave an affirmative answer to a fan who asked if she was dating him. Eminem also went as far as giving her a shout-out during one of his stage performances. However, just like most of her speculated affairs, Nicki Minaj never openly confirmed if she and Eminem were ever an item. The rumours died off naturally after her engagement to Kenneth.
About Nicki Minaj's children
As of July 2022, Nicki Minaj is the proud mother of one child – a boy. She had the child on Wednesday, September 30, 2020, in Los Angeles and he is almost years old.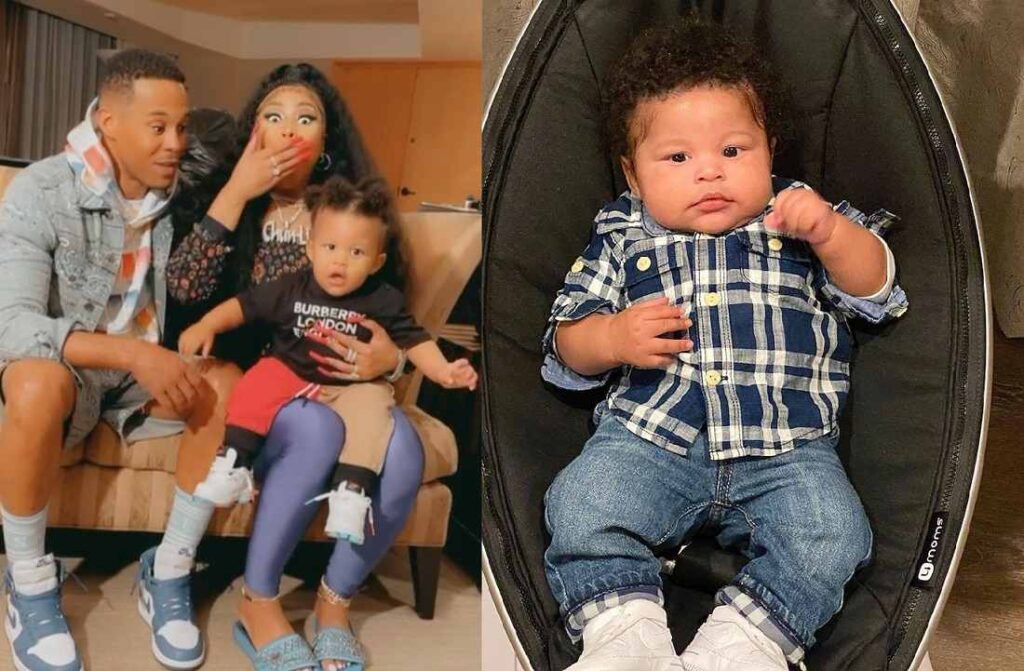 Nicki Minaj's son's name
As of June 2022, Nicki Minaj has not disclosed the official name of her son but she often addresses him as "Papa Bear" while her fans have come up with the name "Simba" for the boy.
Nicki Minaj first announced that she was expecting a child in July 2020 by posting a picture of her baby bump on her IG page. The child finally arrived in September. Her husband even had to get special permission to be present at the birth of the child since it was during his curfew hours. Nicki Minaj rarely shares pictures of her son and information about him is still scarce in the media, probably because the boy is still very young for media exposure.