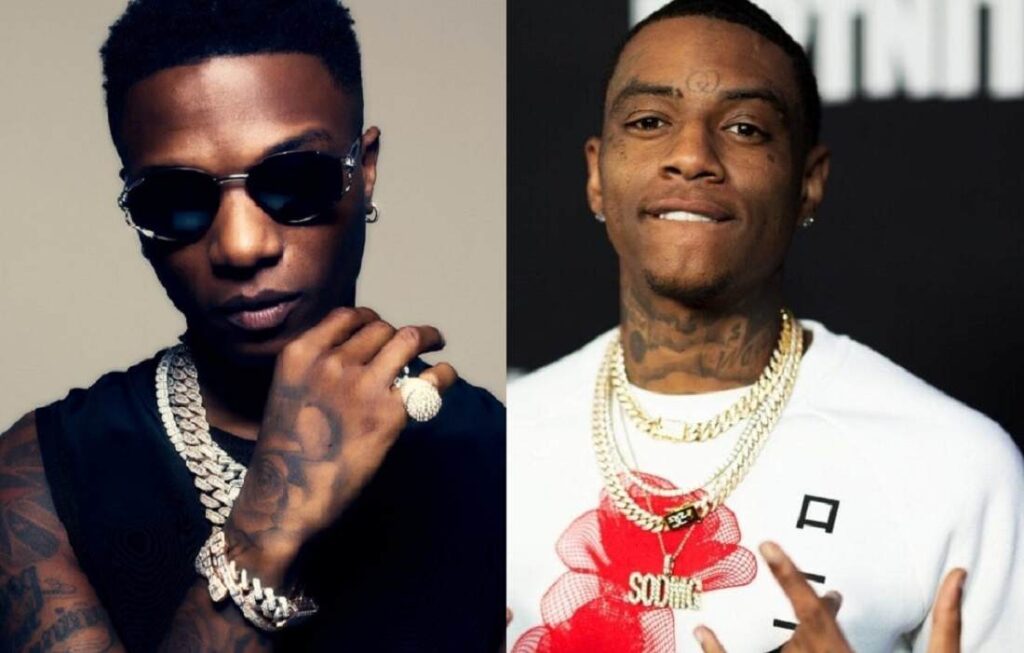 American rapper and record producer Soulja Boy has stirred some drama on social media after he fired back at Wizkid over a tweet Wizkid made 12 years ago.
In the over a decade-old tweet, Wizkid described Soulja Boy as "wack".
12 years ago, precisely on May 11, 2020, Wizkid posted:
"I swear soulja boy is wack! jeeeezzzzz!"
Apparently, Soulja Boy missed the tweet and it took him 12 years to finally see it. Despite how old the tweet is, Soulja Boy still blasted Wizkid over it.
Quoting the tweet, he wrote:
"Ya mama Wack. Shut ya btch a* up."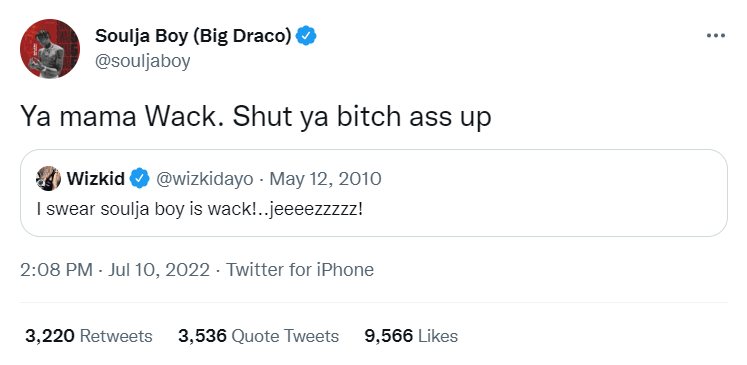 Brief Soulja Boy Biography
Soulja Boy is a popular American rapper and record producer. His real name is DeAndre Cortez Way and he was born on July 28, 1990, in Chicago, US. As of July 2022, Soulja Boy is 32 years old. Some of Soulja Boy's popular songs include "Crank That", "Kiss Me Thru The Phone" and "Pretty Boy Swag". Soulja Boy is the founder and CEO of his own personal record label called Stacks on Deck Entertainment (SODMG).