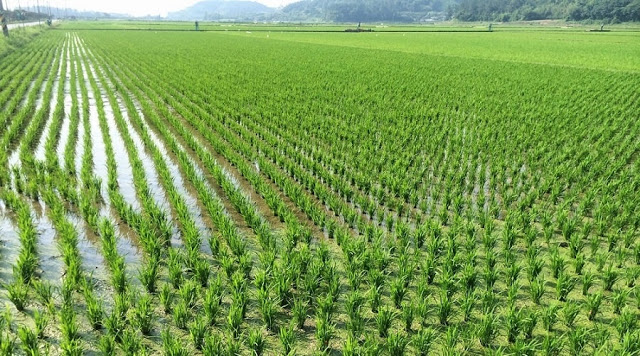 Nigerians consume more than 5 million metric tons of rice every year, with a significant portion of its consumption needs sourced from imports.
Rotimi Williams, an ambitious 35 year-old Nigerian entrepreneur and rice farmer, is on a quest to change that.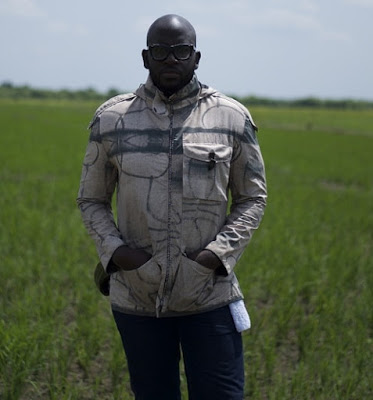 Rotimi Williams on his rice farm
Williams, a former journalist, is the owner of Kereksuk Rice Farm, the second largest commercial rice farm in Nigeria by land size.
His farm, which is situated in Nasarawa state in northern Nigeria, currently sits on 45,000 hectares and employs more than 600 natives of Nasarawa.
Read his inspiring story here:
I attended King's College in Lagos. After attending secondary school at King's College I proceeded to obtain my first degree at University of Aberdeen where I graduated with a degree in Economics. I also obtained a Master's Degree in Economics from the same institution. My quest for more knowledge led me to enroll for yet another Master's Degree at the School of Oriental and African Studies, London where I gained an MSc. in Finance and Development Studies.
Upon graduation, I landed a role as an analyst at the European Economics and Financial Centre in London. Afterwards, Euromoney Magazine employed me, where I covered the African space. I would say that this is where my journey truly started.
While at Euromoney, I had the opportunity to travel around a few African countries. These trips exposed me to countries like Kenya, Rwanda, Uganda, South Africa, Zambia and Ghana. A common thread amongst the aforementioned nations is agriculture. Agriculture is at the very core of these countries and this got me thinking. After a few more trips, I decided to move back to Nigeria and sink my teeth into the agricultural space. Nigeria remains the largest economy in Africa from both a GDP perspective and also the strength of the size of our population.
Upon my arrival back in Nigeria, I got a job at a premier bank where I was promised to sit on the agriculture desk – my hope was that I would gain enough knowledge of the Nigerian agricultural industry and develop myself from there.
Unfortunately, the agricultural desk at the bank never quite achieved its set goals. I pushed hard for the bank to adopt policies and gain inroads into the agricultural industry, but my attempts were somewhat frustrated. I sincerely feel that the bank wasn't quite ready to launch fully into the agricultural space.
As my frustration grew, I decided to quit banking and planned to go it alone into agriculture. Frankly, my decision led to a challenging sojourn as attempts to raise funding with my partner proved difficult. We started a Structured Trade and Commodity Finance company. After a while I started consulting for small agriculture companies seeking to raise capital both locally and internationally.
Two years had passed and we still had no funds, so I made an offer to the farm owner, that with a 50-50 split, I would develop the farm with both personal funds and external funding. He agreed and that's how I became part owner of 17,296 hectares of farmland.
Knowing that agriculture would become the integral area of focus in Nigeria, I was bullish and ramped up the land to 55,000 hectares. I later parted with my partner as a result of unaligned views and strategy. I maintained 45,000 hectares for myself and today we have started producing, with our quality paddy being sold to major milling companies in Nigeria. However, I must add the following, I often have people ask how I learned about farming, as everyone thinks you need a special degree in agriculture to be a farmer, but I always tell them the truth, I learnt it all on Google. I downloaded every article I could find on rice production, consumed it and then practiced it in the fields.
Frankly, my experience working alongside indigenes [natives] of Nasarawa state has been exceptional. I have learnt over the years that if you approach people with respect even more so while one seeks to set up a business venture. Having a healthy sense of community makes all the difference in attaining one's set objectives. I lean heavily on the wisdom and cultural approach of the indigenes to carry out farming on such a scale here in Nasarawa.