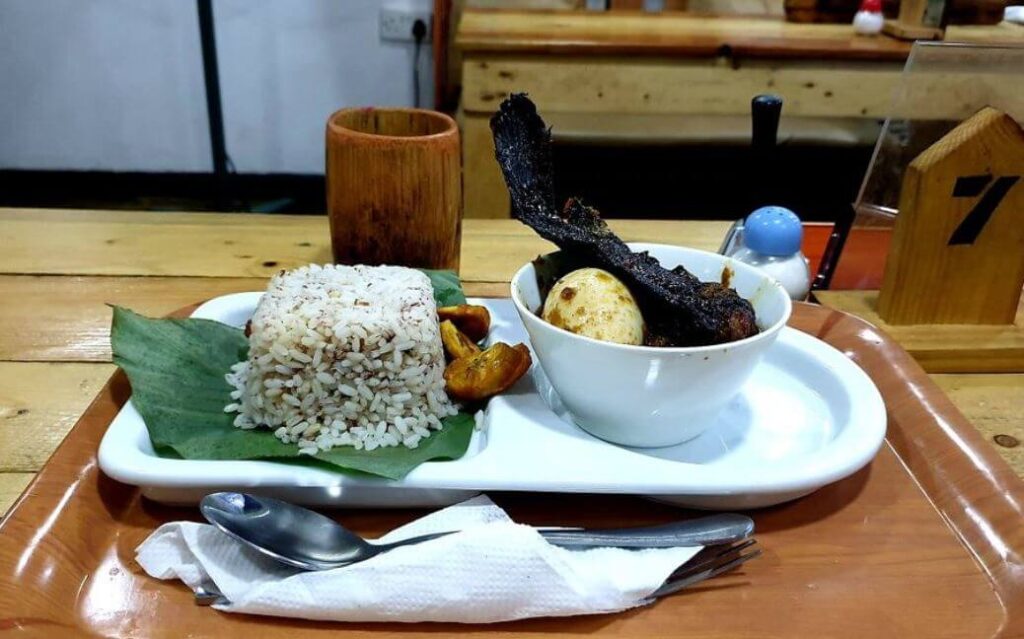 Almost every resident of Surulere, Lagos and its environs – Yaba, Ojuelegba, Costain, etc – would know of one great place eat Ofada rice called Ofada Boy. But anyone who has ever been to the famous restaurant would know that Ofada Boy offer more than ofada rice.
Ofada Boy Restaurant is over 10 years old. It was founded in 2009 by Tobi Fletcher, an indigene of Ofada Town in Ogun State, Nigeria. Tobi Fletcher, the CEO of Ofada Boy, studied Microbiology at the Olabisi Onabanjo University (O.O.U) in Ogun State.
Where is Ofada Boy Resttaurant located?
Ofada Boy is a popular restaurant in Lagos, located at 1 Mba Street, Surulere, Lagos. If you are using a cab or driving, getting to Ofada Boy restaurant is fairly easy. Just input the exact address of Ofada Boy in Google Maps and follow the direction which is pretty straighforward.
If you are using a public bus, locating Ofada Boy will depend on where you are coming from. My best advise is to just find your way to either Stadium or any other point in that side of Surulere (not the Aguda side) or Ojuelegba and pick a bike straight to number one Mba Street. Almost every bike man will know the place. The fare shouldn't be more than N300.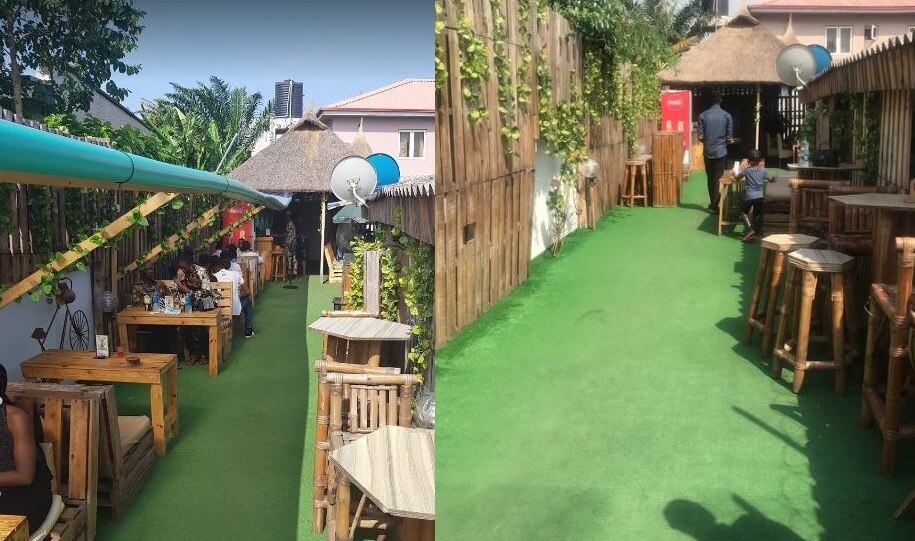 Ofada Boy Menu
Before 2018, when the restaurant was just starting to get known, Ofada Boy offered just a handful of options in their menu, mainly ofada rice in about five categories of serving and catfish pepper soup.
That has mostly changed now and today you can have nearly every popular Nigerian meal of your choice at Ofada Boy restaurant, including jollof rice, basmati rice and prawns, ewa agoyin, amala, efo riro, ogbono and other kinds of Nigerian soups.
You can also find grilled snails, pepper soup, smoked fish, peppered goat meat (asun), palm wine and a host of other recipes. Ofada Boy has a special way of frying their plantains that makes it taste really great.
Chapman and other cocktails are also available.
Ofada Boy Prices
The price for a serving of ofada rice at Ofada Boy restaurant depends on the class of ofada rice you are having. Each class or category is basically the same ofada rice and stew with different add-ons.
Check the table below for full list of prices at Ofada Boy restaurant:
| | | |
| --- | --- | --- |
| Class | Content | Price (N) |
| Ofada Classic | Ofada Rice, Meat (Assorted), Beef (Eran), Ponmo, Egg (Optional), Plantain | N1350 |
| Ofada Premium | Ofada Rice, Meat (Assorted), Beef (Eran), Ponmo, Egg (Optional), Plantain, Moi-moi | N1600 |
| Ofada Deluxe | Ofada Rice, Bush Meat or Snail or Smoked Catfish Or Fresh Catfish or Goat Meat, Beef (Eran), Ponmo, Egg (Optional), Plantain | N2000 |
| Ofada Royale | Ofada Rice, Bush Meat and Snail or Smoked Catfish or Goat Meat(2 of any of these), Beef (Eran), Ponmo, Egg (Optional), Plantain | N2500 |
| Ofada Yo! | Ofada Rice, Meat (Assorted), Beef (Eran), Ponmo, Egg (Optional), Plantain, Yo-yo fish and prawns | N2550 |
All prices are in Nigerian naira
Other things you will love about Ofada Boy restaurant
a. You will definitely love the traditional Yoruba theme. The decor with its traditional African elements is really nice and appealing.
b. The calm ambiance – Having a meal at Ofada Boy could imitate a feeling of home. You can also opt to sit at the bar area with its bamboo tables and seats and natural fresh air.
c. You can enjoy some games while having dinner with friends. There is ludo and ayo and card games for customers who might want to add an extra spice to their hangout. Ofada Boy Restautrant no doubt makes for great fun hangout in Lagos.
The Ofada Boy indoor eating space is fully air-conditioned and can comfortably seat over 30 guests.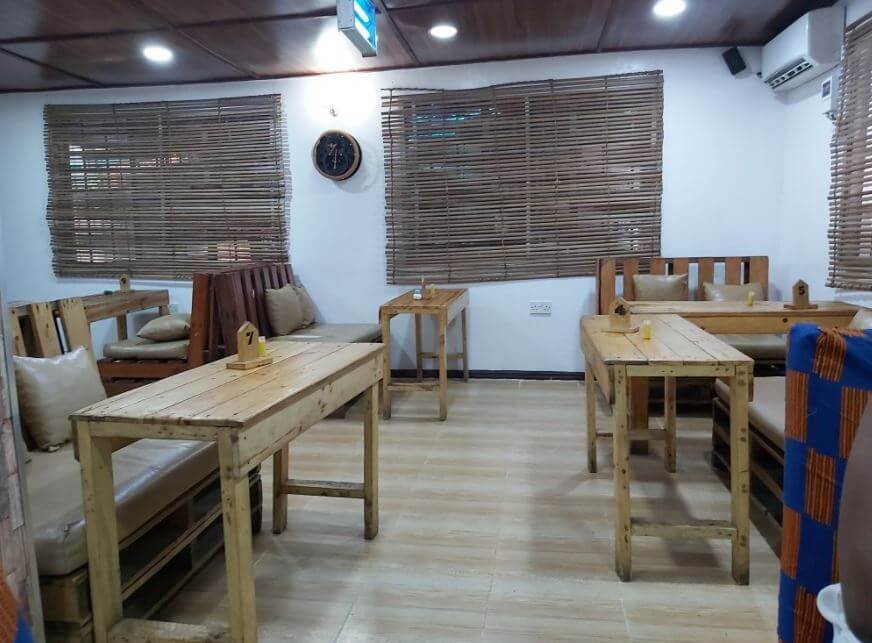 Ofada Boy home delivery
It is good to learn that Ofada Boy offers home deliveries and outdoor services. You can call the restaurant with this number +2347088667382 to make an order. You can also order your meal via the Ofada Boy Instagram page.
Ofada Boy Lows
These are aspects of the restaurant that needs improvement:
a. Small space and poor lighting
b. Customer service on social media
c. Wait time. Sometimes it takes too long to get the food.
d. No parking space. In fact, it is better to visit Ofada Boy in a cab than driving to the place because parking will pose a problem.