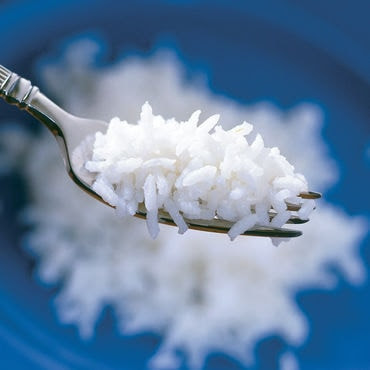 Nigeria has confiscated over 100 bags of "plastic rice" smuggled into the country by some devious businessmen, the customs service says.

Lagos customs chief Haruna Mamudu said the fake rice was intended to be sold in markets during the festive season.
He said the rice was very sticky after it was boiled and "only God knows what would have happened" if people ate it.
It is not clear where the seized sacks came from but rice made from plastic pellets was found in China last year.
Rice is the most popular staple food in Nigeria.
A total of 102 sacks, each containing 25kg of fake rice, was seized.
Investigations are under way to establish how much of the contraband rice that has already entered the market.
The customs official called on "economic saboteurs who see yuletide season as a peak period for their nefarious acts to desist from such illegal" business activity.
One suspect has already been arrested in connection to the fake rice.

According to the News Agency of Nigeria, the federal operations unit in Ikeja made the discovery of the plastic rice branded "Best Tomato Rice" with no manufacturing date.
***
EDIT:
Statement by the National Agency for Foods and Drugs Administration and Control (NAFDAC) refuted this report.
According to NAFDAC, the seized product is not plastic but is contaminated with micro-organisms
above permissible limit, hence
unsatisfactory for human consumption.