A painting by Njideka Akunyili Crosby, daughter of late Dora Akunyili recently sold for a whopping $1.1 million.

The 2012 painting 'Drown', an innovative style of painting depicting two lovers in an embrace, sold for $1.1 million at Sotheby's contemporary sale, a personal auction record for the artist.
See the amazing painting below…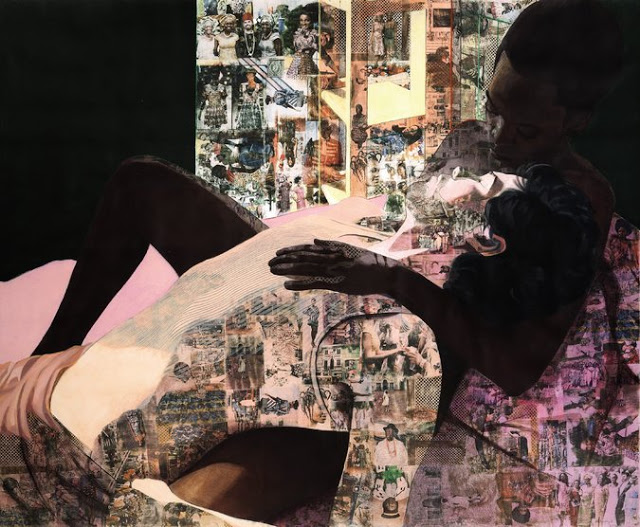 "Drown," by Njideka Akunyili Crosby, sold for $1.1 million
Akunyili negotiates the cultural terrain between her adopted home in America and her native Nigeria, creating works that expose the challenges of occupying these two worlds.
She has created a sophisticated visual language that pays homage to the
history of Western painting while also referencing African cultural
traditions.