by Staff writer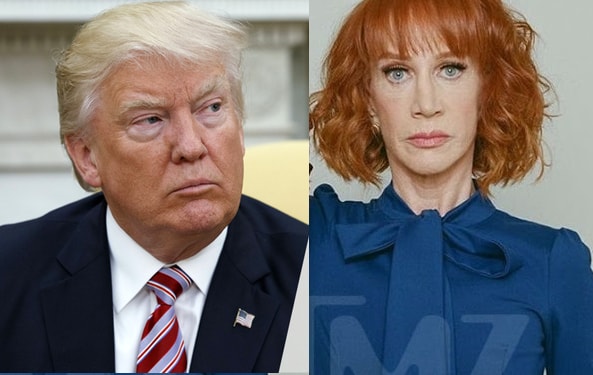 CNN has fired Kathy Griffin from their annual New Year's Eve program, which she co-hosted with anchor Anderson Cooper.

The network made the announcement via Twitter on Wednesday morning.
"CNN has terminated our agreement with Kathy Griffin to appear on our New Year's Eve program," the CNN Public Relations account tweeted.



The termination comes one day after the comedienne posted a photo and video of her holding a fake severed head of President Donald Trump.
She later apologized for the photo, saying it went too far, and removed it.
Trump tweeted about the photo early on Wednesday too, writing that Griffin "should be ashamed of herself."
"My children, especially my 11-year-old son Barron, are having a hard time with this. Sick!" Donald Trump wrote in his tweet.
CNN issued a statement on Tuesday night, condemning Griffin's video and saying that they were evaluating New Year's Eve plans.
Anderson Cooper, who has co-hosted the New Year's Eve telecasts with Griffin for the past decade, said that he was "appalled by the photo shoot Kathy Griffin took part in."
"It is clearly disgusting and completely inappropriate," Cooper wrote.
I guess this will leave Madam Kathy more time to practice her gladiator skills.