by Staff writer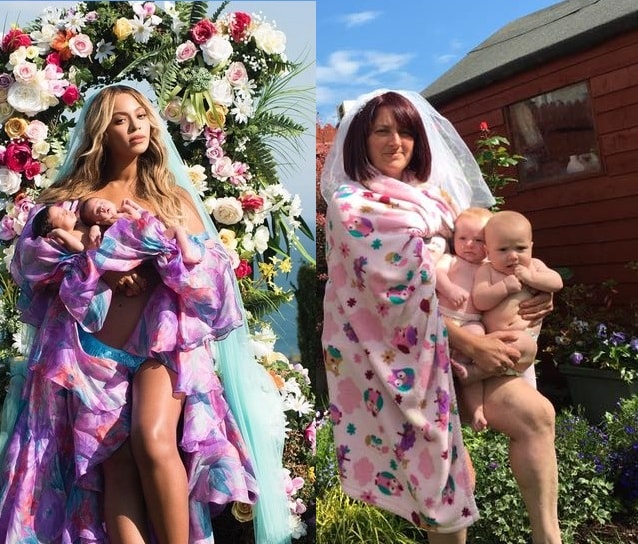 Irish mom, Sharon Kellaway, decided to create her own rendition of Beyoncé's twins' photo and the internet is loving it.


"Love it! This is much better because it's realistic," one Facebook user commented.


"Reality is beautiful! Your photo is far more lovely than hers," another said.


Sharon, 40, who is a mother of five, took to Facebook to share the hilarious photos with her own twins, Zoe and Senan.


"I wonder how many photos Beyoncé had to get through to get the right one," Kellaway wrote on the Facebook post she shared with the photos.


Kellaway said she used the twins' blanket and a veil she found in her 6-year-old daughter's dress-up box as props for the pictures.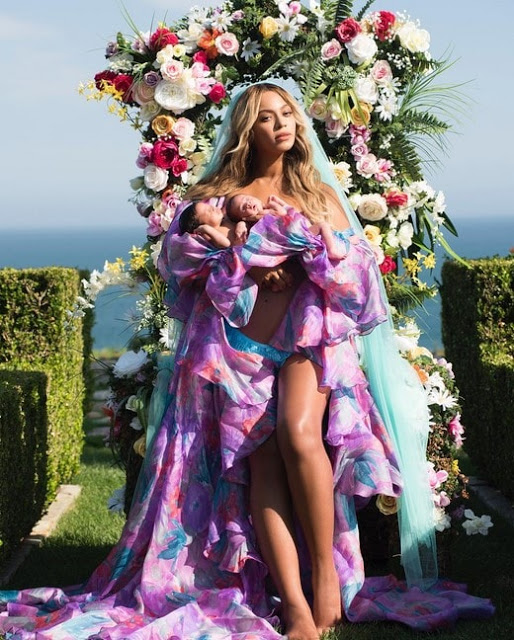 Beyoncé's photo.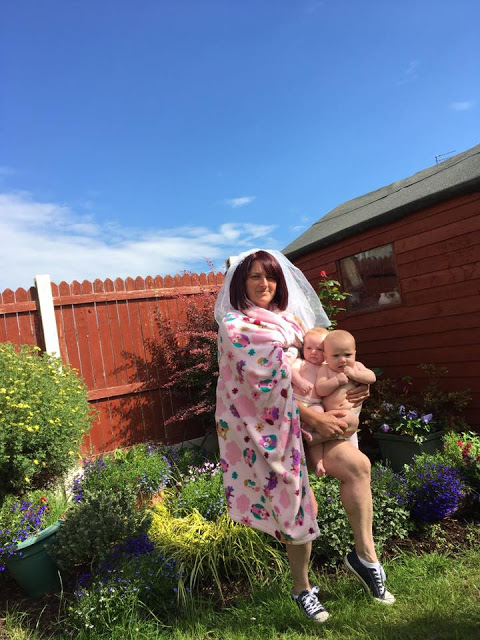 Sharon Kellaway's photo




Kellaway said the photos, which were also taken by her 6-year-old daughter in the family's backyard, were intended as a joke.


"Twas just a bit of crack for my friends," Kellaway told InsideEdition.com in an email.


She also said she thought the photoshopped pictures of the superstar with her newborns were not the greatest example of what it is really like to have twins.


"Beyoncés photos were just so unrealistic. Quite fond of her as a celeb but come on that's not reality! She will never know the reality of twins," Kellaway said, alluding to the fact that the Grammy-award singer will always have more than enough help with the children.


Kellaway said she wasn't expecting the photos to go viral, but since she shared them, they've been liked over 800 times.


"I thought it would be seen by family and friends only. Then they asked me to make my posts public and it spiraled from there," Kellaway added.


Kellaway also told FOX 29 that she plans on giving the blanket and veil used in her recreation to a cancer charity to be auctioned.


She hopes to help someone in need with all of the unexpected media attention.