by Staff writer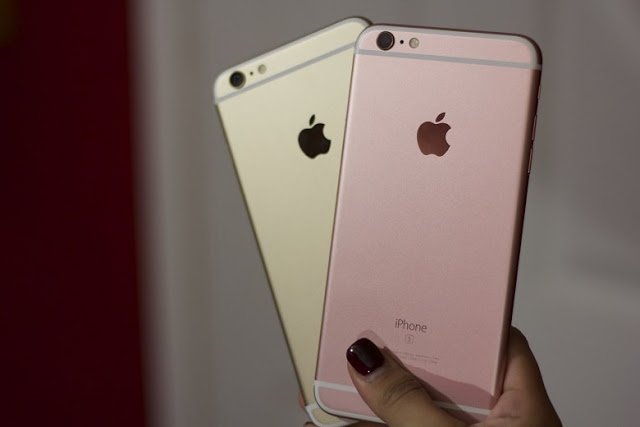 One woman's rose gold iPhone saved her life during the horrific Las Vegas shooting Sunday night.

The woman, who has not been publicly identified, showed her cab driver her damaged phone after the horrific attack that left 59 people dead and 527 injured during a music concert on Sunday night, KLAS reported.
A photo of the pricey and popular device shows the back of the iPhone completely shattered after being hit by a single bullet.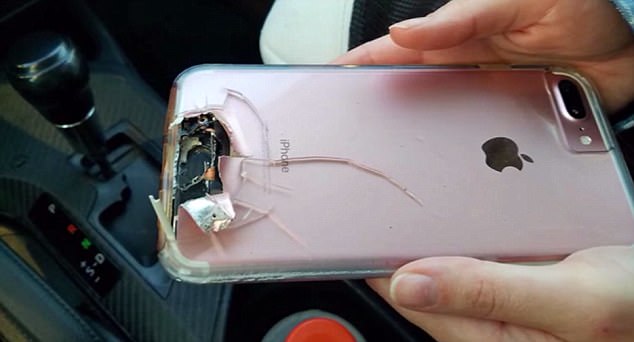 The iPhone was completely shattered by a bullet during the attack, but the woman was unharmed.

It's unclear how or where the woman was holding the phone while fleeing the scene of the worst mass shooting in U.S. history.
Gunman Stephen Paddock, 64, died from what's believed to be a self-inflicted gunshot wound.
Police say Paddock started firing down on the crowd of 22,000 people at the concert from the 32nd floor of the Mandalay Bay Hotel and Casino.
His motive for the horrendous attack is being investigated by police and federal authorities.
It took police 72 minutes to zero in on Paddock's hotel room on the 32nd floor of the Mandalay Bay Hotel and Casino across the street from the festival.
They say he had cameras set up in the hallway so he would know when authorities arrived.
***
Credit: Mail Online