by Staff writer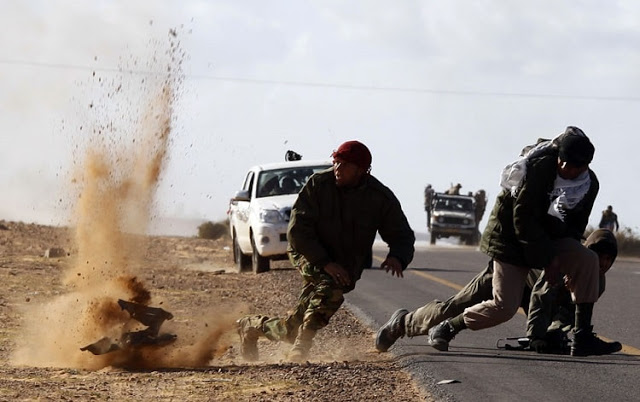 Over 650 intending migrants have returned to Nigeria over the past three months with nothing short of heartbreaking tales.

One of the returnees, 27-year-old Ewere Joseph, who claimed to have been shot in the shoulder while in Libya, narrated his ordeal.
He said:
"Before I left Nigeria, I was working in a tile-making company but the money was too small. One day somebody ask me if I was interested in going to Europe, the man is still here in Benin, I said yes. His name is Christopher, he said I should go and bring N500, 000.
"I rallied round for the money and we set out. He promised that once I got to Libya, he will arrange for me to be taken to Italy. It sounded so convincing when he said it but, when we set out for the journey, I did not know it was going to be hell. I don't need to go to hell any more, I have tasted hell already. I spent one year and six months in Libya. Many things happened there; they killed a lot of Nigerians.
"Many of our women are pregnant for those they cannot identify. My friend died in prison because they always beat us. They used the butt of a gun to hit break my leg. My aim was to go to Italy. When I got to Libya, my sponsor sold me to another Nigerian who was using me for manual labour and I had no choice. I made attempt twice to pass the sea but I ended up spending two days on top of water in the first attempt. The rescue team that came did not locate us, but God sent a fisherman to save my life.
"The second attempt I made to cross the sea was when I was now arrested and sent to prison. There is one prison there that the government of Nigeria should go and free Nigerians from; we have about 10, 000 Nigerians there. The prison is called Giyuan. Eight people died in my presence in that prison. Some of the inmates had to break the prison and that was how we escaped and we were taken to deportation camp. And when we got to the deportation camp, they started beating us; we received the same treatment like when we were in prison.
"They will give you bread in the morning and that is all you will eat till the next morning. "I do not regret the journey because it is part of my experience in life. But my advice to my brothers and sisters is that they should not embark on such trip.

"Even from Benin to Kano is very bad, from there we moved to Alghadez, Shaba to Libya. Libya is a very bad country; it is not a place to go. The first thing they did was to ask me to convert to Islam. I told them I will not, that I am a Christian. The beat me with guns and dump me in prison. I wish our government can block the road leading to Libya so that our people will not go there. I weep each time I see our girls suffering, being used as sex slaves and all sorts of abuse"

'How I was shot'

"What happened was that they brought food to us and said we should eat. I refused to eat because they gave people from other countries full bread and gave we Nigerians half bread called Oza. About 400 Nigerians, we said we will not eat.

"They started shooting into the crowd and that was how I was shot. After they shot me, they started beating me, saying I was proving stubborn. One of my friends they beat up had internal bleeding and died in prison. In the desert, seven Hilux vans left for Libya, only one person survived. You will see dead bodies like rats.

"One of us complained of thirst, but instead of giving him water, he was given Tramadol and he collapsed. He was not yet dead but he was buried alive in the desert. If you refuse to proceed on the trip, they will shoot you dead. Many of our people are still there now suffering and dying. Some have gone mad due to stress of the suffering they went through. It is better you suffer in Nigeria than to die in Libya."

Alex Otoide, another returnee, said he witnessed the sale of 20 Nigerian girls in the prison where he was kept.

"They (captors) sold like 20 girls in the night", Otoide said. "It was God that saved me. More than seven people died from hunger and thirst inside the prison where I was kept. The man that took me to Libya left me. I was into road construction in Lagos State but I am from Edo.

"I left Nigeria with N500, 000 but I spent six months in Libya jail after the man that took my money ran away. We were 55 that left for Libya, 25 died in the desert."

One of the girls, Osas Blessing, urged the state government to arrest one Charles who she described as the one deceiving people to go Libya to make money from them.

She said, "I gave Charles N450, 000 but when I got to Libya he increased my fee to N600, 000. He is very wicked. He pushed many of us there. He did not care for human lives. He is a Benin man. He will say 'if you die you die'.

He pushed us into the sea at the wrong time. I heard he just left Nigeria with new passengers for Libya and I think he must be stopped before he ruins more souls.

When we were arrested, they took us to the people in charge of the UN but others were taken to prison.

If you look at those that went to prison, they look like ghosts. The Libyans beat Nigerians a lot".

Henry Uwadiae also narrated:

"I was just passing through Libya, my destination was Europe. The Arabs came and attacked our boat as we were crossing the sea. They took us to prison since August. They maltreated us like animals. After they kidnap you, they start torturing you till you die. They dumped us in prison and beat us every day. We ate bread once in two days. I was into business before I left Nigeria. I left Nigeria with N500, 000. I didn't get to Europe.

"The desert was horrible experience. Many people died in the desert but the traffickers will not tell their parents that they have died. They keep giving people false hope. The videos circulating online that Africans are sold as slaves in Libya are true. I advise our boys and girls hoping to travel to Europe through the desert that Libya is highway to hell".
Credit: Nigerian Vanguard