by Staff writer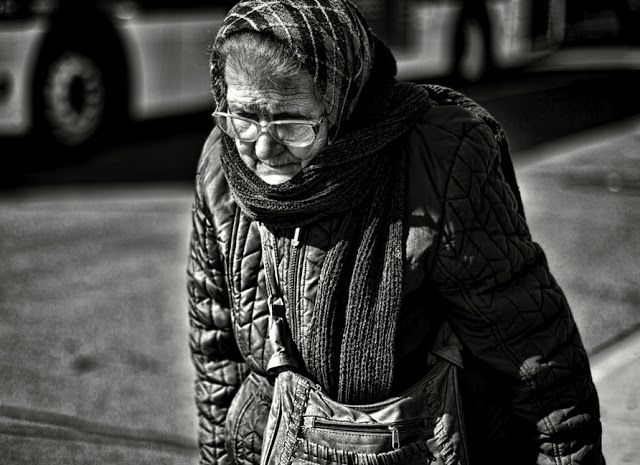 On a cold evening in January 1935, one of the toughest trials in New York City was being conducted.
An old and ragged woman charged with stealing a loaf of bread was brought into the court.

Her face was melancholic, but hidden in that sadness was a deep shame.
The judge asked, "Is it true that you have stolen a loaf of bread?"
The woman bowed her head and said awkwardly: "That's right, Your Honor, I stole the bread! "
The magistrate asked again, "What is your motive for stealing the bread? Were you hungry?"
The woman raised her head, looked at the judge and said, "Yes, I am hungry, but I did not steal the bread for myself. My son-in-law had abandoned his family and my daughter is sick and her two little children are starving. They have not eaten for two days and I could not stand to see them starve. They are still so small, so I stole the bread so that they could eat."
By the time the woman has finished speaking, the entire courtroom has fallen silent.
However, the owner of the shop where the bread was stolen did not agree to forgive. "This is a low-security area, Sir," he said. "She must be punished to set an example for others."
The judge sighed, looked at the woman and said: "Defendant, I have to work in accordance with justice and before the law, everyone is equal. I have found you guilty and you have two options: pay $10 in fine or go to prison for 10 days."
"I accept your judgement, Your Honor, but had I had $10, I wouldn't have stolen in the first place. I agree to go to jail — my only worry now is who to take care of my sick daughter for the period I will be in prison."
The judge looked up and then down. He sighed, reached into the pocket of his robe and brought out a note.
"This is $10 that I will pay for your punishment. In addition, I charge each person in this court 50 cents, which is the penalty for our indifference to the suffering of other members of our community. An old woman should not have to steal bread in order to feed her starving grandchildren. Mr. Bailiff, go collect money and give to the accused."
The next day, the New York City newspaper reported that $47.5 has been sent to the poor woman and that everyone had applauded the judge's verdict.
***
From the popular urban legend: The Bread Thief.