by Staff writer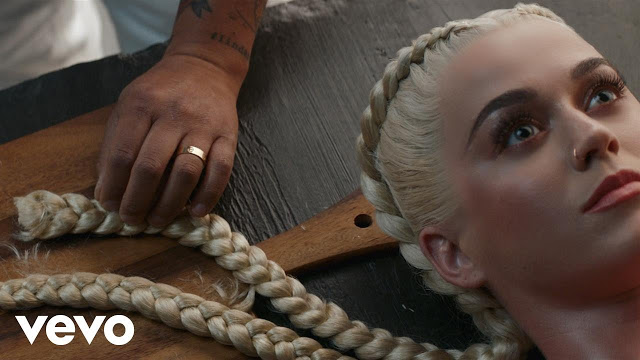 When almost exactly a month ago, Katy Perry dropped the second single from her upcoming fifth studio album Witness, fans were not so impressed.

The track debuted at the surprisingly low position of No. 76 on the Hot 100, and the following week, it has completely disappeared, signifying a huge Katy-sized flop.
Even with the colorful video showing Katy Perry almost sliced and cooked in a special banquet had some people screaming, "Damn it, Katy!"
One fan quickly pointed out that "glorifying cannibalism is not so cool."
However, really surprisingly, the views kept flooding in.
In fact, with now over 74 million views on YouTube and a first-day view count of 16.8 million, Bon Appetit is nothing short of a record-breaker.
According to Variety, the culinary-themed music video was watched 16.8 million times in its first day, setting a new high point for the most clicks in the first 24 hours of video availability on YouTube.
Knowing that YouTube views now factor into where songs rank on the Hot 100, and with the right video, a single can vault up the all-encompassing chart, Bon Appétit might still save itself from elimination and go on to become a smash hit!
Listen to Bon Appetit on the DNB playlist now: