by Miz Tee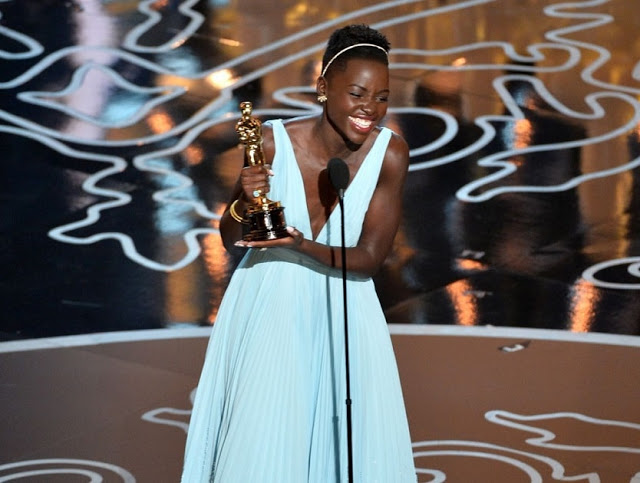 The Academy Awards is Hollywood's biggest night and each event does not go down without its attendant drama.
But some of those drama were so weighty we couldn't easily stop remembering them.

Here are our list of top 10 most talked-about Oscar moments:
1. 1943: Greer Garson's long, long….LONG speech!
You have British-American actress Greer Garson to thank for the 45-second Oscar acceptance speech rule.
Garson, who won the Best Actress award for the movie Mrs. Miniver, began her speech rather humbly by acknowledging the crowd. "Thank you," she said.
"That is really all there is to say; but, as this is after all the opportunity of a lifetime, I hope you won't mind if I try to expand that word just, just a little."
And then for five minutes, at one o'clock in the morning, Garson rambled on and on to the horror of all.

2. 1973: Marlon Brando Oscar snub

Brando was the first to use Hollywood's most prestigious awards show as a political platform.

The actor, who won Best Actor for The Godfather, didn't attend the ceremony. Instead he sent a female Native American activist, Sacheen Littlefeather, to the stage to speak on his behalf.

"He very regretfully cannot accept this very generous award," said Littlefeather, who was wearing traditional Apache dress.

"And the reasons for this being are the treatment of American Indians today by the film industry."

She received a mixture of boos and applause.

Three months later on The Dick Cavett Show, Brando said he didn't regret the decision to reject the award at the height of his career.

"I felt that it was a marvelous opportunity for an Indian to be able to voice his opinion to 85 million people."

3. 1974: A naked man on stage

It took a special person to steal the show from Elizabeth Taylor, but activist/artist/professional streaker Robert Opel managed to do just that.

English actor David Niven was just about to introduce Taylor, who would announce The Sting had won the award for Best Picture, when Opel ran across the stage wearing only his mustache.

"Isn't it fascinating to think that probably the only laugh that man will ever get in his life is by stripping off and showing his shortcomings?" Niven quipped.

Shockingly Opel, 33 at the time, wasn't arrested or even kicked out of the event.
Instead he was gave a post-telecast press conference just like the evening's winners. "You know, people shouldn't be ashamed of being nude in public," he told reporters.
"Besides, it is a hell of a way to launch a career."

But after the infamous sprint, Opel drifted back into obscurity only to surface again in national headlines when he was tragically shot to death in 1979.

4. 1988: Cher's showstopping win

Two years after wearing a shocking midriff-baring frock with matching feathered headdress to the Oscars, Cher rocked another outrageous Bob Mackie creation.
The sheer, spider-web inspired dress overshadowed her endearing acceptance speech for Best Actress for her role in Moonstruck. After tripping over the outfit's shawl, Cher took the stage with just one earring in place.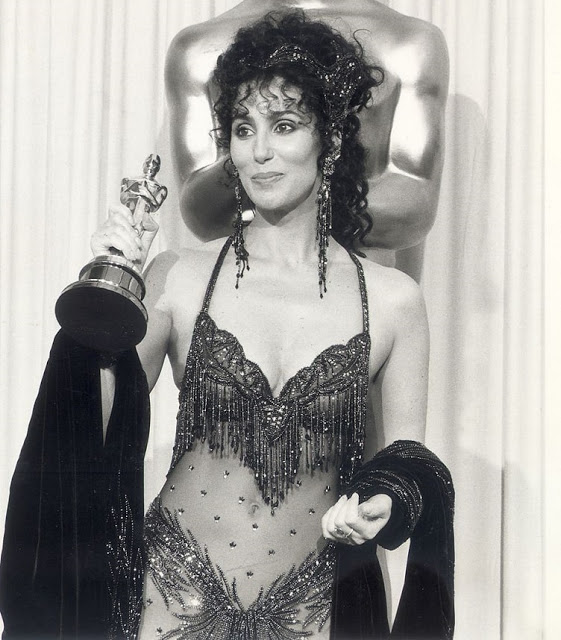 After her win, the singer discussed the dress with reporters backstage. "Bob and I thought about [this dress] for a while. It went through so many changes.
"People were so weirded out about this dress, but I think it's quite appropriate for the evening."

5. Angelina Jolie's 'incest' kiss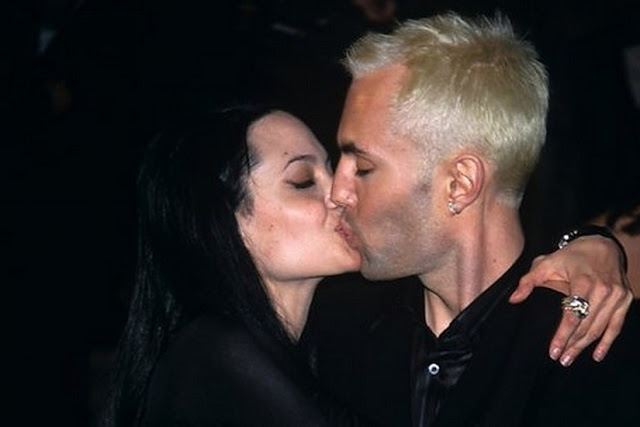 While we all appreciate a good sibling relationship, not many found the lingering mouth-to-mouth kiss Jolie and her brother James shared at the Oscars in 2000 cool.
6. 2002: Halle Berry makes history
Berry's performance in Monster's Ball was extraordinary, but her acceptance speech for her work in the film was unforgettable. To this day, she is the only black woman to win the Best Actress category.
"This moment is so much bigger than me," a sobbing Berry remarked. "It's for every nameless, faceless woman of color that now has a chance because this door tonight has been opened."
But in 2016, at the annual Makers Conference, the actress expressed disappointment over how little that door has actually opened. "To sit here almost 15 years later, and knowing that another woman of color has not walked through that door, is heartbreaking," she said. "It's heartbreaking because I thought that moment was bigger than me. It's heartbreaking to start to think maybe it wasn't bigger than me."
7. 2009: Heath Ledger wins a posthumous Oscar
Ledger's 2008 overdose shocked Hollywood to its core. Seven months later, with the release of The Dark Knight, the actor stunned again with his brilliant performance as Joker. Ledger's family accepted the Best Supporting Actor statuette on behalf of his then-three year old daughter, Matilda, whose mother is Michelle Williams.
"Heath, we both knew what you had created in the Joker was extraordinarily special and had even talked about being here on this very day," said his sister, Kate Ledger. "We really wish you were, but we proudly accept this award on behalf of your beautiful Matilda."
8. 2013: Jennifer Lawrence's fall
On her way to retrieve her Best Actress Oscar for her work in Silver Linings Playbook, Lawrence fell midway up the stairs.
"I was horrified," remembers four-time Academy Award production designer Derek McLane, who was sitting in the audience.
"Thank you…you guys are just standing because you feel bad I just fell but thank you," said the actress who tripped on her gorgeous gown.
9. 2014: Ellen DeGeneres' internet-breaking selfie.
When Brad Pitt, Meryl Streep, Jennifer Lawrence, Bradley Cooper, Jared Leto, and Angelina Jolie all pose for the same picture, it's bound to cause a stir. Presumably that's what host Ellen DeGeneres had in mind when she herded the A-listers into the same shot.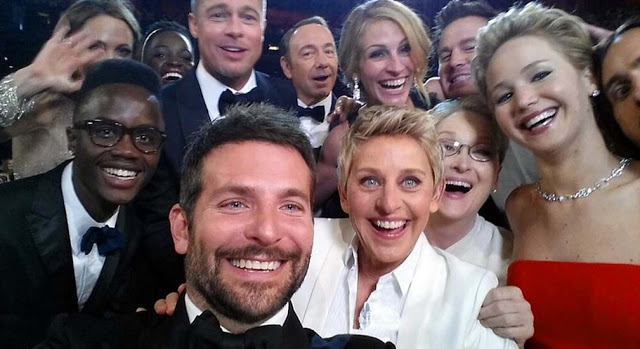 According to Twitter numbers, 37 million people worldwide retweeted the selfie, which in turn caused the site to crash.
10. 2017: Best Picture Award mistake
In 2017, presenters Faye Dunaway and Warren Beatty received the wrong envelope and announce La La Land as winner instead of Moonlight.
A mistake made by PricewaterhouseCoopers accountant Brian Cullinan led to the mix-up and for two minutes and 23 seconds, La La Land was the 2017 Oscar Best Picture winner, and producers Jordan Horowitz, Marc Platt, and Fred Berger gave their acceptance speeches—until Horowitz interrupted to announce Moonlight's win.
It was a surreal, utterly unexpected moment, and the shock on the Moonlight cast and crew's faces as they took the stage said it all.
"Even in my dreams, this could not be true," stunned Moonlight director Barry Jenkins told the audience. "But to hell with dreams, I'm done with it. because this is true." —Julie Kosin.