by Staff writer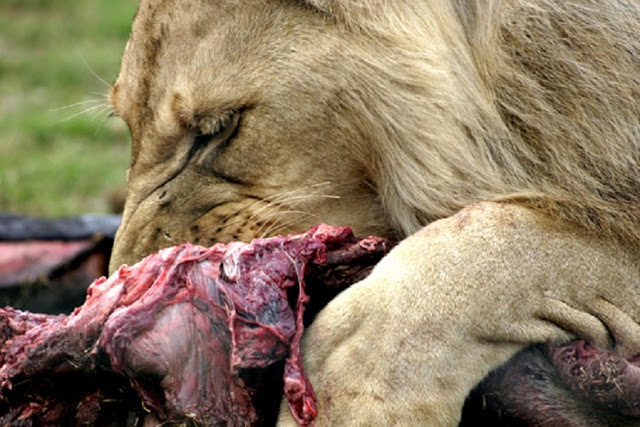 At least two suspected rhino poachers have been mauled to death and eaten by lions on a South African game reserve, officials say.
Rangers discovered the remains of two, possibly three, people in a lion enclosure in the Sibuya reserve, near the south-east town of Kenton-on-Sea.

A high-powered rifle and an axe were also found.
There has been a rise in poaching in Africa in recent years, to feed growing demand for rhino horn in parts of Asia.
In China, Vietnam and elsewhere, rhino horn is erroneously believed to have medicinal properties, even though it is made from the same material as human fingernails.
Sibuya reserve owner Nick Fox said in a statement on the reserve's Facebook page that the suspected poachers entered the reserve late on Sunday night or early on Monday morning.
"They strayed into a pride of lions – it's a big pride so they didn't have too much time," Mr Fox told AFP news agency.
"We're not sure how many there were – there's not much left of them."
The remains were first spotted at 16:30 local time on Tuesday (14:30 GMT).
An anti-poaching team arrived on the scene, where a hunting rifle with silencer, a long axe and wire-cutters – equipment generally used by rhino poachers – were also found.
Several lions had to be tranquilized before the remains could be recovered, Mr Fox added.
Police have been patrolling the area in case any of the suspected poachers survived.
Nine rhinos were killed by poachers in Eastern Cape province, where the reserve is located, this year alone.
More than 7,000 have been killed in South Africa in the past decade.