by Staff writer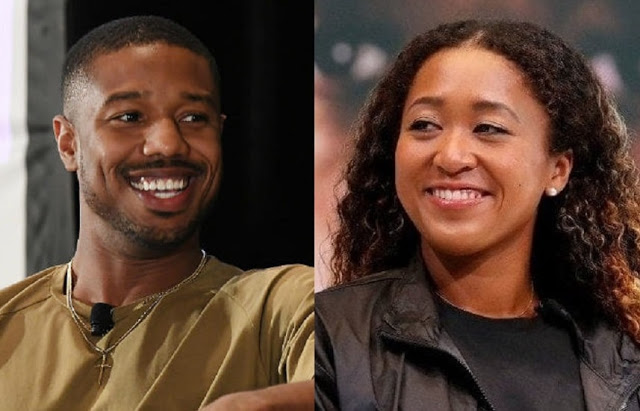 Michael B. Jordan recorded the sweetest message for US Open winner Naomi Osaka after finding out she has a crush on him.
While on The Ellen Show, Naomi told host Ellen DeGeneres that she has a crush on 'Black Panther' actor Michael B. Jordan.

Ellen then texted Michael and he responded with a video message.
The actor congratulated the tennis star and praised her for the way she carried herself with such humility and grace.
"Ellen hit me up and told me she was having you on the show, so I wanted to send my love and support and just say congratulations," Jordan said.
"It's a big moment for you, and the way you carry yourself with such humility and grace, it's really amazing to see."
He also told Osaka to be proud of her achievement and "know that all the hard work, the blood, sweat, and tears that you put into this sport, that you put into your journey, people are finally being able to see."

Jordan concluded: "Keep being great, everybody's watching out — me too."

Osaka defeated Williams in the finals, which took a surprising turn after the latter got into a disagreement with umpire Carlos Ramos.

Williams received three code violations and many people rallied behind her following the game. The 36-year-old also accused Ramos of sexism.

In subsequent interviews, Osaka said she wasn't fully aware of the controversy that was unfolding during the match.

During an appearance on NBC's "Today" show on Monday, Osaka elaborated on how she felt while accepting her trophy on stage.

"I know that it wasn't really — the ending wasn't how people wanted it to be," she said.
"I know that in my dreams I won in a very tough, competitive match. I don't know. I just felt very emotional. I felt like I had to apologize."