by Staff writer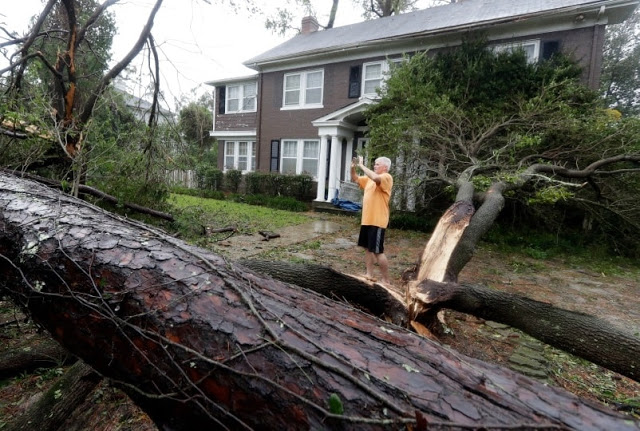 At least 25 people have died from storm-induced incidents as Hurricane Florence smashes through the Carolinas.

According to the National Weather Service, Florence was still massive as at Monday morning, with sustained winds of up to 25 mph.


About 500,000 homes and businesses are still without power in North and South Carolina and the catastrophe has spread to over six states, causing billions of damage.

Forecasters has said as catastrophic flooding continued Monday in the Carolinas, flash flooding and tornado risks are expected as far north as Pennsylvania.

According to authorities, eighteen of the recorded deaths occurred in North Carolina; one of the victims was killed in Virginia after a building collapsed due to a tornado.

President Trump says his administration "will not rest" until the "job is done" in the aftermath of Hurricane Florence.

Mr. Trump is offering his thoughts to the people of North Carolina, South Carolina, Virginia and everyone else who has been affected by the storm.

Speaking to reporters at the White House, Mr. Trump said 20,000 federal personnel have been deployed.

He said they are "putting their lives on the line."