by Staff writer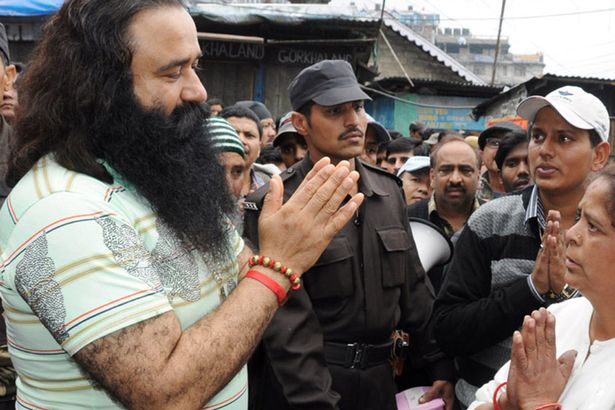 Some 15 years ago, an Indian preacher known as Gurmeet Ram Rahim Singh reportedly convinced 400 men to cut off their own testicles to bring them closer to God.
Gurmeet Ram Rahim Singh, who is head of the socio-spiritual organisation Dera Sacha Sauda, told his 50 million followers to carry out castrations on themselves.

The procedures, which witnesses claim were conducted at a hospital owned by Singh, took place around the year 2000, but those involved only spoke out for the first time after 15 years.
Dubbed 'the guru in bling', Singh has an estimated net worth of £26m and has even starred in Bollywood films.
According to the Sydney Morning Herald, he was charged with conspiracy involving the murder of an investigative journalist in 2002 and several female followers claim he sexually assaulted them but he has never been convicted.

On 25 August 2017, Gurmeet Ram Rahim was convicted of rape by a special Central Bureau of Investigation (CBI) court, while he also faced prosecution for murder and ordering forced castrations.