by Staff writer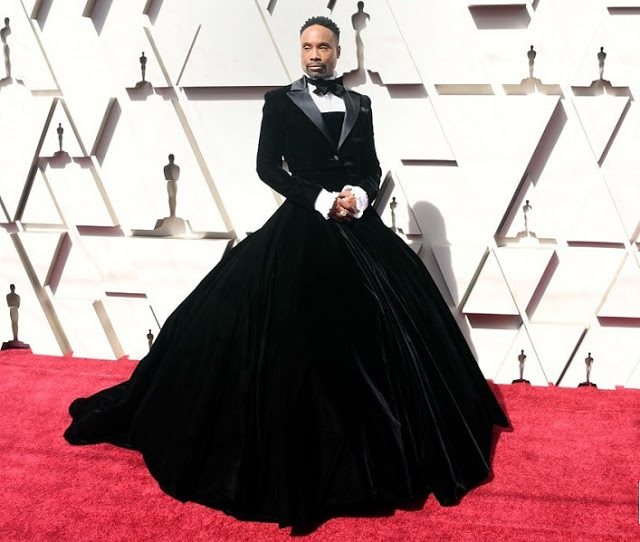 The 91st Academy Awards took place on Sunday night at the Dolby Theatre in Hollywood, Los Angeles.
Here is everything that went down at movies' biggest night this year:
1. Olivia Colman, 45, won one of the highest honors in acting for her role as Queen Anne in The Favourite as she beat out Glenn Close, 71, whom many predicted would finally win for her role in The Wife
2. Rami Malek won Best Actor for his portrayal of legendary front-man Freddie Mercury in Bohemian Rhapsody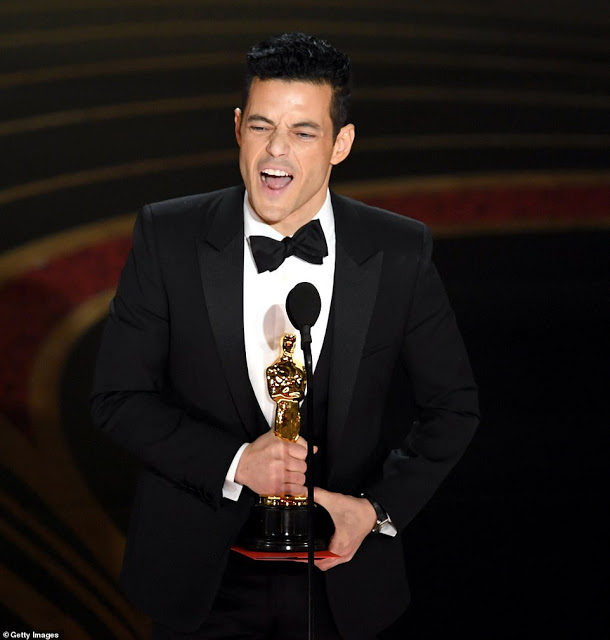 3. Mahershala Ali won Best Supporting Actor for the second time in his career for his role in Green Book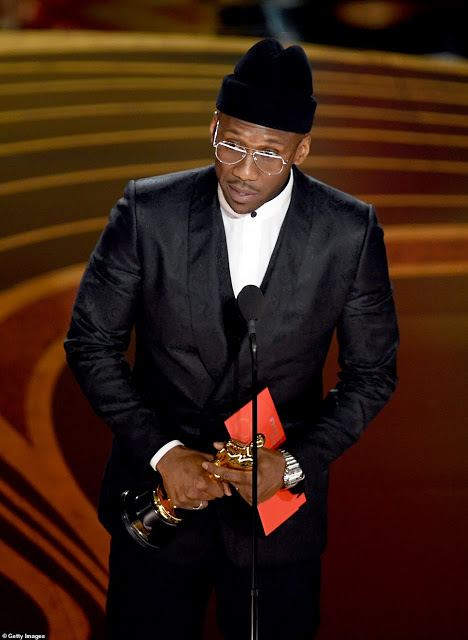 4. Regina King won Best Supporting Actress for her role in If Beale Street Could Talk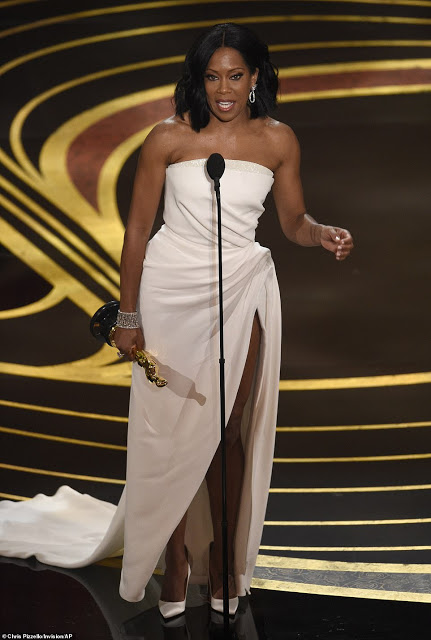 5. Actor Billy Porter taught the ladies how it is done with his ground-sweeping velvet tuxedo dress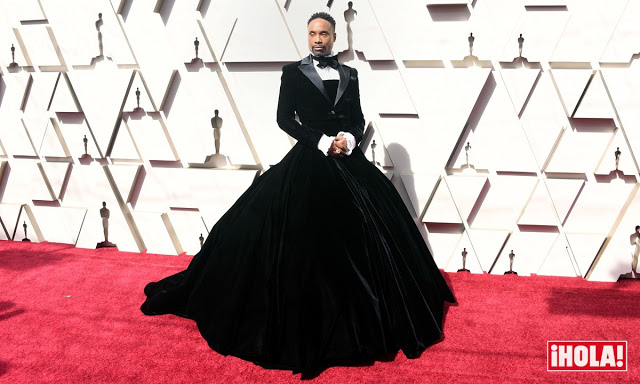 6. Rami Malek (Best Actor), Olivia Colman (Best Actress), Regina King (Best Supporting Actress) and Mahershala Ali (Best Supporting Actor) all posed together with their Oscars in the press room.
7. The two big winners of the night: Rami Malek (Best Actor) and Olivia Colman (Best Actress) share a kiss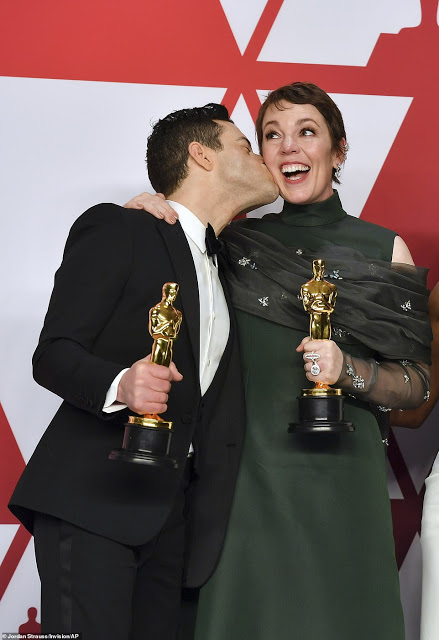 8. Lady Gaga all emotional as she wins her first ever Academy Award in the Best Original Song category for hit track Shallow from A Star Is Born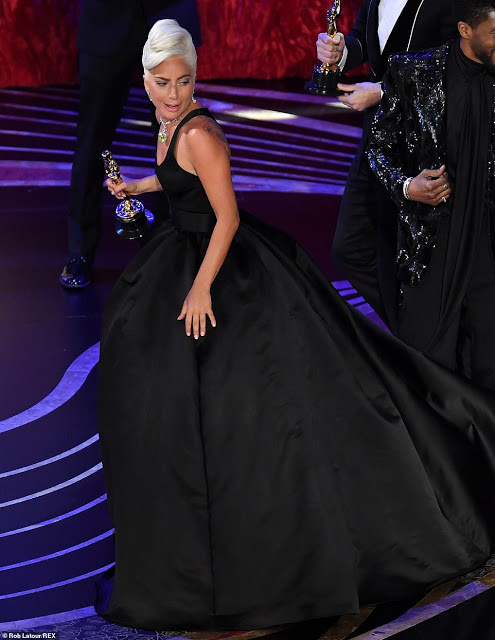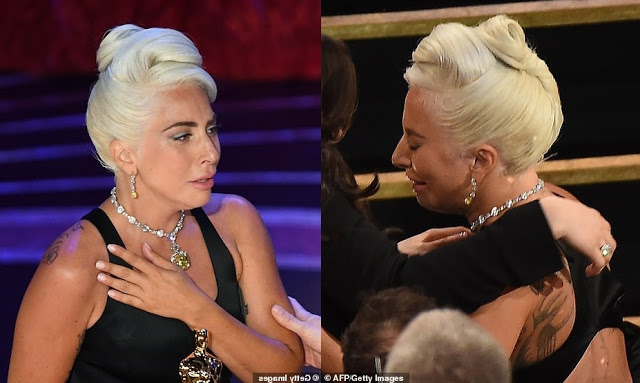 9. Oscar-winner Jennifer Hudson gave a powerful performance of I'll Fight which was nominated for Best Song from Ruth Bader Ginsburg documentary RBG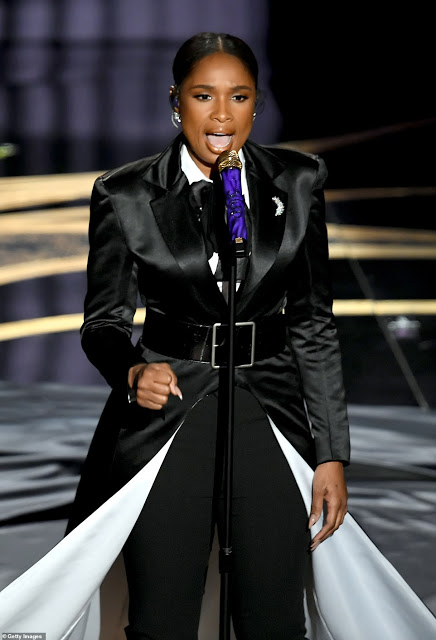 10. After the opening credits, Saturday Night Live alums Maya Rudolph, Tina Fey, and Amy Poehler (left to right) hit the stage for a hilarious opening monologue segment as there is no actual host this year
11. Legendary costume designer Ruth E. Carter won her first ever Oscar for Black Panther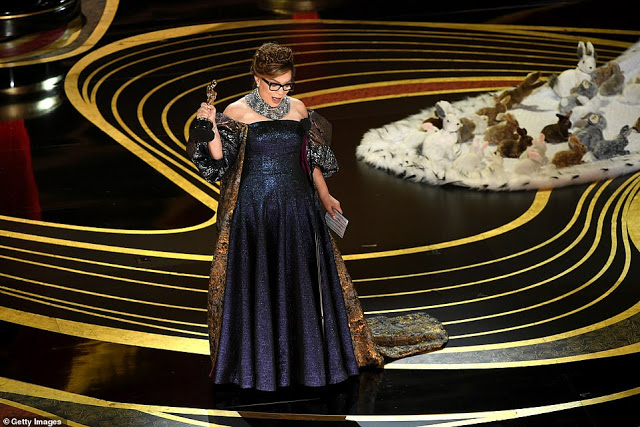 12. Jennifer Lopez and Chris Evans presented the Production Design award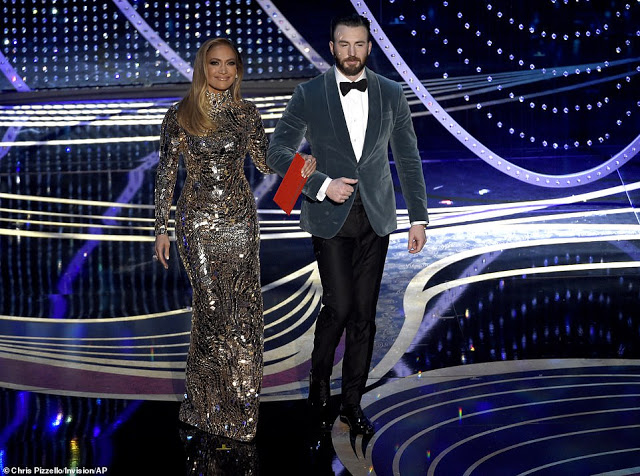 13. Helen Mirren and Jason Momoa joked about wearing the same color as they presented Best Documentary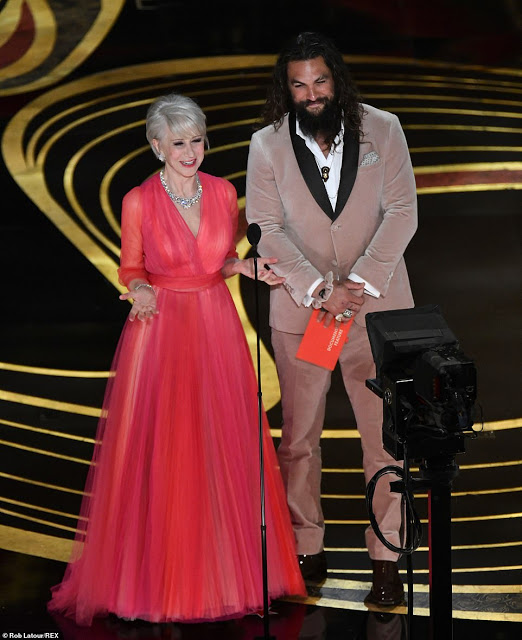 14. Certainly one of the best dressed of the night, Game of Thrones Emilia Clarke shimmered as she introduced Jennifer Hudson's performance of Best Song nominee I'll Fight from the documentary RBG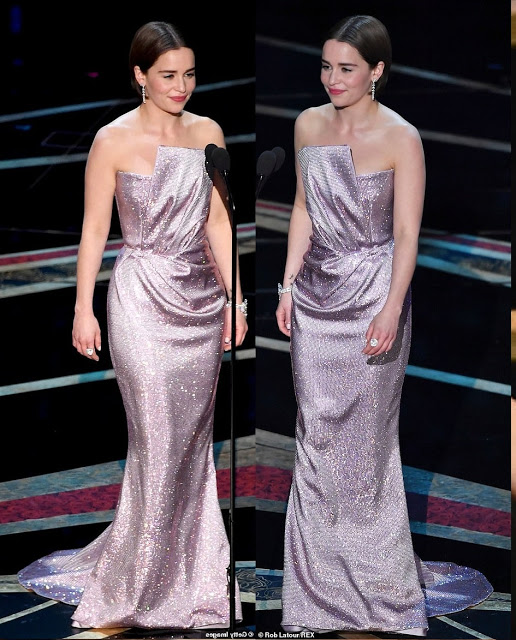 15. James Bond and Atomic Blonde: Daniel Craig and Charlize Theron looked incredible as they presented an award together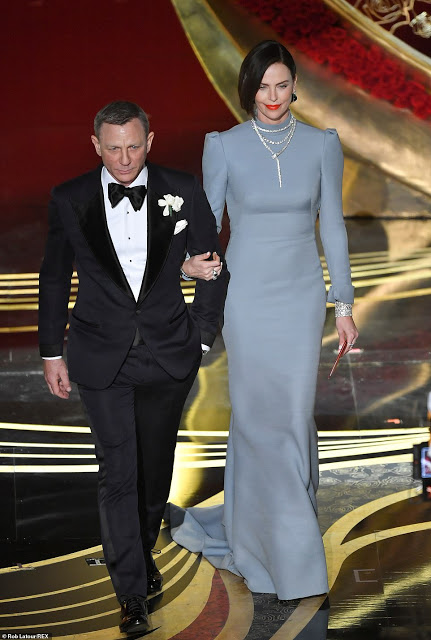 16. Melissa McCarthy and Brian Tyree Henry show up in a hilarious costume to present the award for Best Costume Design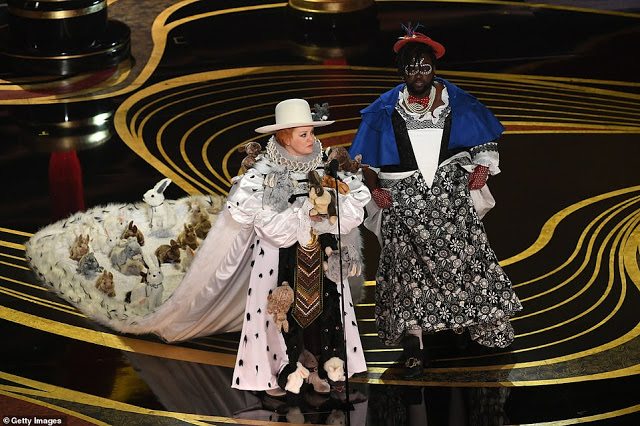 17. Best Actor winner Rami Malek shared a kiss with girlfriend Lucy Boynton during the show