by Staff writer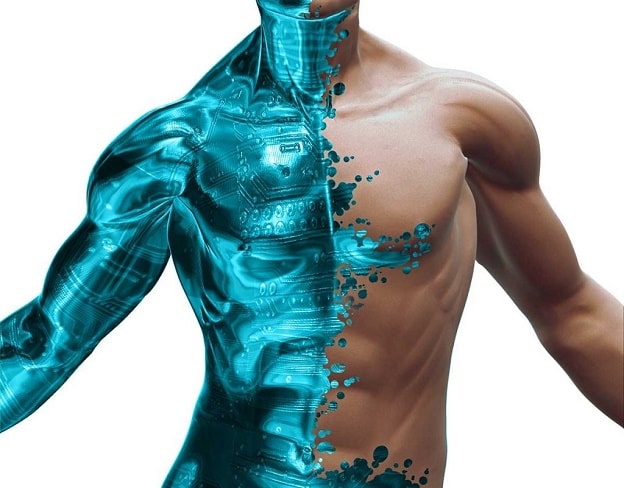 Doctors have dubbed seven-year-old Olivia Farnsworth Bionic Girl after she was hit by a car and did not feel any pain.

Unique Olivia Farnsworth stunned medics when they discovered she has a rare chromosome condition stopping her from feeling hunger, fatigue or pain.
It is thought she could be the only person in the world to exhibit the three symptoms together.
When she was diagnosed, the consultant geneticist told Olivia's mum Niki Trepak, 32, she had never seen the disorder before which allows the youngster to go a complete 3 days without sleeping.
Little Olivia's condition is described as chromosome 6 deletion but the mix of super-human abilities has never been reported before.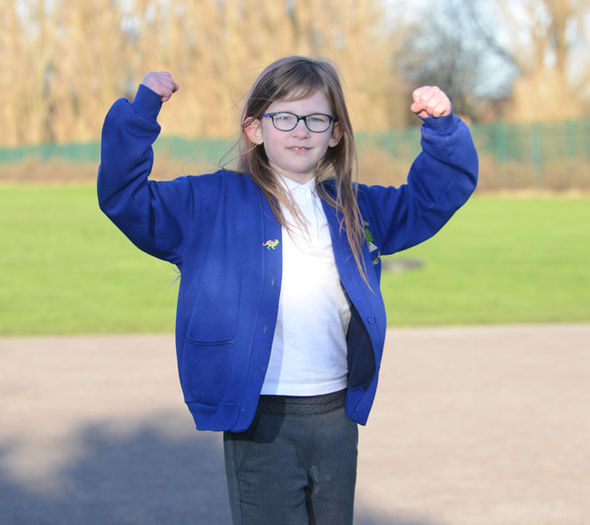 Olivia Farnsworth has what could be a unique condition where she doesn't feel pain, fatigue or hunger.

People with chromosome disorders suffer from missing or re-arranged genetic material – one common disorder being Down's Syndrome.
Mum-of-five Ms Trepak, of Huddersfield, West Yorkshire, said: "Doctors have called her the bionic girl, she's made of steel. She's got no sense of danger.
"She was dragged about 10 car lengths down the road. It was horrendous, I don't think it's something I will ever get over.
"I was screaming and all my other children were screaming as she ran out.
"But Olivia was just like, 'What's going on?'. She just got up and started walking back to me.
"Because of the impact she should have had severe injuries. She had a tyre mark on her chest. But her only injuries were where she had no skin on her toe or her hip.
"The doctors think what saved her from injury was she didn't tense up."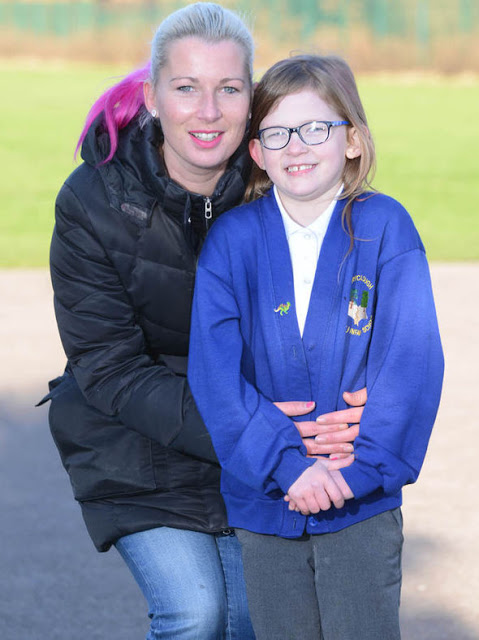 Niki Trepak was petrified when her daughter, seven, was hit by a car.

Full-time single mum Ms Trepak said she knew she was different to her other children, especially when she stopped napping during the day at nine-months-old.
She did not sleep and would make up excuses not to go to bed and the first time she ever yawned, her mum recalled, was when she started school.
Ms Trepak said: "As a baby I always said she was made of steel as she never cried.
"I never thought she'd feel no pain, it was just a joke.
"I remember when she was at nursery, once day they rang me and told me she'd fallen and her bottom teeth had gone through her lip.
"She had to have plastic surgery and when the surgeon was examining her, he was pulling her lip and she wasn't even flinching.
"He said to me, there's something not right about her."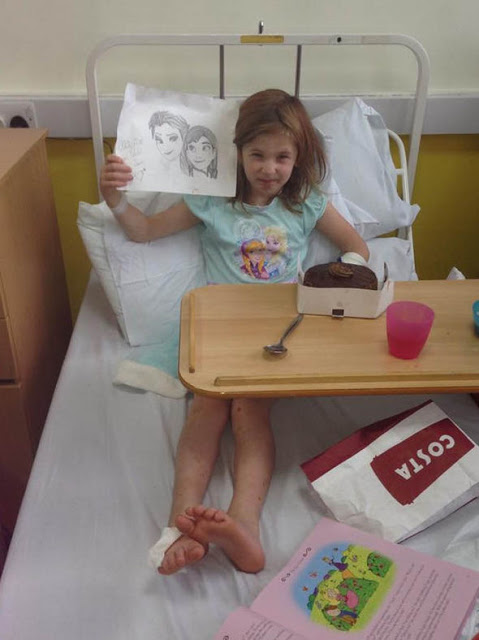 Olivia's condition means she doesn't feel pain and left her prone to
accidents. She is pictured here in hospital after being knocked over by a
car and dragged down the road.

Olivia and her mum have been supported by chromosome disorder support group Unique.

About one in 200 babies is born with a rare chromosome disorder but each one can be very different, making them exceptionally rare.

Olivia now takes medication to sleep and is generally a happy child but can suffer from violent outbursts.