by Daniel Nkado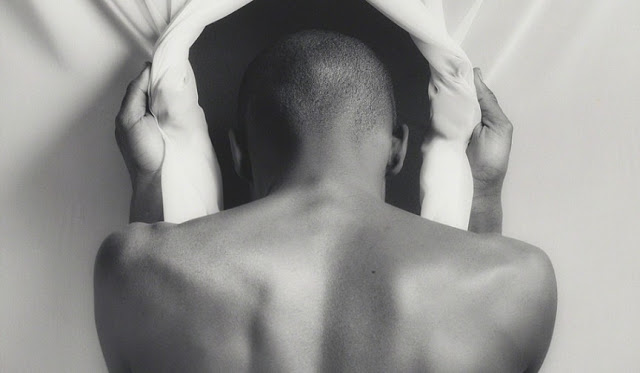 Uzo got down from the tricycle, sweaty and frustrated.

A light wind blew across and some of the papers in the folder in his hand flew out.
He thrust his hand into the air and caught one.
But instead of putting the paper back into the folder, he squeezed it and threw it away.

And he walked away, leaving the others to flutter about in the air.
He cared less; after all, he had over half a hundred printed copies of his CV and certificates already.
If one gets called for a job after an interview based on the number of copies of CV and certificates one is able to present, Uzo would have since been working.
The bike man whistled to a halt in front of the orange tree in the compound.
He got down and extended a N50 note to him.
The man and his flat cap made no attempt to collect the money from Uzo.
"Oga, my money na N70!" the man said.
Uzo said nothing. He just squeezed the note a little and threw it at the man.
He was getting down to stop him when Mgboye dropped the tuber of cassava she was peeling and ran to the man. "How much is he supposed to pay you?" she asked.
"Madam na N70 we dey carry from junction now," the man said, and then in a grumbling note muttered, "No be after I buy a litre of fuel for N150 I go come dey do free show on top."
"How much did he give you?" Mgboye asked.
"N50."
"So you want N20 more?"
The man said nothing, but Mgboye was already undoing the end of her wrapper.
"Mama don't give him any money o!" Uzo shouted from the parlour.
Before he could come out, Mgboye had given the man the money and he was driving out.
"How did it go, Nnaa?" Mgboye asked.
Uzo said nothing.
From the look on his face, Mgboye already understood.
"Don't worry, it will all be well," she said. "God is still alive."
Uzo hissed and walked into the house.
That evening when Papa Uzo returned too, he asked his son about the interview.
"They said I'm overqualified for the post," Uzo told him.
"That is good news then," Papa Uzo said.
"No, Papa. It is not." He stood and walked into his room.
In the night while they were about eating, Uzo opened his plate and asked his mother why there was no meat in the soup.
Before Mgboye could respond, Papa Uzo said: "Nwokem eat your food and forget about meat. When you get a job you can kill a cow every day if you like."
Uzo pushed the soup bowl away and yellow soup poured on the carpet.
He stood and walked to his room.
Some minutes later, Mgboye opened the door and entered the room.
She saw her son sitting on the bed, eyes soaked with tears.
Mgboye turned back and left the room.
In their own room, she said to Papa Uzo, "You must go and apologize to him immediately."
Papa Uzo did not argue.
He nodded and stood and followed his wife immediately.
But on getting to Uzo's room, they did not see any sign of him.
The window of his room was open.
That night they searched and searched, but there was no sign of him.
In the morning, while the confused parents were preparing to go to the police and make a report, Mgboye walked to the well with a bucket.
She saw a body floating in the well and screamed.
Neighbours rushed to the compound.
They finally managed to draw the body out, but it was already late. Uzo's distended body showed no sign of life.
Two weeks later, just three days after his funeral, the postman at GRA Road brought an envelope. Uzo's parents received it.
In the letter in it, Uzo has not been offered a job as a Marketing Executive in City Peace Pharmaceuticals as he applied, he is to become the Assistant Branch Manager of the new company.
***
Daniel Nkado is a Nigerian writer and the founder of DNB Stories.
Get all complete stories by Daniel Nkado on DNB Store, OkadaBooks or Flip Library!