The ASUS ZenBook Pro Duo notebook is a revolutionary tech product.
The magic behind laptop screens has always inspired awe — now take a minute to imagine a notebook with not one, but TWO screens, functioning side by side.

The ZenBook Pro Duo notebook sports a 15.6-inch 4K primary OLED display which is impressive on its own — until you sight the 14-inch secondary screen lying just below.
You would think a device with such a feature will weigh tonnes. Wrong! The ZenBook Pro Duo is just 2.4 cm thick and weighs 2.5 kilograms! Maybe big, compared to some other ZenBooks, but not as dense as you would have imagined a laptop with two screens will be.
But are two screens better than one?

You can give it to Asus for daring to do something different, especially at a time laptop designs are becoming increasingly uniform and boring, but experts are still contemplating whether the dual-screen innovation should receive absolute acclaim or not.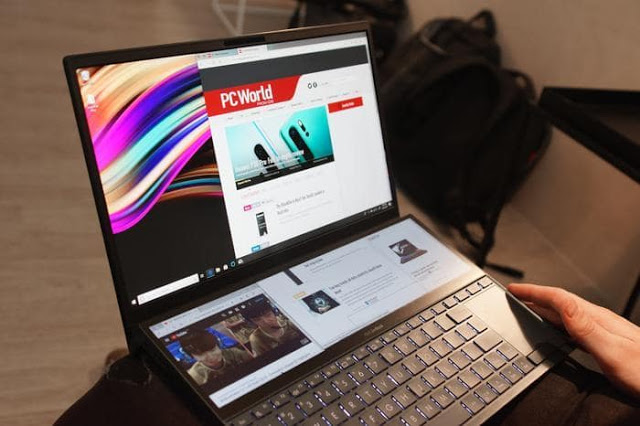 For starters, no expert knowledge has confirmed the absolute need for additional laptop screens.
True, the ZenBook Pro Duo biggest selling point is the secondary 4K display (known as the Screenpad Plus). But how absolutely crucial is this secondary screen feature?
The touch-enabled screen is located below the main display, below eye level, essentially making it just a supercharged Touch Bar.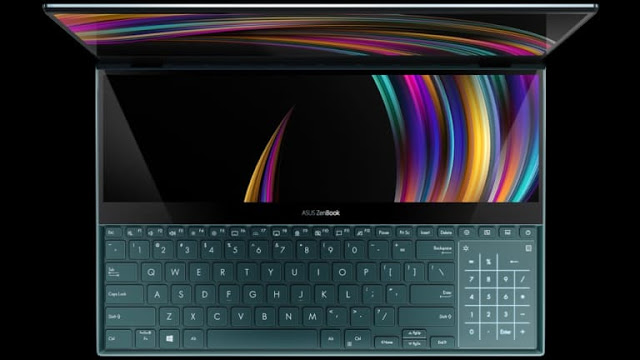 To accommodate the secondary screen, the notebook's keyboard is shoved frontward, weirdly so.
The Asus ZenBook Pro Duo is also a lot thicker and heavier than other ZenBooks, and it's a lot more expensive as well.
Compared to other high-function laptops of the core i9 category, like the HP Zbook "G5" Mobile Workstation (US$2,524), the ZenBook Pro Duo (US$2,759) is noticeably more expensive.
TechRadar's senior editor Matt Hanson writes of the ZenBook Pro Duo:
"The Screenpad Plus needs to prove to be a genuinely useful addition, rather than a gimmick. Never before has a laptop's success or failure depended so much on one feature!"