by Gift Adene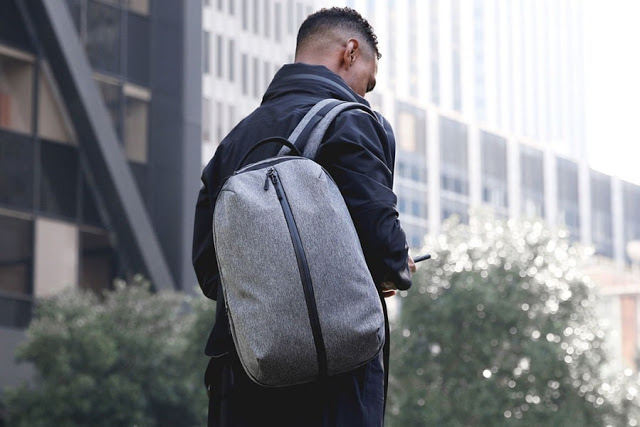 People have been complaining online about how the Nigerian police and SARS officials often harassed them over nothing just to extort money.

Well, I experienced mine today, and believe me it wasn't funny.

I was so angry that I had to forget my manners and put them in their place, with words of my mouth, even towards the oldest one among them.

Although I ended up giving them N200 (Two hundred naira) for "pure water" as they said — this was after they had no choice but to make me their friend.

So I decided to take a bike to work today because I was running late. On the way, I saw one of my students and I had to pick him up too.

We got to a check point and this arrogant policeman waved us down and requested their usual 50 Naira from the poor okada boy.

The boy replied him with a number (to mean he had "settled" for the day), but the greedy policeman decided to allow the devil use him by going further to ask my student about the content of his bag.

The boy replied, "Books, sir."

He even opened his bag for them and they confirmed.

The policeman then walked up to me, saying, "Oga, wetin dey your bag?"

With a straight face, I told him "my laptop."

"Bring am make I see," he said.

"For wetin? You want search am?" At this point, I was already reaching for my phone, but poor me the device was just 1% charged. In fact, the phone went off immediately I started recording.

I opened my bag and gave him the laptop.

Staring at the laptop like one one pricing yam, he said, "Oga, where your receipt?"

Feeling irritated, I told him I don't go around with my laptop receipt, because it's never done anywhere.

"Oya, go your house go bring am before we give you back the laptop." He flung the laptop into their van.

"Wetin you dey use laptop do?" he asked me, trying to insinuate I'm a "yahoo boy."

At this point, I took out my ID card and held it up to his face. "I'm an academic, I use my laptop for research purposes," I told him. "I am a lecturer!" The funny part is that the polytechnic where I work is very close to their checkpoint.

"Na school give you?" the policeman asked me.

Getting really annoyed now (I was sure he could see it on my face), I said, "No! I bought it with my money."

"Who give you money wey you take buy am? Go bring the receipt!"

At this point, I lost it. I mean I totally I forgot I have manners.

"Oga police, abi you no dey hear word? I say I be lecturer! See my ID card! I'm a Federal Government staff. Abi I no reach to buy laptop? Wetin dey do you sef? Which kind question be this? Make I ask you, shebi u don marry ni?"

He replied in the affirmative.

"Who give you money take marry?" I asked him.

"The constitution say you must carry receipt of every valuable when you get!" he said.

"Which section and sub section?" I asked him. "Why you no ask for my phone's receipt? Abi you think say the phone no go buy the laptop with change?"

"I no know, that one na your business."

Extremely mad at this point, I told him he is not very okay in the head.

He got weak and left me with the oldest one among them.

"Oga, go bring your receipt, me I just start work here," the elderly officer said.

I told him he should hand me my laptop so that I leave.

He said "Hmmmm", doing nothing.

"Give me my laptop, let me go to work! Abi make I leave am go? I'll come back in a big way to get it, and you'll regret it. In fact, I have been recording our conversation and I'll send it to all media outlets once I leave here, you will look for me to beg me!"

I started walking away.

"Oga, na this one wen u talk now I no dey like," the policeman said. "Abeg just find us pure water money."

"I talk am say na thief dey do una…you for talk since!"

He was looking, saying nothing.

"My students are waiting for me, give me my laptop or I leave it for you!"

The elderly officer called his arrogant younger colleague and told him, "Abeg give am the laptop, na school give am!"

I collected my laptop with glaring eyes.

I threw 200 Naira to the elderly officer and said to him, "I know say na hunger cause all this. Take the N200 and manage for pure water. I know my right, I'm just giving you out of pity, cos them dey pay una salary. You see my ID card you still dey ask of receipt!" I left them with a long hiss.

The elderly officer called the younger one and whispered something to him.

All I could hear was "You fuck up, as he show ID, you for leave am know say na staff."

"So if I be student or another person na so una for continue dey harass me abi? Tufia!" I was already some distance away at this point, in case of slap.

Truth is, I have never felt this angry in a long while…Buhari and the IGP should really do something about these officers as they are causing more harm than good.

***
Gift Adene is a lecturer at Akanu Ibiam Federal Polytechnic, Unwana, Ebonyi State.